AEM Electronics
Infinity Programmable EMS
AEM's Infinity Programmable Engine Management System for race vehicles processes 400 million instructions per second (MIPS). Capabilities include airflow-based calculations that eliminate the need to look up injector pulse width tables, fuel control resolution to 1/10th of a microsecond, back-end ignition timing code (tested to 100,000 RPM), multi- and flex-fuel capability, dual internal Lambda interface, knock sensing, adaptive intelligence, integrated engine protection strategies, internal data logging, DBW capability, engine simulator and more.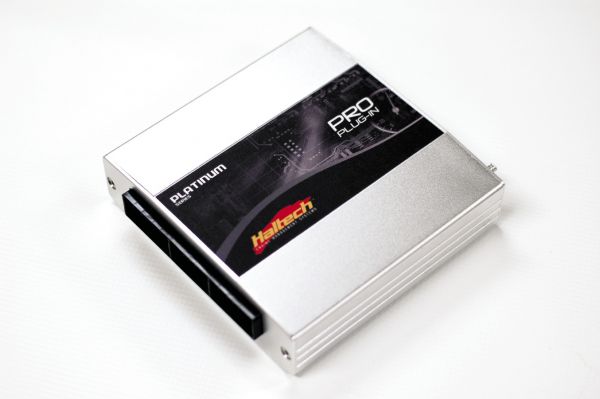 Haltech Engine Management
Platinum Plug-in Pro, Sport & Sprint ECU
Haltech is proud to announce the highly-anticipated release of its new Pro Plug-in ECU for the Hyundai Genesis Coupe and Nissan 350Z. Haltech's award-winning Platinum Series ECUs achieve the perfect blend of performance, value and reliability while the Platinum ECU Manager software package is intuitive for professional tuners and enthusiasts alike. In addition to the direct Pro Plug-in ECU, Haltech offers ECUs for a wide range of engine combinations covering a wide range of price points.
MoTeC
M84
The M84 is a versatile race-bred ECU suitable for a broad range of high-performance applications, including engines with up to eight cylinders. It also suits rotary engines with twin, triple or quad rotors. This new entry-level ECU is based on the advanced technology in MoTeC's benchmark M800 with a package of features to suit more moderate system requirements. It includes on-board Wideband Lambda plus 512 kB of data logging memory as standard. Now with nitrous injection and 100 Hz max logging rate.
Unitronic
Performance Products
Unitronic Performance Products are engineered to deliver instantaneous asphalt-shredding performance while maximizing your daily driving comfort and pleasure. Harnessing the industry's most advanced technology, we guarantee to deliver the power, resulting in a night-and-day difference you will immediately feel and fall in love with; all done in direct accordance with the specifications established by the manufacturer, to ensure complete reliability. Go above and beyond everything you have ever experienced before and feel the immediate thrill. Get Unitronic!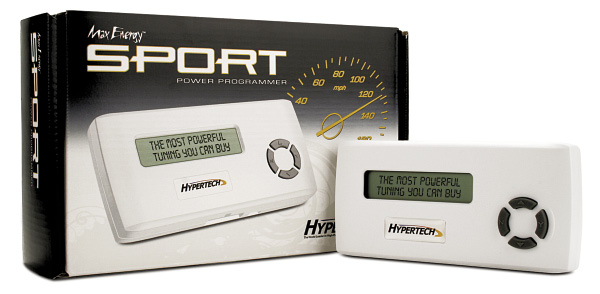 Hypertech
Max Energy Sport Power Programmer
Hypertech's Max Energy Sport with push-button technology not only optimizes horsepower and torque, but also offers specific features for vehicle make, model and year so you can personalize your vehicle's performance to suit specific needs or uses: rev limiter,  speed limiter, VTEC controller, 0-60 MPH electronic throttle restriction, read/clear diagnostic trouble codes (DTCs), return to stock and/or change option settings. It's even updateable by Internet. Plug, push and go installation takes less than 15 minutes and doesn't require any tools or a laptop. Available for Honda, Infiniti, Mazda, Nissan and Subaru applications with more to come!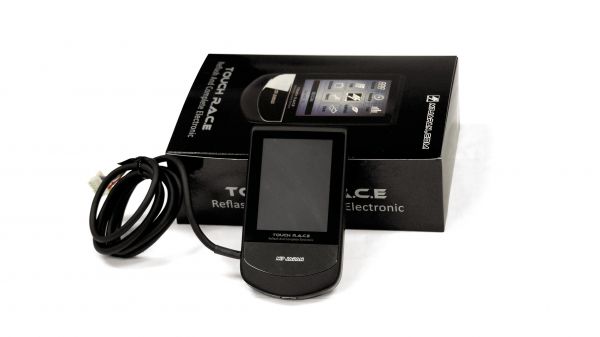 M7 JAPAN
Touch R.A.C.E.
Equipped with a 3.5-inch TFT touch panel and powerful data logging capabilities, Touch R.A.C.E. monitors boats advanced 3D graphics for up to 50 types of information displays. A SD card slot, USB port and special mounting bracket that allows multiple viewing angles come standard with the product. Data logs can be accessed using a computer USB port while external input data can be displayed with an optional sensor junction box. Future upgrades will be available through the Web site.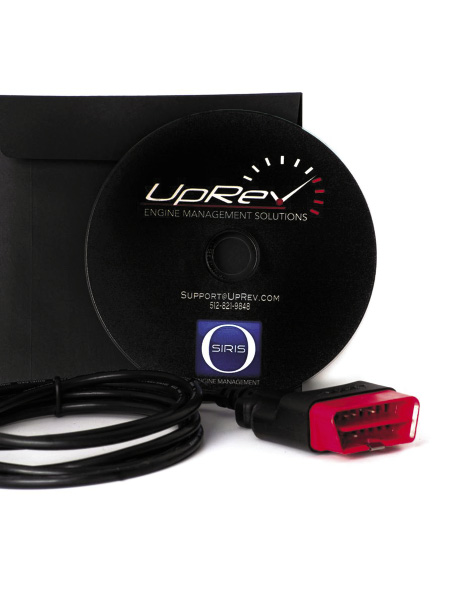 UpRev
Osiris Standard
The ultimate PC-based ECU reflash system for modern Nissan and Infiniti vehicles. UpRev Osiris Standard allows owners to maximize their performance parts's potential with custom tuning through UPREV or the vast network of Pro Tuners worldwide. Includes three e-tunes and a patented Cipher Diagnostic cable. A must-have for all Nissan and Infiniti owners looking for the most complete and reliable ECU tuning software available!
FuelTech
FT400 Boasts
The FuelTech FT400 is a complete standalone engine management system you can control from your dashboard. Some features include fuel injection and ignition control, distributor type or crank wheel system control, and one-to-12 cylinders engine management; drive-by-wire control, throttle speed adjustment and built-in MAP sensor; progressive nitrous control, boost control, IAC/stepper control and idle speed control by timing. All this functionality is managed very easily thanks to the FT400's user-friendly 4.3-inch TFT touchscreen that allows you to program the ECU in real time, making it laptop-free for setup and tuning.
COBB Tuning
AccessPORT
The ultimate handheld tuning solution for your turbo Subaru, MAZDASPEED, Nissan GT-R, Mitsubishi EVO X & Ralliart and BMW 135i/335i/535i. Reprogram your vehicle's computer (ECU) by selecting one of the COBB Tuning created calibrations that has optimized settings, such as the air/fuel ratio, ignition timing, boost and more, for performance results you can instantly feel! For even more customization, use our powerful AccessTUNER software to modify your own maps or have your car professionally tuned through our network of ProTuners located nationwide. Change calibrations, measure performance, view gauges, datalog and read/clear diagnostic codes all from the comfort of the driver seat.