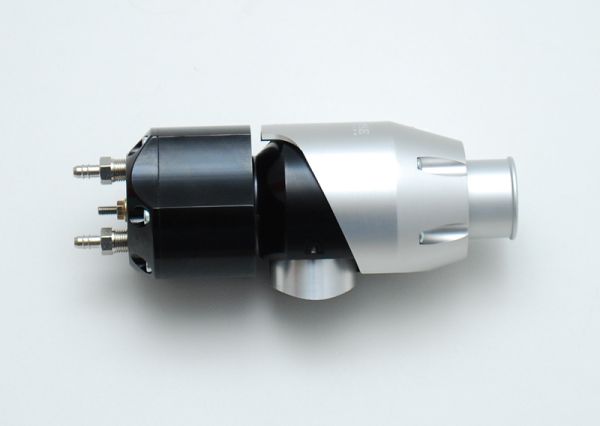 Vibrant Synchronic blow off Valve features a fast acting design that allows it to function as a blow off, diverter/bypass or pop-off valve. Our patented Synchronic technology eliminates the diaphragm that is typically used by other manufacturers and instead features a multi-tier piston actuator that equalizes the force required to open the valve at any boost pressure, significantly reducing or eliminating compressor surge. Each assembly is pressure tested to 100psi prior to shipping to ensure a leak free assembly.
SB Series Blow Off Valve
The iconic SB series of universal BOVs features a pull-type only design that eliminates boost leak by incorporating positive valve seating as boost pressure increases.
Interchangeable inlet and discharge flanges allow us to offer a wide variety of adapters, making it easy to mount your Synchronic BOV on many popular vehicles.