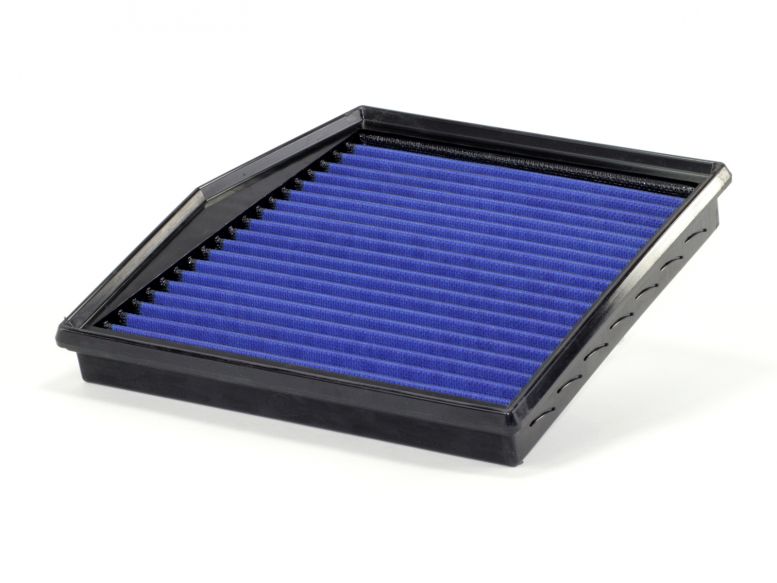 advanced FLOW engineering (aFe Power), an industry leader in performance intakes,filters, manifolds and exhaust systems is pleased to announce the release of their new performance airfilter for the popular 2011 BMW 135i/335i with the L6-3.0L Turbo part number 30-10205 (Pro 5R) and 31-10205 (Pro Dry S).

All aFe performance air filters produce high flow to increase horsepower, torque, throttle response andfuel mileage without substituting filtration efficiency. The unique polyurethane progressive bump sealprovides a superior seal and keeps debris flowing through the filter. All aFe filters are washable andreusable and have a limited lifetime warranty. 30-10205 features the Pro 5R filter which uses a deep pleat5-layer progressive cotton gauze media for maximum airflow and performance. 31-10205 features the ProDry S filter which uses a deep pleat 2-layer synthetic media that requires no special oils and can becleaned with soap and water for maximum convenience. This filter features an inverted design thatprovides more surface area than any other performance air filter on the market.

In recent testing, part number 30-10205 flowed 33% more than the factory air filter. For more information on this or any other aFe product, please visit our website at www.aFepower.com or contact our Power Professionals at 1-951-493-7155.