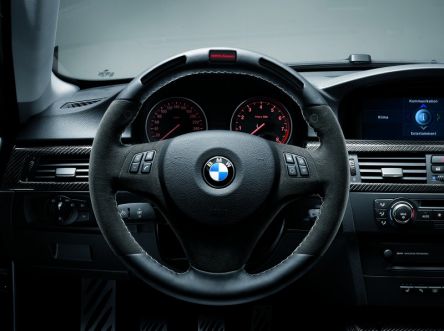 BMW Performance Sport Steering Wheel
One glance at the race inspired design of the BMW Performance sport steering wheel with Alcantara trims and grip area tells you that everything is under control even when you're driving at the absolute limit. A three-section display built into the top of the rim allows drivers to call up a variety of motorsport-related data and functions, including lap times, split times, maximum acceleration and speed, and the time taken for the quarter-mile sprint. It also shows Gear Shift Indicator prompts, water and oil temperature readings, and figures for straight-line and lateral acceleration. (Must be used in accordance with the rules of the road).

For more visit your local BMW retailer or visit www.bmw.ca/performance
---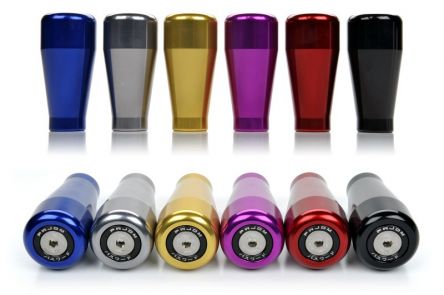 Password:JDM Balanced Shift Knob
Ergonomically designed and optimally balanced to 6.1oz, the PWJDM Balanced Shift knob is the perfect item for any Honda with a manual transmission. At 6.1oz, the PWJDM Balanced Shift Knob perfectly pairs with the shifter rod length of any B, D, H or K series. It's so well designed, that you can feel it while you're driving. Made of aircraft grade 6061, the PWJDM Balanced Shift Knob comes completely anodized for corrosion protection. Besides the functionality of this design, there is also a feature that's an industry first. You have the option to purchase a colored washer set that you can use to match the look of your vehicle. By switching out the colored washer, you can truly get unique look. Threaded to a metric 10x1.5, this shift knob will fit many other vehicles besides Hondas.

For more visit www.PasswordJDM.com
---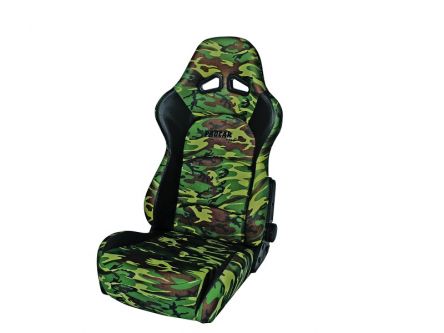 Pro Car Sportsman Pro Series
Procar's new seat is perfect for any style vehicle. Everything from a competition show car to track-driven race car. The all new Stealth sport seat recliner is your perfect solution, featuring a micro recliner mechanism that allows you to adjust the seat back to ensure your maximum comfort. It also offers a lever to allow the seat to move forward for retaining easy access to rear seat. Its all-steel frame is TIG-welded for strength with injection molded foam for maximum comfort and durability.

For more visit www.procarbyscat.com
---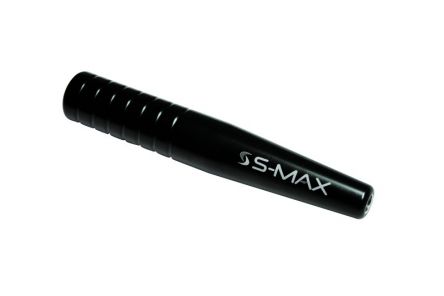 S-MAX Pro Shift Knob
Finding that correct gear in the heat of competition may pose a problem for the short shifters found in some vehicles out there. Not the case with the S-Max Pro Shift knob, which performs as good as it looks. This counter-weighted knob actually aids in the momentum of shifting as the counterweight positively slams the gear into the gate. CNC-machined from 6061-T6 aluminum, the knob comes in two styles: one with a crown cap, one with a dome. A direct fit for Honda, Acura, Nissan and more the S-Max Pro Shift Knob is easy to install and is tall enough to be ready to grab that next gear at any time.

For more visit www.speedmaxperformance.com
---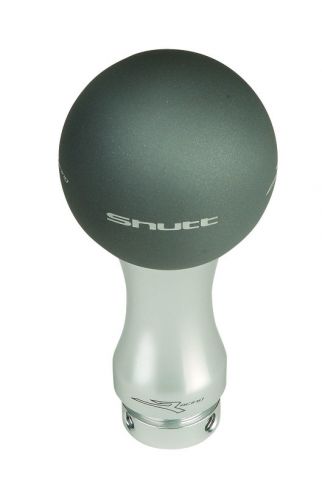 Shutt Racing Shift Knob
All Shutt Racing shift knobs are engineered to deliver top performance and race inspired design. Featuring an all aluminum 47mm spherical shape and texture projected to enable optimal grip with great look and style, making it the perfect fit for any enthusiast.

For more call (786) 866-7177 or visit www.shuttauto.com
Read on for More Products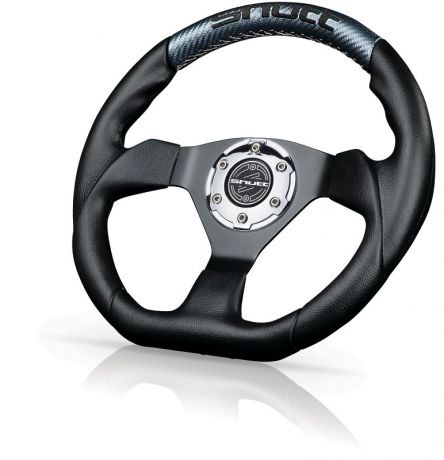 SHUTT SR steering wheels
SHUTT SR steering wheels are designed and manufactured using the highest quality materials. Installing a Shutt steering wheel is relatively easy and will require a car specific adapter hub, now easily offered by Shutt USA. Aftermarket steering wheels can change the feel of the whole car and bring a beautiful finishing touch to the interior. A quick release can also be used to extend the wheel towards the driver (required in some cases) and when you remove your steering wheel can add another level of security to your vehicle.

For more call (786) 866-7177 or visit www.shuttauto.com
---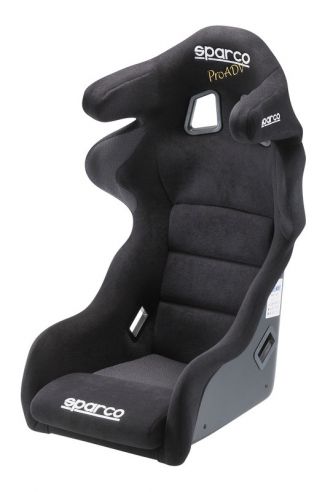 Sparco PRO-ADV
New levels in ergonomics, materials and, above all, safety are all found in this new Sparco PRO-ADV seat. Working closely with the FIA foundation to identify ways to improve safety, the Sparco PRO-ADV is a result of this collaboration. Increased rigidity and the use of impact-absorbing materials are the major advances found in the PRO-ADV, which is also available in carbon fiber.

For more visit www.sparcousa.com or www.jrponline.com
---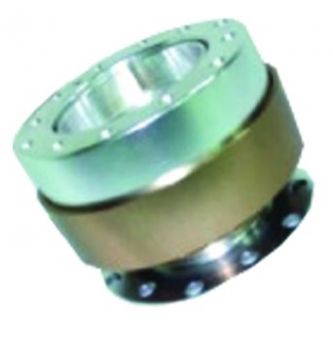 GDL Quick Release Steering Wheel Hub
GDL 2nd Generation Titanium steering quick release kits feature CNC aluminium components with a ball bearing structured release. These kits are designed to integrate with any well known 6-hole hub adapters, and will accept all popular aftermarket steering wheels. Including anti-scratch construction and a  self-locking mechanism. A great theft deterrent as well!
For more visit www.xv-ms.com
---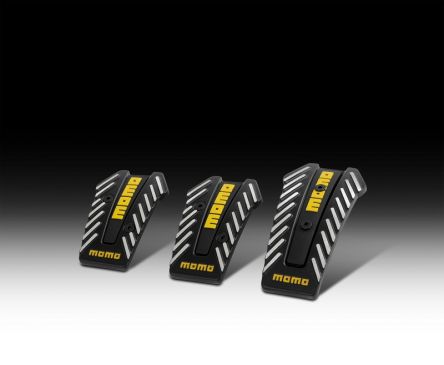 MOMO Nero Pedals
The MOMO Nero pedal set combines great looks and added performance for your driving pleasure. The cast aluminum pedal covers provide a larger surface area. The machined grooves provide increased grip wile the black powder coating and rubber logo insert show MOMO's mastery of Italian style.

For more information visit www.momousa.com or www.optionsauto.com. In Canada visit www.jrponline.com
---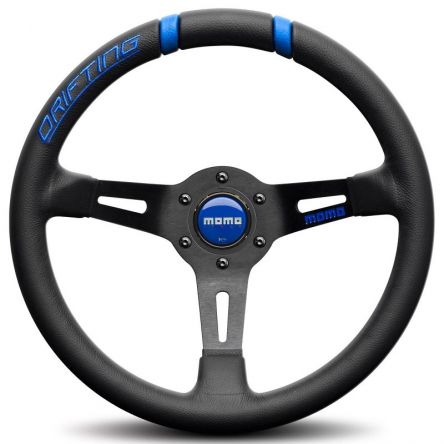 MOMO Drifting 33 Wheel
Celebrating Momo Drifting's success, the Drifting 33 has arrived. Drifting 33 is covered in genuine leather and includes red or blue leather inserts at the top of the rim in order to aid the driver's steering control during spirited use. Its design is completed by an embroidered Drifting logo on the rim and a glossy, color-coordinated central button.  MOMO Drifting 33 steering wheels are available in either red or blue.
For more information visit
www.momousa.com
or
www.optionsauto.com
. In Canada visit
www.jrponline.com
---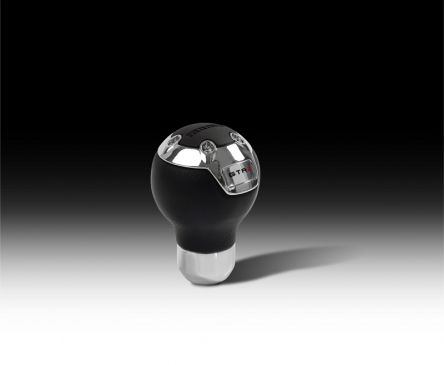 MOMO Anatomic Shift Knobs
The Anatomic shift knobs provide great looks, great performance all at a great price. Available in black, top-grain leather with black stitch, in either a long or short version, the Anatomic looks great in most interiors and provides a very comfortable grip. In a very short time the GTR2 has become on of MOMO's top selling shift knobs. The 55mm diameter ball is the perfect size to provide a comfortable grip. The top-grain leather and chrome insert combine to provide a very high-end look.
For more information visit
www.momousa.com
or
www.optionsauto.com
. In Canada visit
www.jrponline.com