Page 2 of 3
5. Bend the bottom of the dust shield that sits behind the rotor. This step is necessary due to the size difference between the stock rotor and the StopTech rotor.
---
6. Put the new rotors on and reinstall the original 6mm screw.
---
7. Put the new caliper carrier on and tighten down using 18mm screw.
---
8. Install the new brake pads onto the caliper using anti-seize prior to installation.
---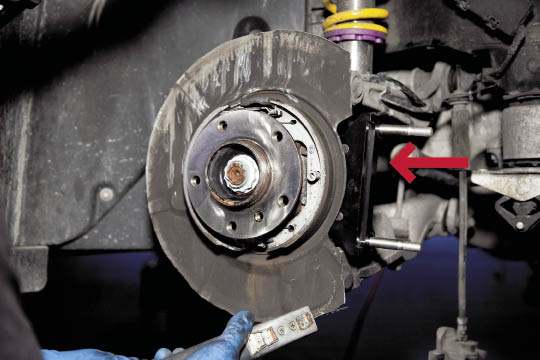 9. Install the new caliper onto the new carrier.
---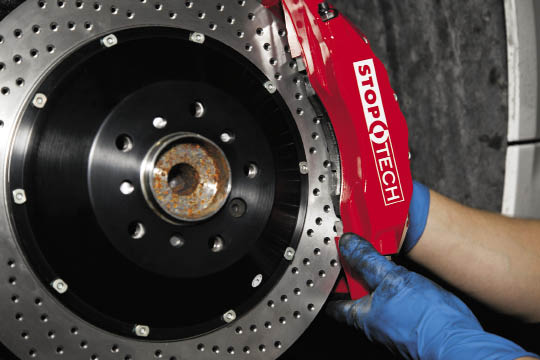 10. Slide the caliper onto the rotor, and the washers and nuts onto the carrier and tighten down using 13MM socket.
---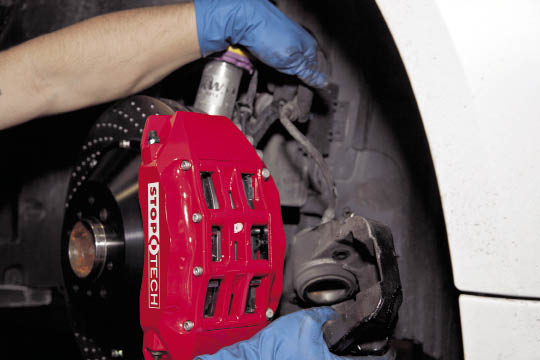 11. Remove the zip tie holding the factory caliper and remove the caliper and line.