Written by Wilwood Engineering | 19 November 2012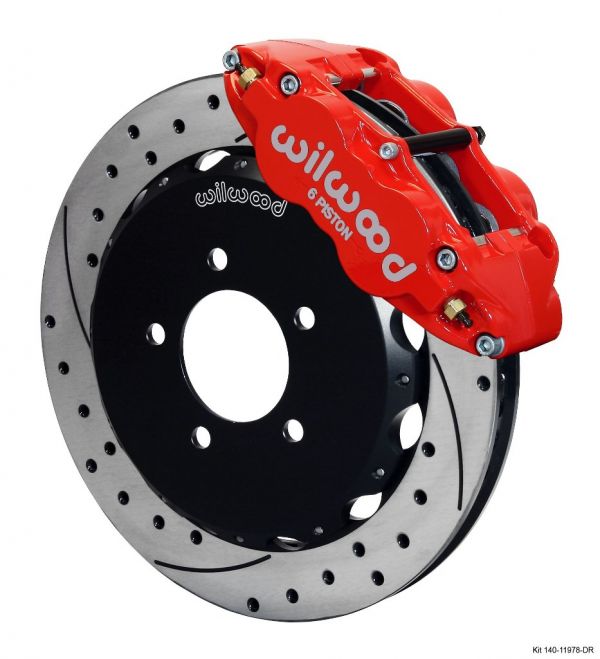 Wilwood Engineering has recently introduced a front brake kit for the 2006-Present Honda Civic's and the 2010-Present Honda CRZ's that features the latest in Big Brake Technology. This track-tested kit will not only provide better street performance, it will really make a huge improvement over the original brakes on the track where consistency counts. The kit features Wilwood's Forged Narrow Superlite six-piston calipers that work perfectly with the OE master cylinder and ABS functions. The caliper is used with a lightweight two-piece rotor assembly with an aluminum hat and the buyer's choice of a slotted or drilled and slotted rotor assembly. The complete kit part number 140-11978 comes with the calipers, caliper brackets, rotors, aluminum hub adapter, brake pads, and all of the hardware required to finish the installation. The calipers are available in red or black powder coating so along with the rotors, this kit will not only allow your Honda to stop better it will also provide an appearance enhancement. Wilwood performance brake kits are loaded with cutting edge technology built on years of domination in world motorsports and are engineered for easy bolt-on installation. Wilwood's Big Brake Kits are designed to meet the high performance demands of today's tire, wheel and suspension technology.
For more information, go wilwood.com.