Written by Wilwood Engineering | 02 March 2012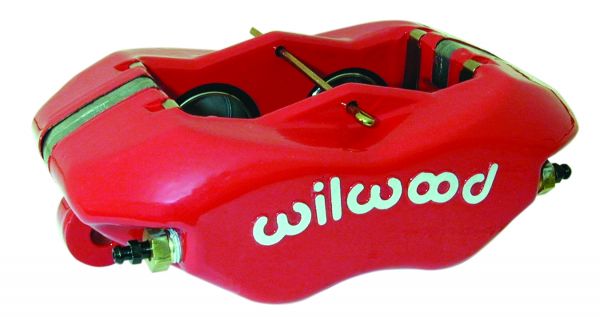 This new Forged Billet Dynalite caliper represents the latest in brake manufacturing innovations from Wilwood.  The stress-flow forging process (a first for brake calipers) eliminates the breaks and inter-ruptions of the internal grain structure that occur when machining straight billet block.  The FEA design provides substantial improve- ments in strength and performance while increasing resistance to deflection and caliper separation under heavy load. Features of this system include SRS Squeal Reduction System with stainless steel bridge plates, high temperature seals and stainless steel pistons and four-corner two piece bleed screws.  Standard race calipers feature a bright black anodized finish for a high tech look that resists corrosion.  Polished calipers are also available for custom show car applications.
Forged Dynalite calipers are a direct replacement for all Wilwood Dynalite calipers with 5.25" centered mounting tabs.  The full range of PolyMatrix pad compounds is available for this caliper.
For more information contact: Wilwood Engineering at (805) 388-1188 or visit our website at www.wilwood.com or This e-mail address is being protected from spambots. You need JavaScript enabled to view it .'; document.write( '' ); document.write( addy_text15031 ); document.write( '<\/a>' ); //--> This e-mail address is being protected from spambots. You need JavaScript enabled to view it