Page 11 of 13
---
Asanti
AF-162
Size: 19-inch to 26-inch
Width: N/A
Finish: chrome, silver, gunmetal, polish, machine, powder coat
ww.asantiwheels.com
(800) 833-9700
---

Lexani
LSS-8
Size: 20-inch to 22-inch
Width: 8.5-inch to 10-inch
Finish: machined and black, machined and black w/chrome lip
www.lexani.com
(800) 833-9700
---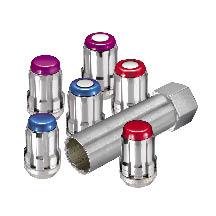 McGard
SplineDrive® Colored Lug Nuts

Custom aluminum wheels are about style and performance, so why settle for ordinary lug nuts? In addition to chrome, gold and black, SplineDrive® Lug Nuts are available with anodized aluminum trim in red, blue, and purple. Thread sizes for – 1?2-20, M12 x 1.25 and M12 x 1.5.
---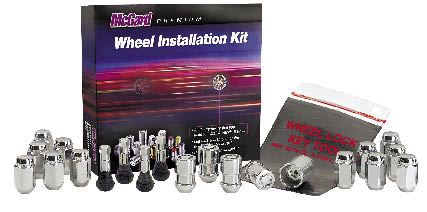 McGard
Tough Nuts
Everything you need to install your new wheels in one convenient package! We've combined the best wheel & tire theft protection available with the highest quality fully machined chrome plated lug nuts. Available with Tough Nut® hex lug nuts or SplineDrive® tuner lug nuts. Most kits include wheel locks & key tool, I.D. card, storage pouch and chrome sleeve valve stems.
www.mcgard.com
---

McGard
Cone Seat Tuner Wheel Lock
A no compromise design engineered to fit into close tolerance lug hole recesses in aluminum tuner style wheels. Weight matched to our SplineDrive Lug Nuts. Available to fit: 1?2-20, M12 x 1.25, M12 x 1.5 and M14 x 1.5.
www.mcgard.com
Read on for More Products