---
Sparco Evo
Evolved from the Rev seat, the Sparco Evo was designed and developed in co-operation with the most prestigious Sparco drivers of the DTM and ITC Championships. Cushions and back can be customized in various colors and is also available in carbon fiber shell. Back and cushions can be removed to customize the back rest, height of the leg rest and the cushion padding.
---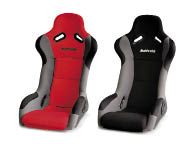 Buddy Club Racing Bucket Seats
Racing Bucket seats are an important part of tuning, they provide the driver with better body support and protection. Buddy Club racing bucket seat has quality, safety and leading ergonomics built in. They feature a Carbon or FRP frame with anti-skid fabric upholstery. The P-1 Limited Edition carbon racing bucket seat weighs only 5kg, combined with excellent strength and comfort, it is the true choice of champions.
---
BRIDE- Zeta III Type-L
Support, safety, comfort, durability, style are now available in Type-L for US-sized drivers. Rarely do you find all these qualities in a single race seat, which elevates the new BRIDE Zeta III Type-L to an unprecedented level above the competition. Utilizing state of the art technology, these racing seats are comfortable for extended use, yet have the bolstering necessary to withstand the rigorous conditions of circuit racing. Equally noteworthy is a radical new sparkling silver metallic fiberglass finish, the first of its kind, which rounds out the total package. In other words, strap into a BRIDE Zeta III Type-L, and accept no compromise!
---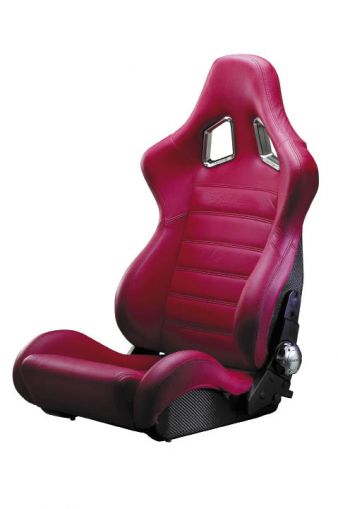 Tenzo R GT Carbon Fiber Seats
Tenzo Racing Sports delivers the new GT-Spec carbon fiber seats. Key features include soft and supple leather, micro-adjustable seat recliner and a full carbon fiber base and back. Models are also available in contrast stitching (on black model), universal fitments, sliders sold separately.
Read on for More Products
---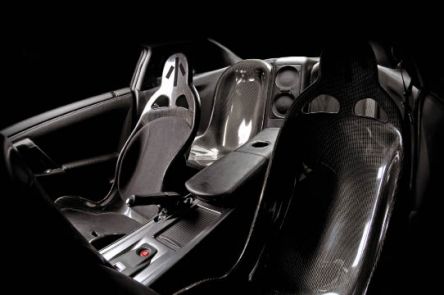 Tecnocraft Dry Carbon T1 Racing Seat
A culmination of international racing seat design efforts have finally produced a seat worthy of the Tecnocraft marque. The Tecnocraft 'T1' Racing seat is the ultimate example of purpose-driven weight reduction – an industry standard 100% dry carbon seat made to adapt to multiple automotive makes and models. While also retaining an aesthetically organic, muscular appearance, these rigid seats maintain excellent seatback comfort due to their spine-formed, ergonomic nature. An added pair of T1 seats to replace OEM seats a stock vehicle virtually guarantees 100+ lb. weight reduction.
---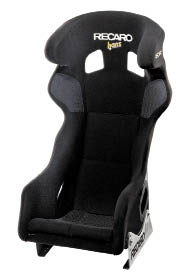 ecaro Pro Racer Hans
The Recaro Pro Racer HANS is the ultimate professional racing shell for the HANS restraint system. The seat is made out of glass fiber reinforced plastic GPR and is also available in Carbon-Kevlar fiber material (Pro Racer HANS SPA). The seat builds the optimum interplay between HANS system, harness, helmet and racing shell, in order for the HANS system to achieve its full potential. Features include special belt slots, shock absorbing foam for increased safety, full ergonomic support in the lumbar zone, and well defined seat contours. All Recaro race shells are only FIA approved when used in conjunction with Recaro side mounts and the side mounts are hard mounted to the floor of the vehicle.
---
MOMO T-Club
MOMO T-Club racing seats are built with a tubular steel frame unit covered in fabric with lateral protection zones in leather and adjustable leg support cushions. Like the MOMO Start seat, the T-Club is available in various colors. The MOMO T-Club features adjustable leg support cushion, 5 seat belt openings, 4 lower fixing points (type Y) and weighs just 18.7 lbs (8.5 kg).
www.momousa.com