---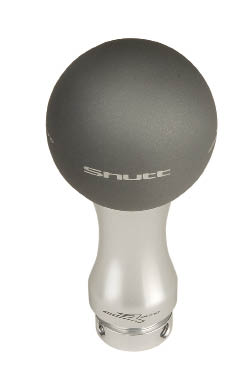 Shutt - Racing Shift Knob
Top performance race inspired design. All aluminum 47mm spherical shape and texture projected to enable optimal grip with great look and style.
---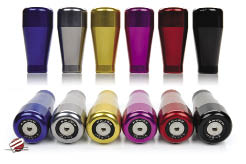 Password:JDM - Balanced Shift Knob
Ergonomically designed and optimally balanced to 6.1oz, the PasswordJDM found 6.1oz to be the magic number for a shift knob on a FWD car. At 6.1oz, the PWJDM Balanced Shift Knob perfectly pairs with the shifter rod length of any B, D, H or K series. It's so well designed, that you can feel it while you're driving. Threaded to a metric 10x1.5, this shift knob will fit many other vehicles besides Hondas.
---
Buddy Club Racing Spec Shift Knobs
All Buddy Club racing spec shift knobs are designed by Buddy Club's No.1 race driver and feature a top area made of super nylon for good grip and heat resistance. The bottom section is constructed of T6 aluminum for precision and strength. Buddy Club drivers use them across the globe to win races.
---
OBX Racing - Carbon Series
Need to give your shifter some tuner tech flair for gettin' your shift on? With a carbon fiber sleeve sandwiched between two anodized billet aluminum pieces, the OBX shift knob has racer attitude built right into it. Wrap your fingers around the sleek, performance inspired design of the OBX shift knob and you'll be ready for some ninja-quick shifting action! Cool and functional, the carbon fiber and anodized aluminum shift knob will give your Vehicle's interior the perfect, race-infused finishing touch.
Read on for More Products
---
S-Max - Pro Shift Knob
Finding that correct gear in the heat of competition may pose a problem for the short shifters found in some vehicles out there.
The S-Max Pro Shift knob, counter-weighted knob actually aids in the momentum of shifting as the counterweight positively slams the gear into the gate. CNC-machined from 6061-T6 aluminum, the knob comes in two styles: one with a crown cap, one with a dome. A direct fit for Honda, Acura, Nissan and more.
---
MOMO - Grand Prix Pedals
MOMO Grand Prix Pedals are made from high quality billet aluminum with black or vividly bright colored rubber grip inserts to match your interior. MOMO racing pedals offer style and quality, featuring universal fit for all manual transmission equipped vehicles and also available for automatic transmission.
---
MOMO - Sphere Series
From MOMO's successful line of shift knobs, The Sphere is a high quality, comfortable and classic design available in a number of modern finishes and materials including perforated steel, black leather, wood or aluminum. For an improvement to any car's interior and feel of accurate shifting, the MOMO Sphere shift knob is a great upgrade.