Page 7 of 8
---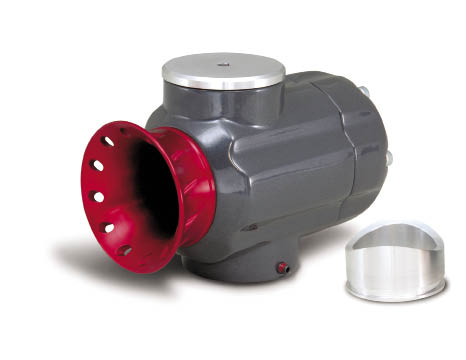 Turbonetics Blow Off valve
This exclusive blow-off valve features a dual cross tunnel discharge system with various discharge designs. You can use one or two GT-K inspired horns to vent the pressurized air directly to atmosphere for that extra loud discharge. Without the horn, you can recirculate for tuning purposes and quieter operation. Compressor surging is a problem no more! Turbonetics exclusive plenum design allows the valve to stay shut air-tight when it senses boost. The valve opens up without hesitation when the unit senses vacuum. This is the ultimate blow-off valve for your turbocharged setup!
---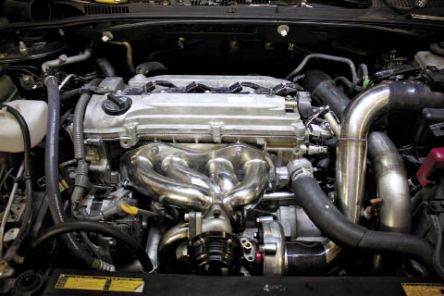 TurboKits.com Turbo Systems
TurboKits.Com is poised to launch a new breed of turbo systems for the Toyota/Scion 2.4L 2AZ-FE Motors. TurboKits.com is offering ready to install packages for the 05+ Scion tC, 08+ Scion xB, 09+ Corolla XRS, 09+ Matrix XRS. Their expertise in turbo charging existing Toyota models (Celica, MR2, Matrix, Corolla) has aided us in developing refined systems for optimum performance and reliability. The components include high quality Cast Stainless Tubular manifold, T3/T04E Turbo, Wastegate, BOV, Injectors, Fuel Management with brand names like Turbonetics, AEM, Mishimoto and more.
---
Vortech Supercharging Systems
Vortech Engineering has introduced high-output (HO) charge cooled supercharging systems for 2009 5.7L/6.1L Hemi V8 Dodge and Chrysler automobiles. The addition of the new V-3 Si-Trim centrifugal supercharger will increase crankshaft power up to 560 HP with additional torque up to 510 lb.ft. at 6.5 PSI. on 91 octane pump gasoline (SRT 8 systems).
---
Weapon R Intercooler Pipe Kits
The WR Intercooler Pipe Kit is made of AL6061 Aluminum and then bent from a CNC mandrel bender, 3-ply hi-pressure silicone hoses and hardware for easy installation. Weapon R has experienced quicker turbo responses and an average increase of 8-13whp gain on a properly tuned vehicle. Applications are available for Mitsubishi EVO 8, EVO 9, and coming soon EVO 10. Also available for MazdaSpeed Protégé and Neon SRT-4 applications.
Read on for More Products