Page 2 of 8
---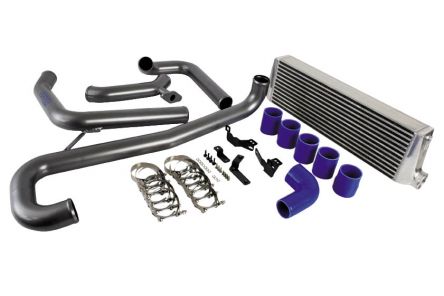 COBB Front Mount Kit
COBB Tuning is proud to announce the release of the all new Front Mount Intercooler (FMIC) system for the 2007-08 MazdaSpeed 3. The factory top mounted intercooler can easily be over worked and over heated due to its smaller size. In return, the intake air temperatures rise causing a loss in power. Replacing the factory intercooler with the COBB Tuning Front Mount Intercooler will ensure your engine is receiving the coolest possible air, allowing you to enjoy more power that is also much more consistent. Also by moving the intercooler to the front bumper airflow is improved, reducing heat soak.
---
GReddy Twin Turbo TD06SH-20G for Nissan 370Z
Expanding on the GReddy line of Tuner Turbo Kits. The stage 2 turbo kits feature main ingredients for big horsepower: larger turbochargers, intercoolers and racing downpipes. But they also keep cost down by leaving fuel upgrades up to the individual tuner, so depending on how extreme they want to go, the tuner has more options for tuning (Optional pre-programmed Ultimate kits will also be available for "home tuners".) These Tuner Kits retain GReddy's exceptional fitment, construction and quality, while supplying trick pieces like external wastegate dump-pipes and etc. for the 370Z twin TD06-20G kit.
---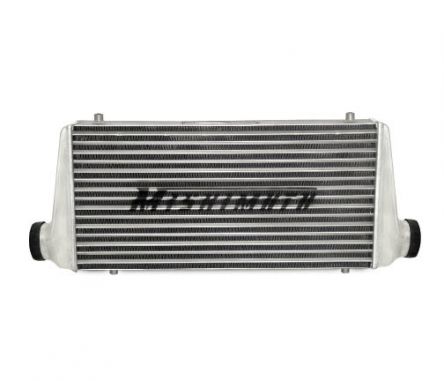 Mishimoto M Line Universal Inetercoolers
The Mishimoto M Line universal front mount intercoolers are constructed of 6061 aluminum and tig welded to perfection. Sleek and stylish, the high performance M Line universal intercooler will give the perfect cooling capacity needed for smaller turbo applications. The Mishimoto M Line intercooler comes in aluminum (MMINT-UM) and aluminum coated all black for the stylish sleeper look (MMINT-UMB). Our staff of avid racing enthusiasts understands exactly what drivers are looking for in parts.
---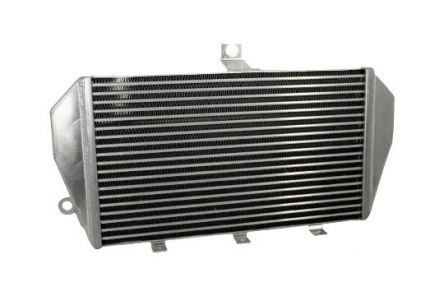 Griffin Custom Made Intercoolers
Griffin Thermal Products now offers several different types of intercoolers for many different applications. Currently, Griffin is custom building intercooler setups for the import market including; Front Mount Drift, V Mount Time Attack, WRX Top Mount, and OEM replacements. Griffin's process utilizes the most advanced materials to provide the most possible cooling. Micro Extruded tube is used because of its thermal efficiency and superior strength. The intercoolers are completely made in-house at Griffin in South Carolina. This process allows them to be super efficient and custom built to fit any make and model.
Read on for More Products