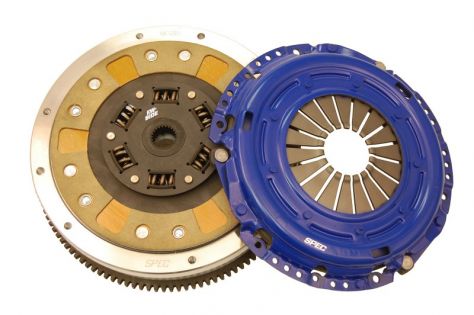 SPEC High Performance Clutch Stages and Billet Flywheels

Hyundai Genesis Coupe 2.0T and 3.8L V6. The clutch kits are available in 7 different single disc stages, supporting power levels up to 660-pound feet torque for the street and 800 ft lbs for the track. The kits feature a nonratcheting pressure plate, which, deviating from the original design, provides a lighter rotating assembly, higher rpm capability, greater clamp load levels and superior reliability. The SPEC 13.5 lb billet flywheel features a lightweight, low MOI design and infinite rebuild-ability. The flywheels can be used with an original or SPEC clutch kit. An industry leading .001 machine tolerance ensures perfect rotational integrity under the most extreme conditions. A 17lb weight reduction over stock allows for a hefty hp and tq gain, quicker throttle response and longer engine bearing life.
www.specclutch.com
or call (205) 491-8581
---
Clutch Masters Twin Disc System
When it comes to making big power, Clutch Masters has the solution to get that power to the ground with the least compromise to drivability. Their new 8.5 in. "850 Series" twin disc units are rated at a range of 600 -1200 hp, and with the option of two different friction disc combinations, the units will fill the needs of a daily driver to the most extreme racer! Features include a billet aluminum cover, heat-treated diaphragm spring, billet aluminum flywheel complete with a replaceable steel friction insert. Kit includes a hydraulic throw out bearing along with all the necessary hardware for an easy bolt up installation. All components are interchangeable, making it easy and affordable to maintain and extend the life of the unit.
www.clutchmasters.com or call (909) 877-6800
---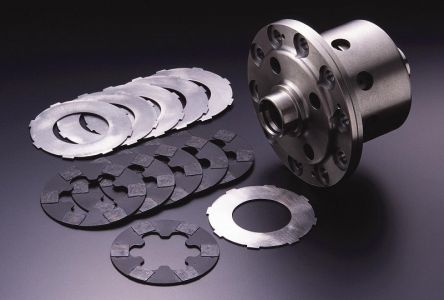 CARBONETIC LSD
The Carbonetic LSD (Limited Slip Differential) responds to the demands of the novice or the professional driver seeking the most dependable control when competing in road racing, time attack, drifting competition or a rally event. A vehicle's kinetic performance is largely determined by the potential of the selected LSD. Carbonetic release the Carbon LSD and the Metal LSD.
---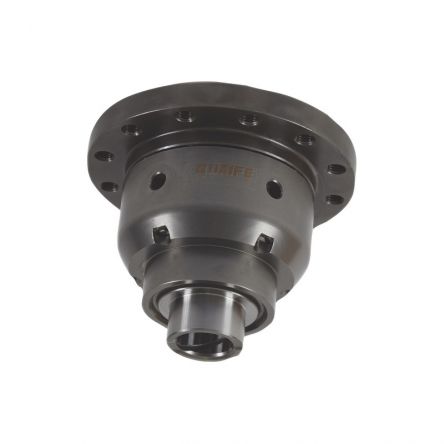 Quaife ATB Helical LSD
Quaife announces their world famous ATB differentials for the Nissan 350Z. Thanks to Quaife ATB differentials, racers no longer have to put up with locking mechanisms or spools that tear the steering wheel out of their hands when turning. The Quaife differential is extremely strong and durable and since the Quaife is gear operated, it has no plates or clutches that can wear out requiring costly replacement. Quaife differentials require no special fluids or fluid change intervals, you can install it and forget it. We are so confident in the durability of the Quaife, we back it up for life with a Limited Lifetime Warranty
www.motovicity.com or www.quaifeLSD.com

Read on for More Products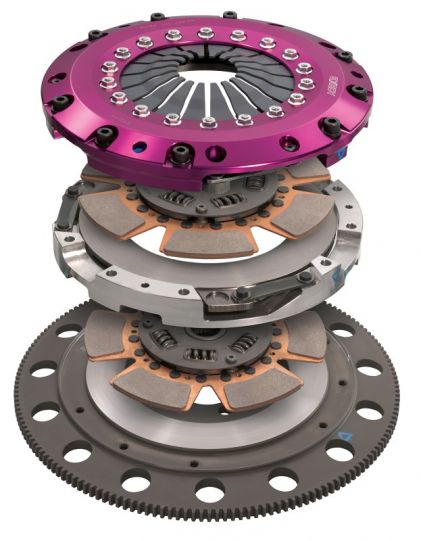 Exedy Cerametallic Twin Clutch Set
Exedy releases higher torque cerametallic twin clutch set to fit Chevrolet Corvette, compared to Exedy previous twin clutch sets which includes chromoly flywheel. This clutch set has been made for a higher torque 850ft.lbs. torque to the wheel is its holding power. In the Exedy range of Multi-plate corvette clutch sets, there are three units. Triple-carbon clutch GM013SBMC1 (834 ft torque), the new Twin-cerametallic clutch GT04XD (850 ft torque) and the Twin-cerametallic GT04SD (574 ft torque).The new GT04XD Twin-cerametallic clutch set has a thicker friction surface area on the clutch disc to absorb and displace heat better. The new GT04XD disc is 225mm in diameter vs. the GT04SD being 215mm and the disc is 5.5mm thick vs. the GT04SD being 3.7mm thick when new.

www.exedy-usa.com or www.motovicity.com
---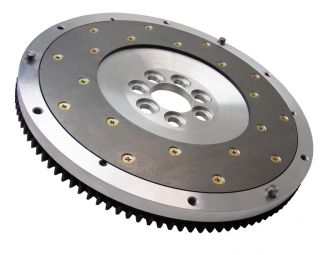 Fidanza Mitsubishi Evo X Flywheel
Fidanza's aluminum flywheels are made from lightweight, high-quality machined 6061 T6 aluminum. A warp-proof 1050 steel friction surface and CNC machined fastener holes and chamfers finish off the package. Incredibly durable, the flywheels can be paired with just about any clutch disc material available – from organic to Kevlar® and even sintered iron. The product is finished with a heat-treated ring gear and military grade fasteners. Due to their lightweight design, the Fidanza flywheels require roughly one-third less energy to turn, freeing-up horsepower that otherwise is expended to turn the heavier stock flywheel.
---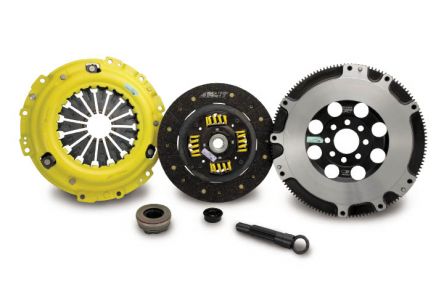 ACT High Performance Clutch Kits
ACT's Street Clutch Kits feature an Xtreme Pressure Plate which incorporates hardened diaphragm fingers for decreased wear and provides a 77% increase in clamp force over most stock units. The ACT Street Clutch Kit combines the Xtreme Pressure Plate and a Performance Organic Disc, which features special performance organic friction materials to withstand increased heat and abuse, steel backed linings for high burst strength. The ACT Street Clutch Kit provides increased pedal feel, smooth engagement and significantly improved consistency, durability and increases the torque capacity. These kits include a new release bearing.
---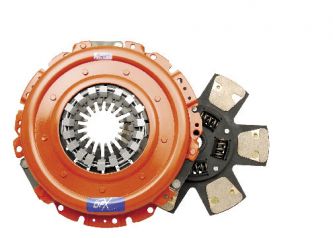 Centerforce DFX Series
The DFX line is the latest series of performance clutches from Centerforce. Centerforce is announcing DFX as the competition-proven clutch package for select import and domestic applications. This new DFX series is engineered for competition standards of quality and craftsmanship. The DFX series is aimed at high-end applications that continually demand increased integrity and holding-capacity. DFX scores big, not only with holding-capacity and strength, but also provides some of the best drivability from a race-inspired clutch. DFX retains an easy pedal effort, thanks to Centerforce's patented ball bearing actuated diaphragm, for smooth engagements without detriment to the vehicle's release components. The Centerforce DFX performance clutch system is SFI approved for competition with Nodular Iron pressure plate rings and reinforcements designed to help prevent drive strap breakage and safety.

www.centerforce.com