Page 5 of 7

---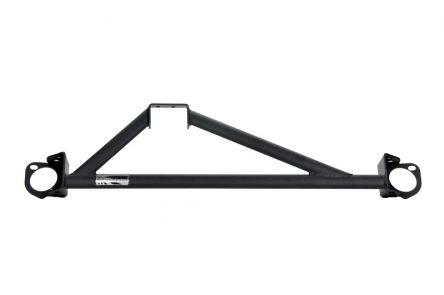 Password JDM
3-Point Front Strut Brace
www.passwordjdm.com
Password: JDM bars are individually hand crafted in the USA from 6061 aluminum. Password:JDM claims to offer the strongest aluminum bars in the market that far exceed the competition in both form and function. One of the biggest problems with most bone stock unibody cars straight from the factory is shock tower flex, a condition in which the shock/strut towers will flex under hard cornering resulting in a sloppy suspension feel.
---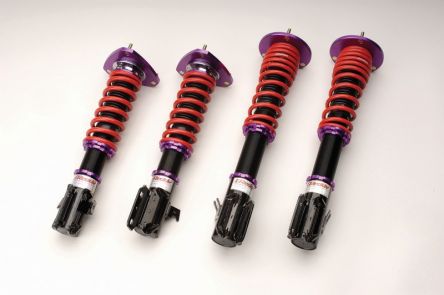 GReddy
Type S Suspension Kits

www.greddy.com
www.jrponline.com
Designed for the optimum balance of traction, comfort, and adjustability, GReddy Type-S suspension kits offer the finest features like: large 46mm diameter pistons in a Mono-tube shock, 32-way adjustable damping, adjustable base and spring perches, thick billet upper mounts, and a lightweight coil springs. Instead of the common heavy spring rates, that offer harsh rides and easily loose traction on bumpy American roads, Type-S systems utilize a relatively softer spring with a longer stroke to maximize traction on the streets and track. An added benefit of this is also a comfortable ride for the street. Applications available for many popular Japanese vehicles.
---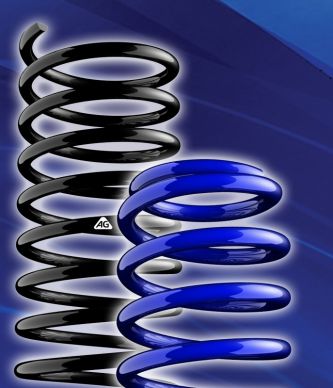 AG Suspension
Cartel Springs
www.dbmotoringgroup.com
AG Suspension springs are engineered to dramatically improve your vehicle?s performance and appearance. AG Suspension lowers your center of gravity, reducing squat during acceleration, body roll during cornering and excessive nose-dive under braking. AG Suspension also reduces excessive fender-well clearance when installed in conjunction with larger than factory wheel and tire packages. Every AG Suspension kit is designed and tested by our engineers to deliver aggressive good looks and high performance handling, without ever compromising safety or ride quality.
---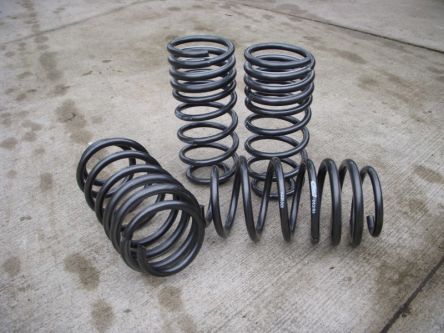 Eibach
Pro-Kit Springs
www.eibach.com
www.motovicity.com
Eibach Pro-Kits offer well-engineered lowering springs paired with an upgraded spring rate to compensate for the lower ride height with a sporty feel. Eibach is known worldwide for their high quality springs and suspension components. Eibach's attention to detail and quality is backed by a 'million mile warranty' against sagging and other failures, which gives the owner added peace of mind. The Pro-Kit is powder-coated in a durable charcoal grey metallic paint and available for many popular platforms.
Read on for More Products