Page 4 of 7

---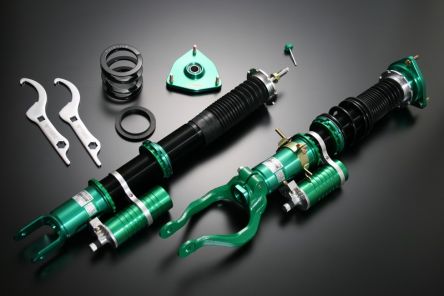 TEIN
Super Racing Coilover
www.TEIN.com
www.jrponline.com

Developed from years of tarmac motorsports support TEIN is able to produce a fully adjustable damper that can be easily tuned for a wide range of usage. Super Racing coilovers can be used on aggressively tuned street cars to track only competition race cars. Product features include mono tube construction, full-length adjustment, individual 16-way compression and rebound adjustment, pillowball upper mounts, and dual EDFC compatibility. The full potential of Super Racing dampers is achieved when used with R-compound, semi-slick, or slick tires.
---

V-MAXX
Coilover Systems
www.v-maxx.info
V-MAXX offers a complete range of coilover suspension kits to give you a maximum flexibility in setting up the perfect ride height for your car. V-Maxx products are produced according to highest quality standards with sporty, well balanced spring-damping characteristics and high quality components. V-Maxx coilovers feature on-car height adjustment and galvanized steel struts and gas shocks for high durability.
---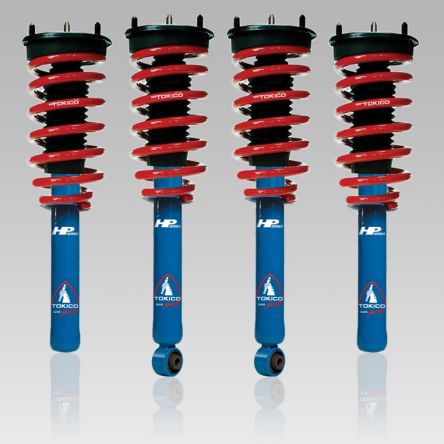 Tokico
HP Series
www.tokicousa.com
www.motovicity.com
Tokico has been manufacturing shock absorbers for over 65 years. Tokico Performance shocks have many features that are unique in their design, and earn their reputation as a premium shock absorber. The heart of Tokico's HP Series is their unique piston design. The multi-stage variable aperture valve system, with precision plates and orifice control, creates the unique flexibility and accuracy in its damping abilities. The oil lubricant is also specially compounded for resistance to breakdown and minimal viscosity change due to temperature. Backed with a limited lifetime warranty, the HP series are a "must have' upgrade for vehicles with lowering springs and heavier aftermarket wheels.
---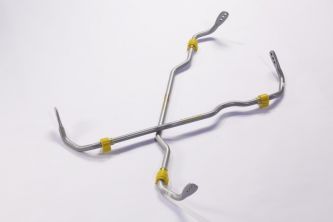 Whiteline
Sway Bars
www.whiteline.com.au

www.turn14.com
The fitting of bigger Whiteline sway bars is still the best dollar for dollar handling improvement you can make, as cornering loads are spread more evenly across the tires to deliver more grip and improved tire wear! Whiteline adjustable sway bars allow their stiffness to be altered by increasing or reducing the length of the lever arms. This permits the roll stiffness to be tuned for different situations without replacing the entire bar. The stiffer the bar, the more force required to move the left and right wheels relative to each other. This increases the amount of force required to make the body roll. Whiteline adjustable sway bars offer from 2 up to 4 points of adjustment allowing in some cases 10 distinct stiffness settings for precise handling bias adjustment.
For More Products Read On