Page 2 of 5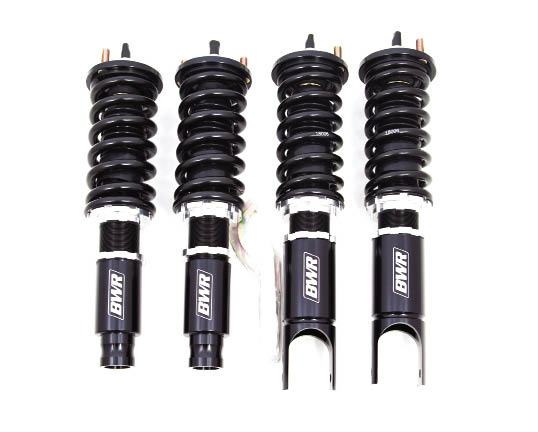 Blackworks Racing USA
Full Coilover Kit

The New BWR SS Coilover features a wide range of height adjustments without changing the spring compression and sacrificing the shock stroke. Traditional coilovers require the movement of the spring perch to determine the ride height, causing a reduction in suspension travel and induce coil spring binding. The bottom shock fork / connector is threaded to allow height adjustments to suit each driver without having to shorten the suspension travel by maintaining the original spring perch location. With this function, the driver can lower the center of gravity to achieve better handling, without sacrificing ride quality.
For more visit
www.bwrusa.com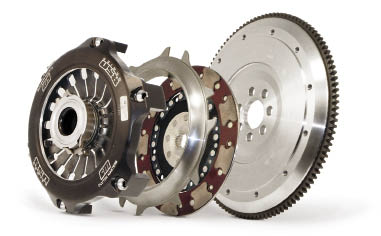 Clutch Masters
Custom Single Performance Clutch Systems
Clutch Masters New Custom Single Performance Clutch Systems are engineered for today's high performance vehicles. The Custom Single features strapless reliable low inertia design for better throttle response and quicker shifts and tremendous increase in torque holding capacity. Multiple pressure rings are available to achieve desired clamping force and a variety of friction materials are available for achieving the desired setup. The clutch is machined from billet material for more tensile strength and the component parts are available for economical repair and serviceability. The system also offers more import and domestic systems to choose from than any of our competitors and is SFI approved.
For more visit www.clutchmasters.com or call 909.877.6800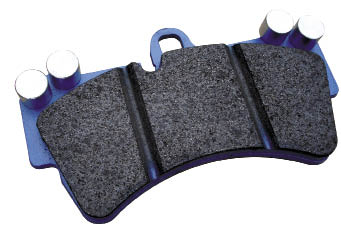 Bluestuff NDX

A World First - a race pad that can be used on the street. Bluestuff NDX is a high friction sport and race material that can be used for aggressive street driving and certain types of track use. The material has had much success on the track with quality aftermarket calipers (Multi-piston systems with better release and cooling and larger rotors). The biggest advantage of EBC Bluestuff NDX is their bite from cold, progressive brake feel and the ability to bring a car to a complete stop.
For more visit www.ebcbrakes.com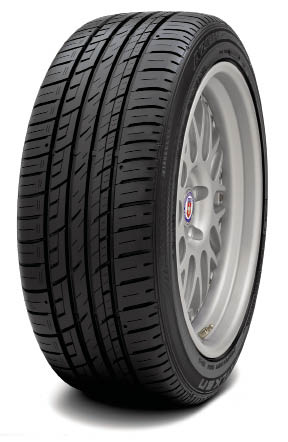 Azenis PT722

Azenis PT722 is Falken's first ultra high performance, all-season tire, with a deep tread depth and long lateral groove, for anti-hydroplaning and stability in the wet. The asymmetric tread pattern provides tremendous comfort while Falken's Treadwear Indicators regularly inform drivers of proper rotation timing, thus maximizing wear performance for better mileage and longer life. Targeted toward luxury vehicle owners, the PT722 is available in 44 sizes from series 30 to 60, with diameters ranging from 16 to 20-inch.
For more visit www.falkentire.com