Page 2 of 4
---

BMW Performance
135i and 335i Power Kit
The BMW Performance power kit for the BMW 135i and BMW 335i redefines engine performance. The effects of the modifications to the engine tuning parameters include increased torque of 317 ft-lbs (manual) or 332 ft-lbs (automatic) available from just 1,500 rpm, plus increased maximum output of 320 horsepower. Fuel consumption and CO2 emissions, meanwhile, remain the same as for the standard model and naturally, warranty validity and vehicle quality are not compromised in any way. For more visit your local BMW retailer.
---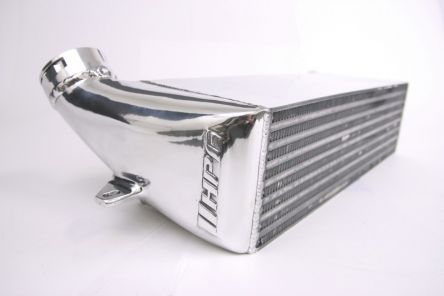 HorsepowerFreaks
BMW 135i/335i/535i Intercoolers
The HorsepowerFreaks 135i/335i/535i intercoolers set the high bar in performance, reliability, ease of installation, durability and visual appeal. Their intercoolers are 87% larger than the factory intercooler and pick up a sizeable 10-30rwhp at just 11psi while showing even greater gains when other power adders are used. These are the largest aftermarket intercoolers on the market for the 135i, 335i and 535i that fit within the factory location. Their cores are 20.25 inches wide by 5.75 inches tall and 7-inches deep for a massive 815 total cubic inches. Their intercoolers are also one of the easiest to install (in less than one hour) as they utilize the factory mounting tabs, factory c-clip couplers and don't require any silicon couplers or extra hose clamps. The HPF intercoolers drastically drop the intake air temps without adding any additional turbo lag over your stock intercooler. Lower intake temperatures result in greater power delivery and the harder you run your car, the larger the gains you're going to see with their intercoolers.
---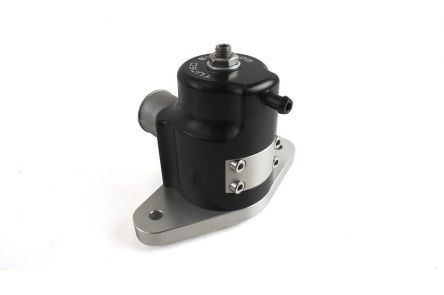 COBB Tuning
XLE By-Pass Valve
The COBB XLE BPV is a compact and lightweight by-pass valve capable of holding very high boost pressures without leaking. Its unique design allows extremely fast venting of boost when actuated. It is designed to operate in multiple venting modes and can be quickly reconfigured using simple hand tools. Innovative engineering and precision manufacturing result in a compact package able to fit in the confines of a tight engine bay. The aluminum construction is highly durable and rugged, and is ideal for both street and racing applications for both stock and aftermarket turbochargers. The lightweight aluminum piston allows faster reaction times and the rounded piston profile smoothes airflow for faster venting. The rounded piston bottom mates with a rounded seat for superior sealing when closed.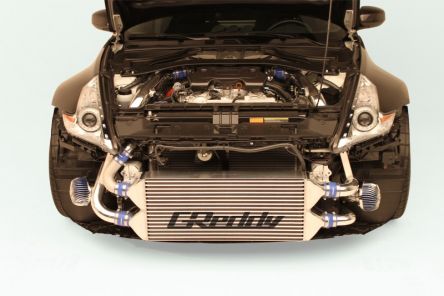 GReddy
Twin Turbo 20G for Nissan 370Z
Introducing the latest addition to GReddys line of Tuner Turbo Kits, the 370Z Twin-Turbo system boasts an impressive 175 horsepower increase at a mere 6.4psi of boost. Tuner Turbo Kits come standard with high quality components: twin TD06SH-20G turbocharger, heavy duty cast turbo manifolds, Type T external wastegates, Airinx intake system, x-large Type-29 R-Spec intercooler, smooth flowing aluminum piping, and a large capacity cast aluminum oil pan.  Paired with the optional tuning kit utilizing e-Manage Ultimate, plug-n-play harness, fuel system upgrade, and true dual 70mm Turbo Ti-C exhaust system, it is a fearsome street machine harnessing 452 wheel horsepower and 344lb-ft of torque. With additional engine work and tuning, this tuner kit has the potential of making 850 plus horsepower just as we were able to achieve on the GReddy Twin Turbo 350Z HR.
Read on for More Products