Written by PAS STAFF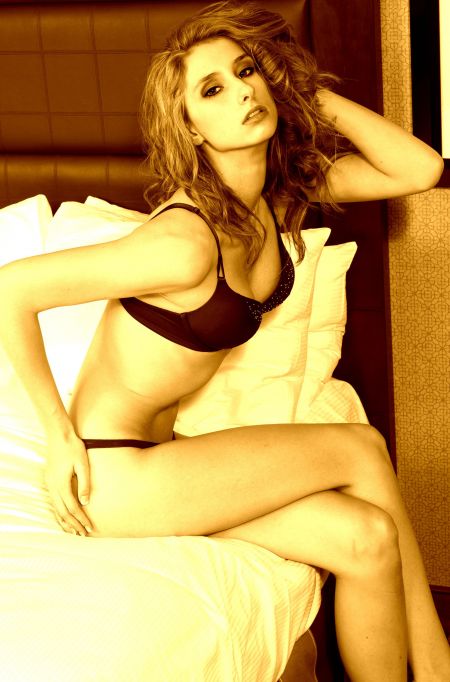 Name: Nichelle Lynn
Location: Wayzata, MN
Birthday: August 10
Zodiac Sign: Leo
Height: 5'11"
Measurements: 34B-24-34
Ethnicity/ Nationality: Caucasian
Where are you from and do you live there now?
Mound, MN. Yes, I am currently living here, and I dread the weather. I would love to come to California and enjoy the sunshine.
Are you currently in school?
No, I am not. I graduated from Mound Westonka High School and will eventually go to California for college and modeling.
Does your personality match your Zodiac sign?
Leos are very independent but they need something to control and someone to admire and appreciate them. They are fully capable of being greatly successful on their own but they are much happier if they have an audience and a following of people who look up to them. They would prefer not be alone. Yes, my personality matches this greatly, almost scary how exact it is! People are attracted to Leo's zest for life and their warm spirit. They have the ability to lift up one's spirits and provide encouragement when times are rough. Their enthusiasm attracts people since Leos are social butterflies, not because they want to be but because people always naturally gravitate and surround the Leo. Leos are very difficult people to not like, and they are usually fairly balanced and realistic. I believe this is exactly why I was born as a Leo, because this is exactly like me and my personality towards people and life itself.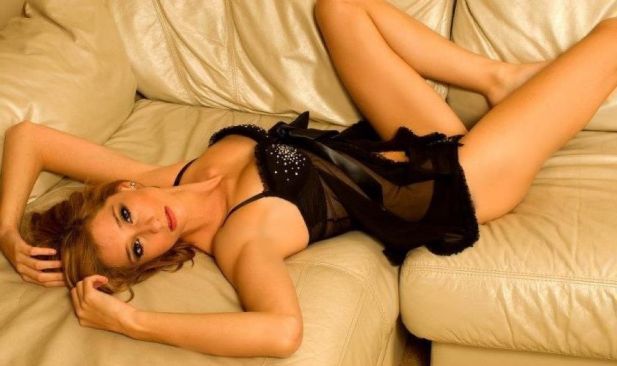 What would you say are your strengths as a model?
My strengths are my seductive eyes, deep with hazel beauty. Also my toned, sexy body. I have a killer butt, I almost like it too much. My legs go on for days, and I always get compliments on them when I show them off. I am great at sultry, as well as I'm sexy, edgy, athletic, and have sensual poses and emotions. My personality and friendliness make people love to be around me. I can sell with my talent, but I could show you better then I could tell you.
What is your best beauty secret?
If you wouldn't eat it, don't clean your face with it (example: Oatmeal on your face as a mask, or scrub). Oatmeal contains avenanthramides, antioxidant and anti-inflammatory compounds that soothe itchy, dry and irritated skin. Oatmeal is also great for acne-prone skin because it absorbs oil from the skin's surface. All of which makes oatmeal a perfect ingredient for facial masks.
What kind of car do you have?
Audi TT Quattro, 2002, Manual. I love my car, I have all black 17" velocity rims on it, all black tint on the entire car, and its dark Forest Green. I have a deck that's a flip-up screen so I can watch movies and such with it. Also, the car has custom vintage suede interior that I put in. I love speed so I love the turbo! I love cars, trucks, and crotch rockets, I used to own a Dodge, and a GSXR 600. I have a fetish for nice vehicles.
What is your dream car and why?
I have way too many dream cars so I'll just chose one, the 2014 Bentley Continental GT Le Mans Limited Edition. Why? Because of its W12 engine, searing power, precise handling yet civilized behaviour in city traffic. It is the fastest, most powerful two-door coupé that Bentley makes, especially because of its 616 hp, 590 lb-ft engine and eight-speed close-ratio transmission. And its sexy as hell, especially if i'm driving it.
Do you know how to change a spare tire?
Yes I have changed a tire. One time when I was 16 I was driving a twin-turbo Volvo (my first car) and I was racing. I won, but in the end I didn't really win, because I ended up losing control and I crashed it. It was not fun, but I've never crashed since!
What are your future plans or long term goals?
I want to go to college so I can have a good job on the side of my main goal of becoming a famous model and actress!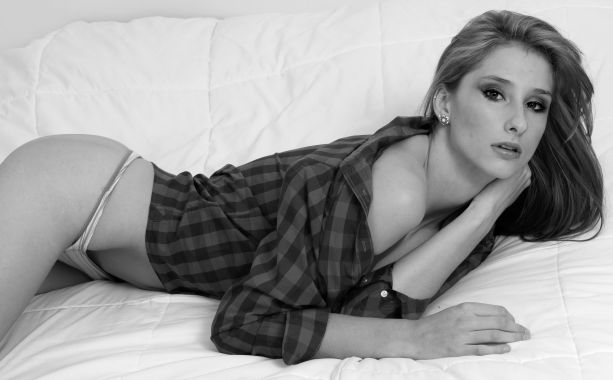 Do you drink?
I drink occasionally for friends birthdays and what not. I'll have a shot or two of something dark, since I'm not a fan of vodka or clear drinks. I only really do it socially!
Where do you like to eat, and what do you usually order?
Benihana of course, I love the salads and soup there as well as the teriyaki chicken. Another restaurant I love is Wild Fire because they have amazing prime rib and potatoes! I just eat what I love and I work out so its a win win for me!
Are you saving for anything at the moment?
I have saved money my entire life, because I never want to have the feeling of being broke or not being able to do or buy something I want. It's not for any one thing specifically, but I do need money to move to California!
What are your hobbies? Describe a little what you do in your spare time.
I love swimming, four-wheeling, dirt biking, boating, being on and in the lake, jet skiing, shopping and modeling of course, and just hanging out with my friends. I love to watch movies and eat popcorn, and I love playing and loving my puppy Rusty. I love doing something all the time, because I hate sitting and doing nothing unless it's to relax and watch a movie!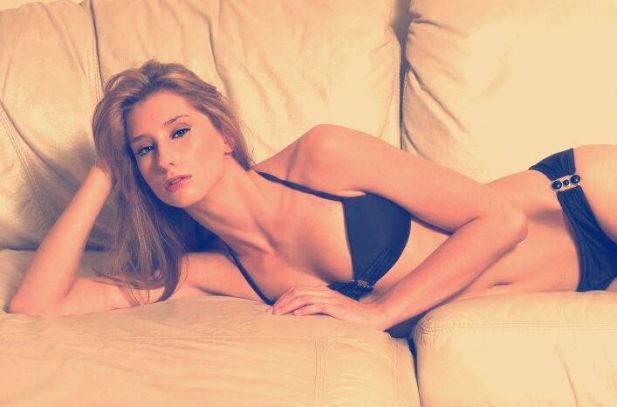 How do you keep in such excellent shape?
I have a gym membership at Fitness 19. I do the stair master, as well as I tone out my legs and abs a lot. I also do 50 sit-ups, some dumbbells and squats here and there. I work out about 3-4 times a week and I try to eat fresh foods and drink a ton of water.
Are you big on first impressions? What do you first notice on a man?
Yes I am, since to me the first impression is everything. It's the first time meeting someone and they will instantly judge you, not on purpose, but since thats just what we do as humans. I notice a man's height, chest and his eyes first, since they are my favorite things.
Do you have a dream wedding? If so, where?
Yes, I don't know where yet, but I know I want it to be huge, amazing, beautiful and somewhere out of the country where i've never been.
Who is your favorite musical artist or band?
I have way too many favorites! I can't name one that would be the top of the list though, they are all pretty close! I like so many genres that it's hard to choose just one! I love country, hip-hop, r&b, and rap.
Who motivates and inspires you?
My mother motivates me and inspires me the most, since she was a model growing up before she got pregnant with me. I want to give her back everything she has gave me and I want to show her that she has raised a great daughter. I want to take care of her when she needs it just the way she did for me my entire life.
What else can you tell us about yourself?
I lost my father when I was a baby, so my life has been hard, but I feel my mother's was harder. Having me and my brother all alone really took a tole on her, and that's why I will never give up, I want to make her proud and happy!
Shout-outs?
Shout-outs to all my true friends and my brother, mother, and grandfather for always being there for me.
Finally, why do you feel you should be featured in PASMAG?
I feel I should be featured in PASMAG because I have a love for modeling, cars, and for entertainment. I feel I could represent PASMAG greatly and would not let you guys down. I have a lot of talent to give and show, and I'm unique in many ways. I know about vehicles, I know about modeling, and I look good. What else is there to say? :)
Model Submission: Click Here