Written by Randi Bentia | Photos by Kevin Genzel, Alex Barredo, Jay Jones, Christopher Ward
Location: Vancouver, BC
Check out Maya T on Facebook, Twitter, and Instagram

Birthday: January 25
Zodiac Sign: Aquarius
Height: 5'3"
Measurements: 32DD-24-36
Ethnicity/ Nationality: Japanese
Where are you from?
I'm from Tokyo, Japan but I live in Vancouver BC, Canada now.
Are you currently working?
I only do modeling and promotional work at the moment.

Do you also go to school? If so where?

No but I have a diploma for Hotel Management and a certificate as a Nail Technician. My major was English Communication in Japan.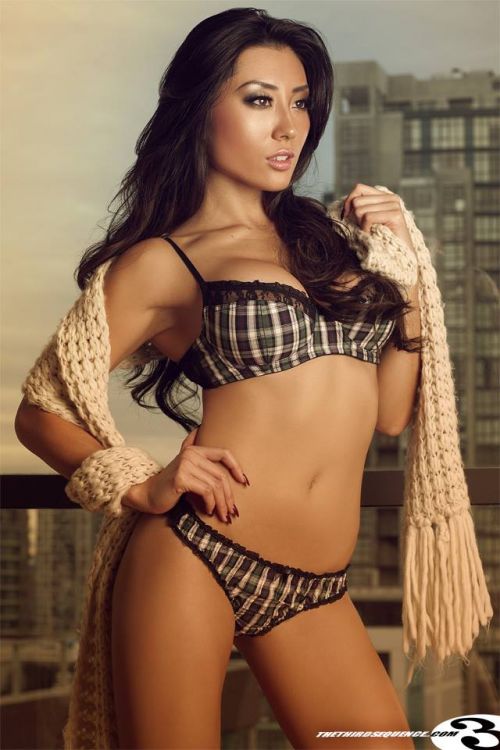 Does your personality match your Zodiac sign?

I think so. I'm an independent girl and always eagered to try new things.
What would you say are your strengths as a model?
I can keep smiling...:) and I'm very easy to work with.
What is your best beauty secret?
Go work out even though I feel I don't want to, once you are up and start to work out, then you feel better!
What car do you currently drive? Why did you buy it?
I don't have a driving license... but I like sports cars!

Do you have a dream car?
Mini BMW car. White body with a red interior.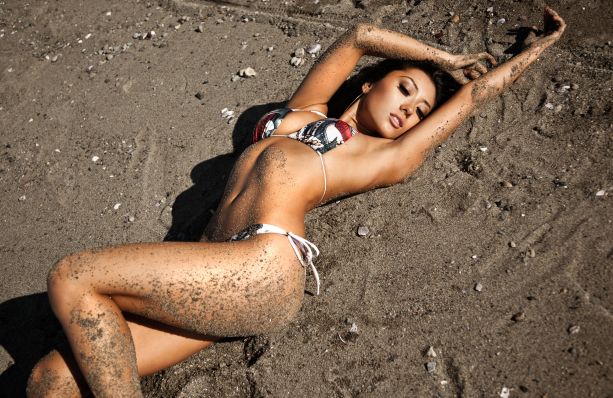 What are your future plans?
I would like to be a personal trainer and work in the fitness industry.
What do you like to eat?
I love Thai and Vietnamese food, and I also love BBQ chicken, Yum Woo Sen (Noodle Salad) and Pad Thai! And beef soup noodle :)

Are you saving money for anything at the moment?:
I try to save all the time! You never know when you need it.
Do you have any hobbies? If so what are they?
Doing nails, working out, and travelling.


How do you keep in such excellent shape?
I love lifting weighs, and also enjoying doing cardio.


Are you big on first impressions? What do you first notice on a man?
Cute smile and a nice body shape :)

What's on your travel itinerary? Are you planning to go to anywhere in the close future?
Going to Mexico in November, Hawaii and Japan in January! I would also love to go to LA or Vegas in December or January :)

Who is your favorite musical artist?
Red Hot Chili Peppers! Dani California is my favorite song. The song reminds of the time I was in Australia for studying.

Who motivates and inspires you?
Whoever has a dream and they are trying hard to achieve the goal.

What else can you tell us about yourself?
I'm a girl who came to Canada 4 years ago and started modeling about 2 years ago. I love meeting new people and experiencing new things. Working out is my favorite things to do but I also like to watch action or scary movies and eat popcorn, eating out and of course modeling!
Any last words?:

I appreciate if you could check out my Facebook page/Instagram/Twitter to support me! I'll be selling posters soon so stay tuned :)

Model Submission: Click Here