Written by PAS STAFF/ Photos By: Scott Petersen, Glenn Francis
Location: Los Angeles, California
Check out Sarah Spears on Facebook, Twitter, and Instagram
Birthday: December 6
Zodiac Sign: Sagittarius
Height: 5'5"
Measurements: 34C-25-34
Ethnicity/ Nationality: Mix
Where are you from?
I'm from Los Angeles, CA. I was born and raised here. I couldn't imagine living anywhere else!

Are you currently working?
I am a model and actress. It really has been a dream come true!

Do you also go to school? If so where? Are you planning on continuing your education?
I got my Associate's degree in behavioral science. I plan to obtain my Bachelor's in behavioral science as well.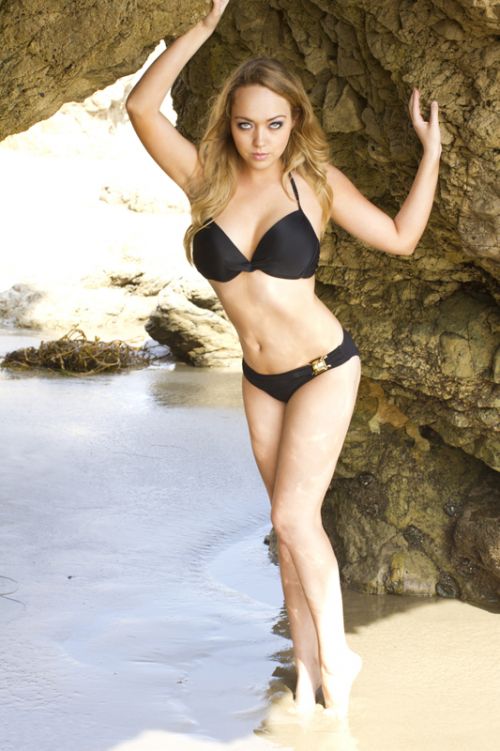 Does your personality match your Zodiac sign?
I would say so because of my optimistic and fun loving attitude. I'm also very trustworthy to people I am loyal to.

What would you say are your strengths as a model?
I think that my greatest strength as a model would be my eyes. Also I am naturally a competitive person which helps me to succeed with modeling.

What is your best beauty secret?
I think my biggest beauty tip would have to be getting enough sleep and eating a healthy diet.

What car do you currently drive? Why did you buy it?
I currently drive a 2012 Hyundai Veloster. It's black with red leather interior. It has a great sound system and 18 inch alloy rims. I LOVE it!

Do you have a dream car?
My Hyundai Veloster is like a dream car to me. It has everything I could ever ask for…but it would be super cool to have an Enzo Ferrari!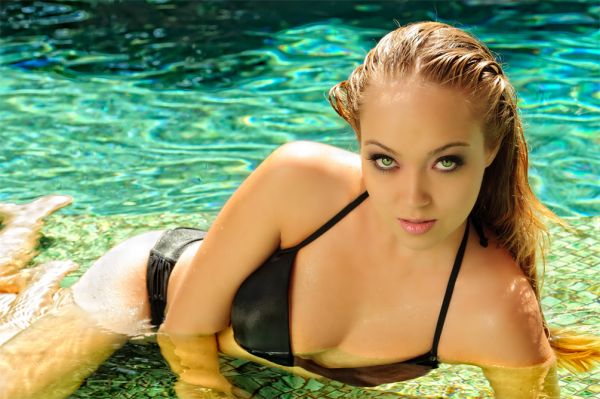 Do you have any interesting stories of any car problems you've had?
One time in my old Honda Accord the passenger side window just randomly fell out once while I was driving. It was crazy!

What are your long term goals?
My future plans are to continue modeling and acting. I hope to be on some magazine covers, work on more music videos, get some good acting roles… I want to do it all really hahah. Then maybe in the future, help aspiring models and actors get started.

Where do you like to eat? Is there anything in particular you like ordering?
I like lots of different types of foods. My favorites are probably Italian and Mexican food. I generally eat pretty healthy. Avocados and berries are my favorite snacks. Sharkeys Woodfire Mexican Grill is one of my favorite restaurants. They have lots of good healthy options.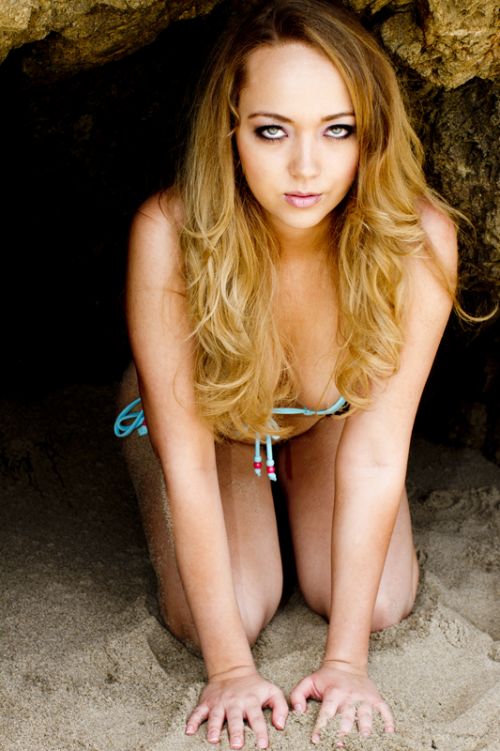 Are you saving money for anything at the moment?:
My SAG-AFTRA dues.

Do you have any hobbies? If so what are they?
Video Games are my favorite hobby! I started gaming at a very young age, mostly Nintendo back then. I mostly play my 360 at the moment and love getting achievements. I attend video game events pretty often. I also enjoy cooking and baking. I'm a great cook!

How do you keep in such excellent shape?
To stay in shape I use my treadmill everyday and am just starting to get into daily Yoga. Also I eat a healthy diet.

Are you big on first impressions?
First impressions mean a whole lot to me. I usually know if I like someone or not in the first 10 seconds or so.

What's on your travel itinerary?
Are you planning to go to any events in the future and/or vacation with your family, friends or 'significant other'?: I've never really traveled much at all. I've been to most of California and to Las Vegas. I'd love to see New York and Hawaii someday, and maybe Tokyo.

Do you have a dream wedding?
I haven't really thought that far into it, I'm thinking lots of flowers and sparkles.

Who is your favorite musical artist?
Eminem is my absolute favorite! I think that he is the greatest rapper of all time.

Who motivates and inspires you?
My Mom motives and inspires me. She is a wonderful woman.

Any shout-outs or last words?:
Shout-out to my sister Heather!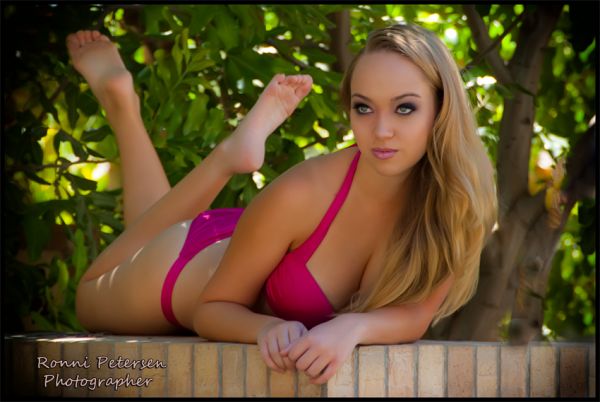 Model Submission: Click Here