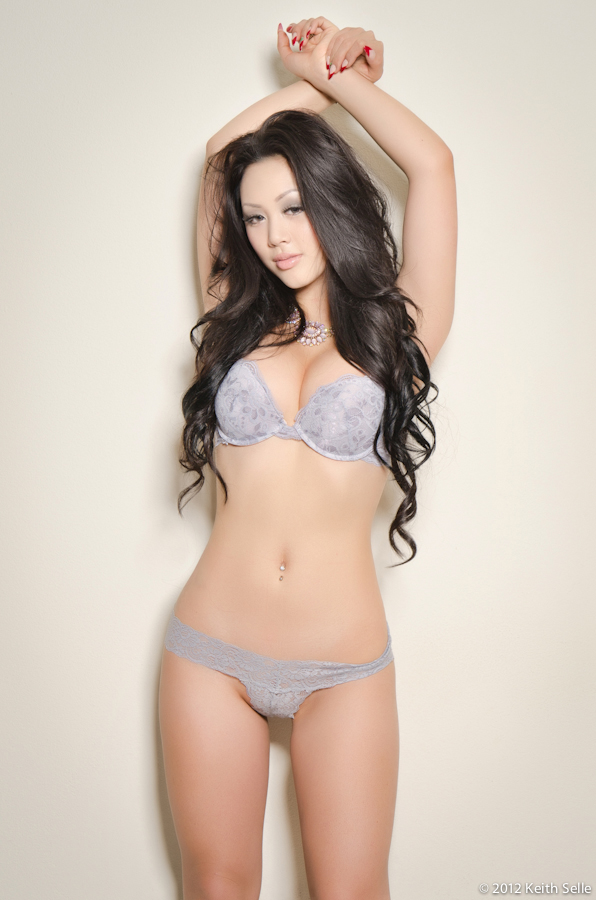 Name: Alessica Tee
Locations: San Jose, California
Check out Alessica on Facebook

Birthday: July 1st
Zodiac Sign: Cancer
Height: 5'5"
Weight (lbs): 115
Measurements: 32C-25-35
Ethnicity/Nationality: Vietnamese / Thai / Cambodian / French
Event Affiliation:
TunerPlayground
Hot Import Nights
BLOX
Wekfest
VexMotorsports
SuperStreet
Where are you from? And, are you currently living there? If not, where are you currently living?
I am from the Bay Area and currently live there.
Are you currently working? If so, where and what do you do?
No I don't work and I'm so lucky, I don't have to.
Are you currently in school? If so, where and what is your majors/minors?
I'm not in school right now, but I want to go back and finish my degree in business and accounting. I want to have something to fall back on.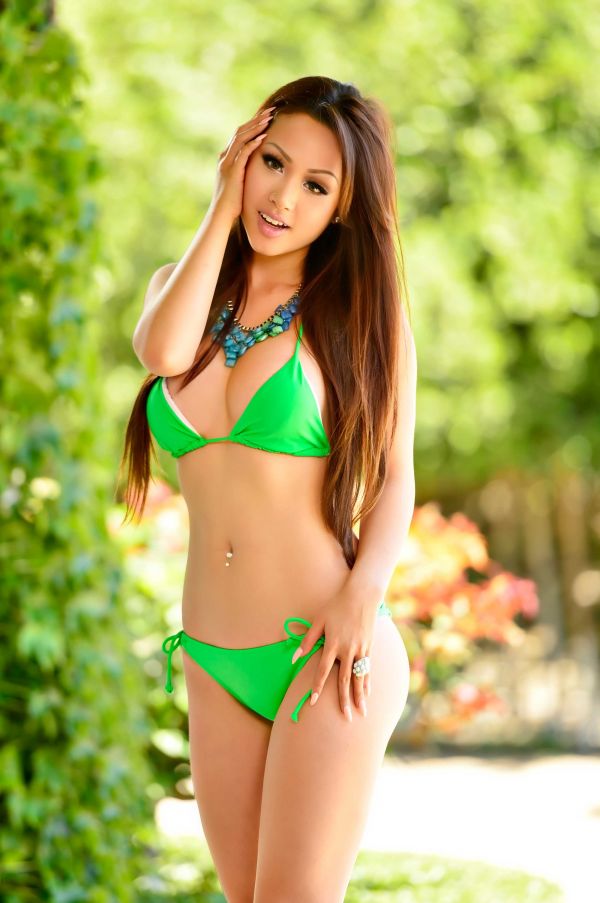 Does your personality match your Zodiac sign? Describe.
I am a cancer; it says that I am a kind hearted and romantic kind of gal and that's me. It says that I hold grudges and like to bring up past arguments, but I don't feel I'm like that. I have always been the one to forgive and forget. Life is way too short to be unhappy.
What would you say are your strengths as a model?
I love my lips and butt the most. I love laughing and having a great time at my photo-shoots, so I love making funny faces the most. My favorite poses are kneeling where I can sway my hips and play with my hair. I also like laying down poses that lets me feel sexual and have fun with my body.
What is your best beauty secret?
When I shave my legs, I heavily moisturize my legs. It makes the hair softer and easier to shave. This leaves my legs extra silky and feeling great all day.
What kind of car do you currently drive (year, make, model)? Describe your likes and dislikes of the car.
I currently drive a black, 2012 BMW 650 convertible. I love that my car is very sleek and sexy; it matches my personality. I love taking the top down and cruising around the city. The worst thing is probably the gas mileage (13 mpg). But hey, most luxury sport cars have their cost.
What is your dream car? Why?
My dream car is the new 2013 Range Rover. That car is just a beast. I love the outdoors and this car would be great for camping, skiing with friends and hanging out with family.
Do you know how to change a spare tire? Do you have any interesting stories of any car problems you've had?
I wouldn't know what to do!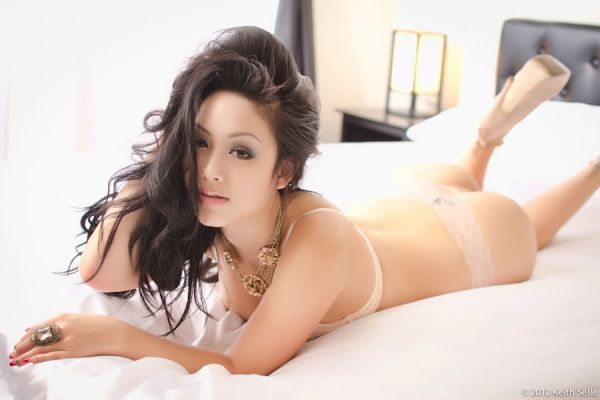 What are your future plans (long term goals)?
My future plan is to visit Europe and be a tourist. I love traveling and going to different places. It really opens your eyes to what is out there. I would also like to accomplish more as a model and hopefully land a few magazine covers.
Do you drink? If so, what do you drink? If not, why do you not drink?
I love to drink red wine. I do it on a daily bases. It's actually pretty healthy for you. If I'm out then I like to drink Patron and tonic with extra lime; my all-time favorite drink.
Where (restaurants) do you like to eat? What do you order? Why?
I normally don't eat out because I love to cook. When I do, I like to head up to the city and try a new restaurant I haven't tried before. Acquerello is my favorite restaurant located in San Francisco. I've only been there one time and got the food tasting and wine pairing and the experience was like, "sex in my mouth."
Are you saving for anything at the moment?
I'm currently saving to buy a house. I feel that would be a great accomplishment in my life that I could finally call my own.
What are your hobbies? Describe what you do.
I love cooking the most. It's the one area I can express my creativity. I can cook almost anything and if I don't know, there are recipes on the internet. But mostly, I cool Vietnamese food.
How do you keep in such excellent shape? Explain your daily/exercise routine.
I should be exercising but I don't. I swear by "ESF." ESF is eat, sleep, and fuck ?. It works perfectly for me. Everyone should try it.
Are you big on first impressions? What do you first notice on a man?
First impressions are very big to me. Presentation and great hygiene is very important to me.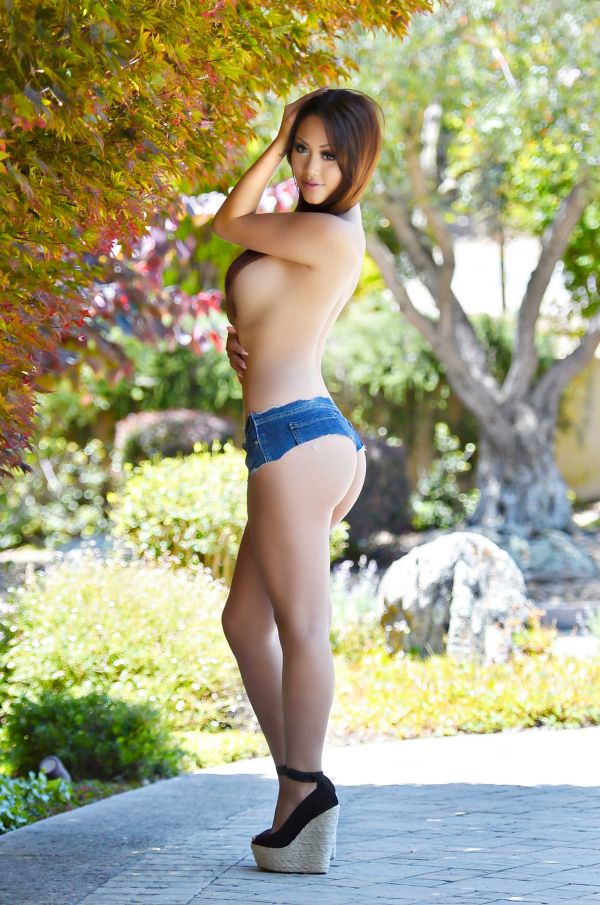 What's on your travel itinerary? Are you planning to go to any events in the future and/or vacation with your family, friends or 'significant other'?
I'm planning to make a trip to Los Angeles and San Diego before the summer is over. I'm also planning a trip to Europe in the near future.
Do you have a dream wedding? If so, where and describe?
When I meet my prince charming I would love to have a destination wedding where it's very intimate and special with close friends and family.
Who is your favorite music artist or band? Why?
I currently really like Wiz Khalifa for dance music and what really gets me in the mood is, Miguel. Miguel is just perfect for love making.
Who motivates and inspires you?
Dannie Riel is a model that I look up to. She inspires me to keep pushing and she motivates me to stay healthy. She is one special person.
What else can you tell us about yourself?
I am a very determined person. When I want something I go out and get it. Even if I fail, I get up and only try harder.
Any shout-outs or last words?
I would like to give a special thanks to my fans and TunerPlayground for the awesome support and a special shout-out to my family, loved ones, and friends.