Real Name: Jennifer Nguyen
Location: Fountain Valley, CA., USA
Birthday: July 5th
Height: 5"6'
Weight (lbs): 109
Ethnicity/Nationality: Vietnamese
Where are you from? And, are you currently living there? If not, where are you currently living?
I was born in Long Beach and raised in Fountain Valley, California.
Does your personality match your Zodiac sign? Describe.
I'm not sure.
What would you say are your strengths as a model?
I'm confident, friendly, and genuine.
What is your best beauty secret?
Vaseline to keep my lashes conditioned.
Where can we see you?
Cafe Lu.
What are your future plans (long term goals)?
I am majoring in psychology.
Do you drink? If so, what do you drink? If not, why do you not drink?
No.
What is the best present you received? What is the best present you gave?
Best present received is probably my LED headlights to my Lexus IS250. Best given is a JDM type R front and conversion kit for my boyfriend's Civic and extra cash for his vinyl wrap.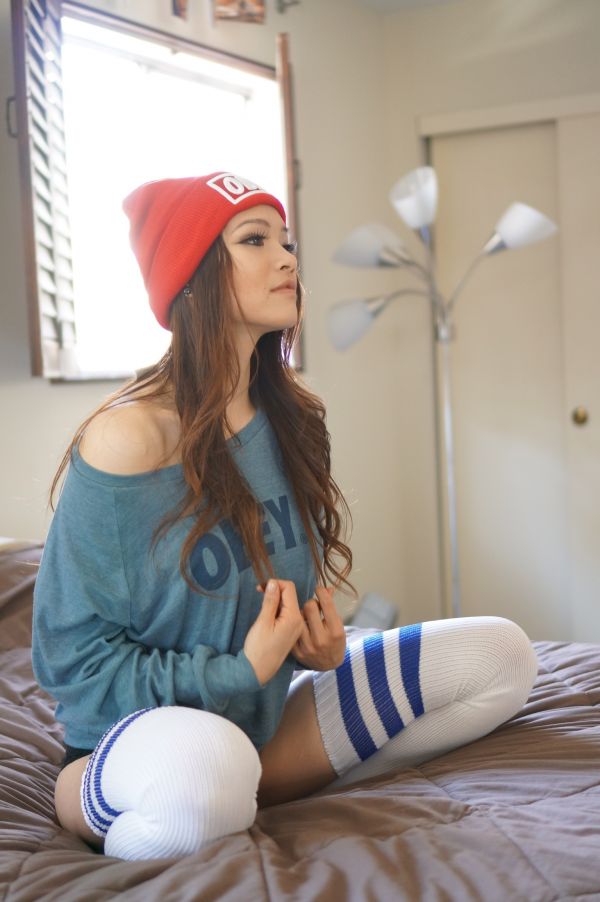 Where (restaurants) do you like to eat? What do you order? Why?
I love Tonkotsu Ramen from Foo Foo Tei in Hacienda Heights because their broth is so yummy or Sashimi Salad from Kokoro Sushi.
What do you do in your spare time?
I exercise or, I was a former Water polo athlete and swimmer, so I do that.
How do you keep in such excellent shape? Explain your daily/exercise routine.
Every other day I do twist crunches and weighted lunges, sometimes cardio, like running.
Are you big on first impressions? What do you first notice on a man?
Yes, I notice his humor and how he reacts to certain situations.
What's on your travel itinerary? Are you planning to go to any events in the future and/or vacation with your family, friends or 'significant other'?
I really want to go to Japan, Hawaii, France, China, Korea, and lots of other places in Asia.
How would you like your boyfriend to propose to you?
Hopefully it's creative and romantic.
Marriage song? What song would you like played on your wedding night? Why?
So cliché, but Bruno Mars' "Marry You."
What else can you tell us about yourself?
I have a Lexus IS250 in Starfire Pearl with 18" black Advan Wheels, pink calipers, pink work lugnuts and matching valve stems, FSport springs, front splitters, Tanabe Medalian touring exhaust, HID headlights, pink fog lights, and white interior trim and pink pedals.
Any shout-outs or last words?
I love Cherry Blossoms!