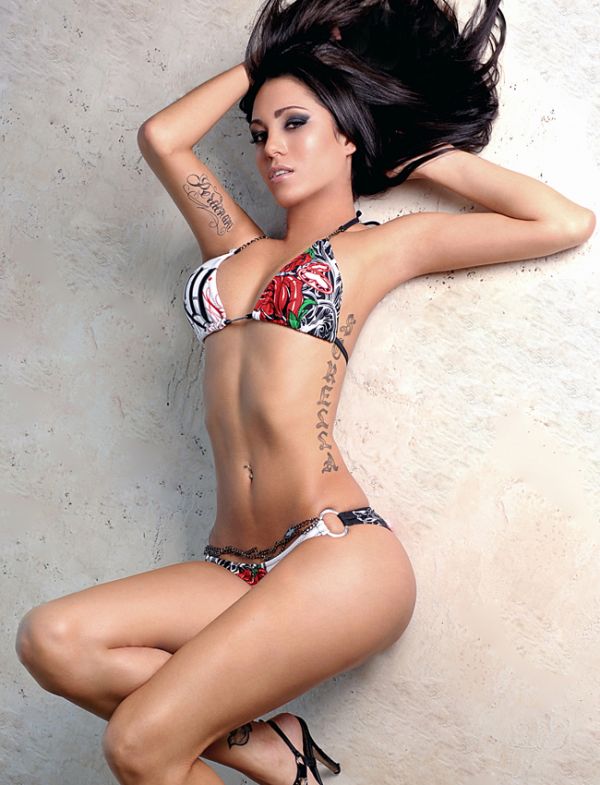 The Essentails
Name: Laura Elisa
Location: Miami, FL., USA
Birthday: November 19th

Height: 5'5"
Weight (lbs): 112
Measurements: 32B-24-27
Ethnicity/Nationality: Brazilian & Italian
Where are you from? And, are you currently living there? If not, where are you currently living?
Born, raised and currently living in South Florida.
Does your personality match your Zodiac sign? Describe.
100%, the strengths & the weaknesses. Scorpio's are very independent, powerful, stubborn, sociable, loving, humorous, sexy, unyielding and misunderstood...I would say I am just that.
What would you say are your strengths as a model?
In my opinion, my strength as a model is the unique, individuality I represent with my tattoos and personality through my photos. As a model it's not always about just looking pretty with your hair & makeup done. For me, I find it harder to feel sexy in front of a camera than most models would feel. I've always been that way because I grew up a big tomboy. Through the years I've been told I'm dominant with the camera, which is true, but it's how I show my image/personality through my photos to portray my appearance as a unique model.
What is your best beauty secret?
Moisturize every day and never fall asleep with makeup on, unless you want to age 10 times faster than normal.
Where can we see you?
Hmm, where do I start? I took a two year break from modeling, but have been in the industry for many years. Although my features are from a few years ago, I'm published in magazines nationally and internationally. To name a few: Inked Magazine Inked Girls, Rides Magazine Donk, FRONT Magazine (UK mag) and of course, PASMAG. I am also in music videos, done a few commercials, and appearances at numerous events throughout the US and overseas.
What are your future plans (long term goals)?
I have a couple long term goals. Modeling is certainly a hobby. As much as I am driven, passionate & enjoy the beauty of it, I don't want my career to solely be about modeling. I love to write and I am very good at it (I used to write for an online men's magazine) so in the future I hope to be writing professionally somewhere in the journalism world.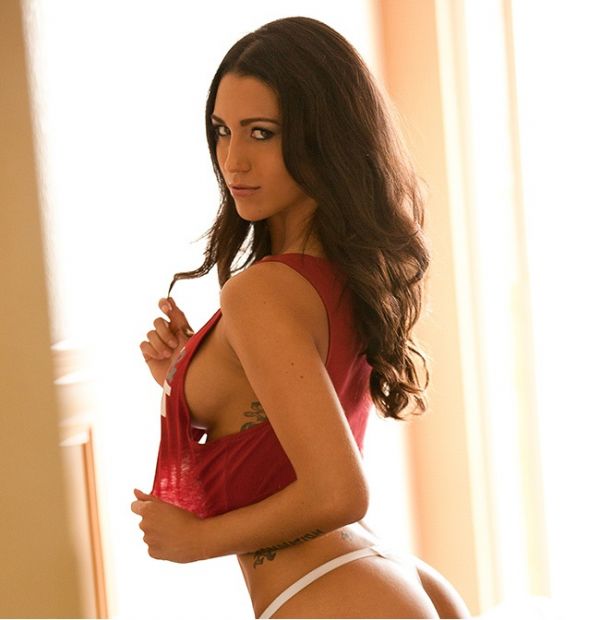 Do you drink? If so, what do you drink? If not, why do you not drink?
Well, I am not big into the party scene or a go-out-all-the-time drinker. I am more of a homebody. But if you know me, you know when I do go out, my drink of choice is always Hennessy.
What is the best present you received? What is the best present you gave?
I've received many great presents in my life. I think the greatest would be from my father, the Gucci link chain I've worn around my neck every day for the past 12 years.
Where (restaurants) do you like to eat? What do you order? Why?
I'm an Italian and Mexican food junkie. Well, I'm really an all kinds of food junkie except seafood. I'm also a big fan of red meat; love me a fat juicy steak or cheeseburger.
What do you do in your spare time?
In my spare time I like to work; really, I'm a very active person (I hardly watch TV). I do a lot of shopping, going to the beach, tanning, listening to music, hanging out with friends, eating out, all that and then some...
How do you keep in such excellent shape? Explain your daily/exercise routine.
Honestly, I don't really work out. I was a gymnast for eight years which has helped keep my figure and metabolism fast as I get older. I also drink A LOT of water. I don't diet but for years I've stayed away from soda, beer or drinks heavy on sugar. I plan on dedicating myself to a workout routine fairly soon though, I could use some good muscle.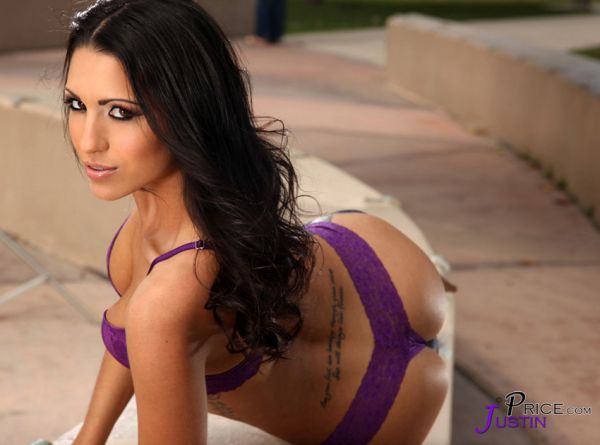 Are you big on first impressions? What do you first notice on a man?
I am big on first impressions; I'm an intuitive woman so I tend to judge by first impressions. A genuine, confident, humble personality on a handsome man with a sense of humor has me listening.
What's on your travel itinerary? Are you planning to go to any events in the future and/or vacation with your family, friends or 'significant other'?
Los Angeles is first up on my itinerary, it's actually on my moving itinerary, really. I do plan on attending many events again now that I am back from my modeling hiatus after two years. Any traveling that I do will mainly be for work. California and New York are at the top of my list.
How would you like your boyfriend to propose to you?
I don't think about these things so unfortunately I can't give you an answer; whoever does propose I just hope it surprises me.
What else can you tell us about yourself?
Well to sum me up, I am a strong, independent, outgoing woman. I grew up differently than most with a family unlike the norm and a female mindset out of the ordinary. For 2 years, I've battled a health disease that has yet to be diagnosed. I've kept my head up, prayed and tried to stay positive and it has got me where I am today. I'm confident and I hope to pursue my dreams as a writer and a model with the comfort and faith of my friends, fans and family.
Any shout-outs or last words?
Thank you for reading!