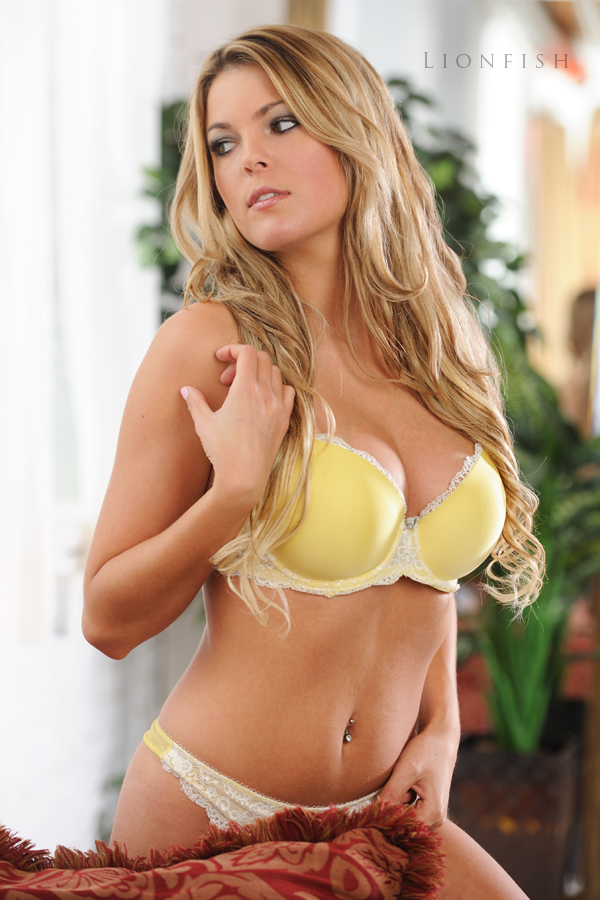 The Essentials
Name: Abby Parece
Location: Providence, RI., USA
"Like" Abby on Facebook
Birthday: May 5th
Height: 5'3
Weight (lbs.): 112
Measurements: 34C-27-36
Ethnicity/Nationality: Caucasian
Experience:
Easy Rider Magazine - featured model
V- Twin Magazine - featured model
Starwearus swimwear - website and catalog model
Rude Magazine - featured model
Hustler - Girl of Facebook – featured model
Ryze Up online magazine - featured model
The Interview
Where are you from? And, are you currently living there? If not, where are you currently living?
I'm from Bristol, Rhode Island and I'm currently residing here.
Does your personality match your Zodiac sign? Describe.
I'm a Taurus and it sometimes matches me. I'm not lazy like most Taureans are known for, but I am as stubborn as a bull. I'm a very loyal, compassionate person who wears her heart on her sleeve and I'm known for being brutally honest
What would you say are your strengths as a model?
My smile and my breasts.
What is your best beauty secret?
Best beauty secret would have to be baby powder. Sounds strange, but because of my blonde hair, I get dark roots sometimes in between coloring my hair and I will use baby powder at the roots of my hair to cover the dark and have it blend nicely with the blonde hair.
Where can we see you?
You have probably seen me in Easy Rider and V- Twin Magazine.
What are your future plans (long term goals)?
My future goal is to become a home owner and stop renting houses. A career goal of mine is to become a Playboy Playmate and FHM model.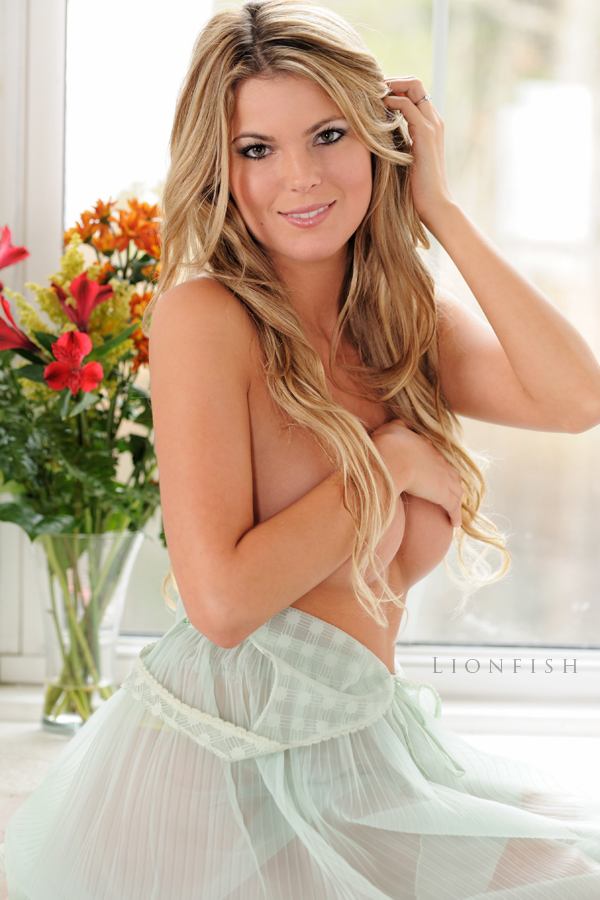 Do you drink? If so, what do you drink? If not, why do you not drink?
I do drink; I drink beer. I'm not a fan of fruity drinks for the most part. I like IPA beers.
What is the best present you received? What is the best present you gave?
The best present I've received has to be a diamond ring I got one Christmas from an ex-boyfriend. It was very thoughtful the way he gave it to me and selfless. The best present I gave was tickets to a Patriots game.
Where (restaurants) do you like to eat? What do you order? Why?
I love to eat at Chili's. I always order Queso dip and chips with either ribs or a burger.
What do you do in your spare time?
In my spare time I like to go for long walks and hang out at the local shake shop. It's relaxing and a nice place to go to unwind.
How do you keep in such excellent shape? Explain your daily/exercise routine.
I try for the most part to watch what I eat. I do a lot of crunches and some cardio on the Exersaucer.
Are you big on first impressions? What do you first notice on a man?
Yes I'm big on first impressions because I'm very good at being able to tell what a person is all about pretty much right away. On a guy I notice his whole dampener right away.
What's on your travel itinerary? Are you planning to go to any events in the future and/or vacation with your family, friends or 'significant other'?
I actually am planning a trip to Cali. I've never been and want to check out the beaches and Disney Land of course.
How would you like your boyfriend to propose to you?
I'd like him to propose doing something that's so thoughtful yet simple; nothing extravagant. Maybe like a less cheesy version of a fortune cookie asking, "Will you marry me?"
Marriage song? What song would you like played on your wedding night? Why?
KC and Jo Jo - All my Life. I picked this because it's a classic old school song I fell in love with when I was young. Perfect wedding song, by far.
What else can you tell us about yourself?
I not only model, I'm a mother of two beautiful boys. They keep me going and I'm always on my toes. I always wanted to one day start a charity for children that live in poverty and help them with anything from education to food/housing. I have a soft spot for kids and this is something I'd like to do that's much more than myself.
Any shout-outs or last words?
I'd like to give a shout out to all my fans for all the support they have given me and to my beautiful Aunt Rita and cousin, Nicole. They are always there for me and 100% supportive. Love you all.