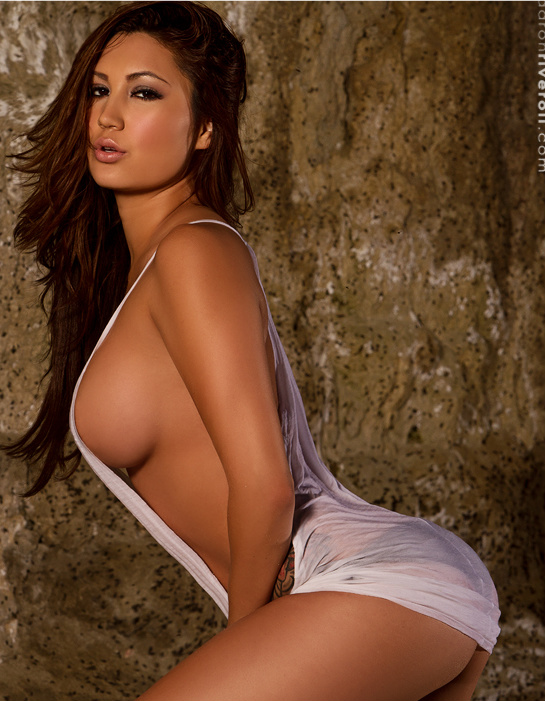 The Essentials
Name: Tanya Love
Birthday: February 20th

Location: San Diego, CA
Zodiac Sign: Pisces
Height: 5'8
Weight: 140
Measurements: 34D-27-34
Ethnicity: Mother: Mexican, Father: Costa Rican
Turn-ons: I love men that have there stuff together; work,car own place. A man with good hygiene, good taste in music, romantic and smart.
Turn-offs: Poor hygiene, not very smart and doesn't have goals in life.
Pet Peeves: People that chew w there mouth open.
The Interview
Is "Tanya Love" your real name or model name?
Tanya is real.

Where are you from? And, are you currently living there? If not, where are you currently living?
I'm from San Diego, California and yes, I am currently leaving there.

Does your personality match your Zodiac sign? Describe.
Yeah, kind of, but I like Scorpios, they're feisty.
How long have you been modeling?
For a little over 2 years.
What would you say are your strengths as a model? (ex. body, eyes, smile, certain poses and emotions...)
My personality because I always have good strength. I just go with the flow and my smile, poses, looks; everyone always thinks I'm filipino or asian, and I like that.
Do you have any birthmarks, scars or tattoos? Please state "what", "where", "how noticable?"
I have a tattoo of a hibiscus flower on my left hip with stars around it, which means happiness.
Describe yourself in 3 words or statements.
Pretty f**king awesome!!! Seriously, loyal, fun and motivate.
What is your best beauty secret?
I don't really know of any, haha.
What do you look for in a guy? What would he have to do to get your attention and to keep you interested?
I like guys that can make me laugh. If he can make me laugh then he already has my attention.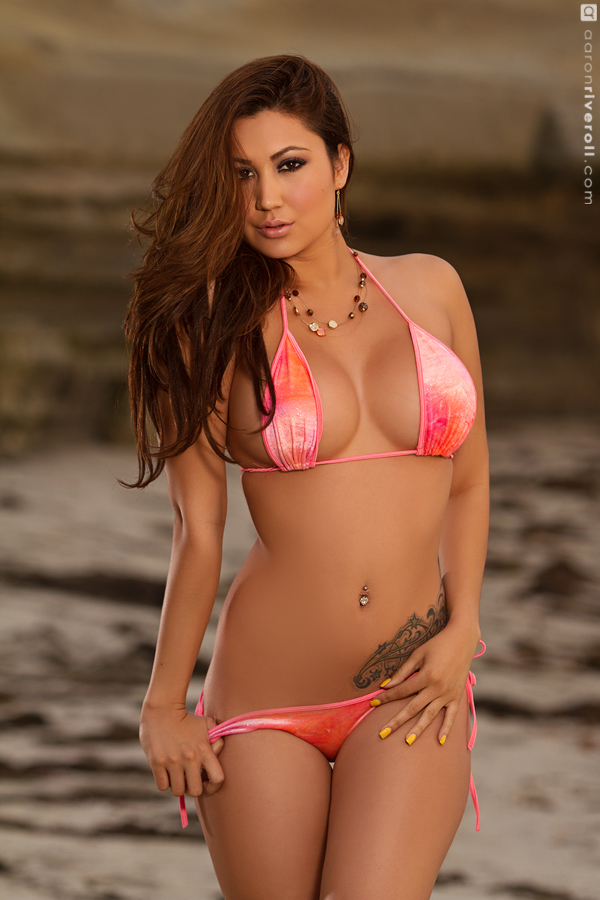 What gets you in the mood? What are some of your turn-ons?
Wine and good music always gets me in the mood.
How do you feel about pick-up lines? What was the best line that was used on you? Did it work?
I think they're cute, guys are kind of slow so if he comes up to me with a pick up line for sure he will have me laughing. Funniest pick up line someone told me was "Do you wash your pants with windex , because i can see myself in your pants"
So what is the weirdest thing that has ever happened to you on a date? How did the rest of the night go?
Weirdest thing was one time the guy I was on a date with grabbed some other girl's ass in front of me. So I excused myself from that date.
On a scale of 1 to 10, how wild are you in the bedroom?
Duhh, a 10, just kidding I'm a virgin.
What do you wear to bed?
Why Channel # 5 of course :D
What item of clothing or accessory makes you feel the sexiest?
Heels always make me feel sexy, they make my legs look long and sexy and they give my booty a nice lift haha.
Have you posed in the nude? If so, how did it make you feel?
Yes I have, but none of the pictures were published. I like being naked but I don't know about the whole world looking at my goodies.
Where can we see you? (ex. shows, tv, magazines, etc)
I've been in a couple of magazines: Super Street, Super Street Bike, Lowrider, Lowrider Girls and Black Menz magazine. I'm not really into doing television or music videos right now.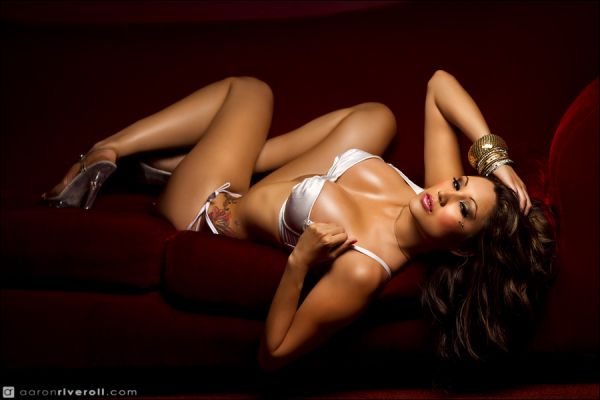 What is your dream car? What modifications/upgrades would you make, and why?
My dream car is the batmobile, but in purple, haha.
Do you have many traffic violations? Any stories you'd like to share with us?
Yeah, I actually have like three right now. All bad, but im taking care of them :)
With any 'spotlight' type of job, you are looked upon as a role model. What advice would you give out to aspiring models?
Never give up no matter how many times someone turns you down. If you really want something, work hard and you'll noting, getting there comes easy.
Words to live by?
Love conquers all.
Any shout-outs or last words?
Thanks for giving me a chance and keep supporting me, I promise you won't be disappointed :)