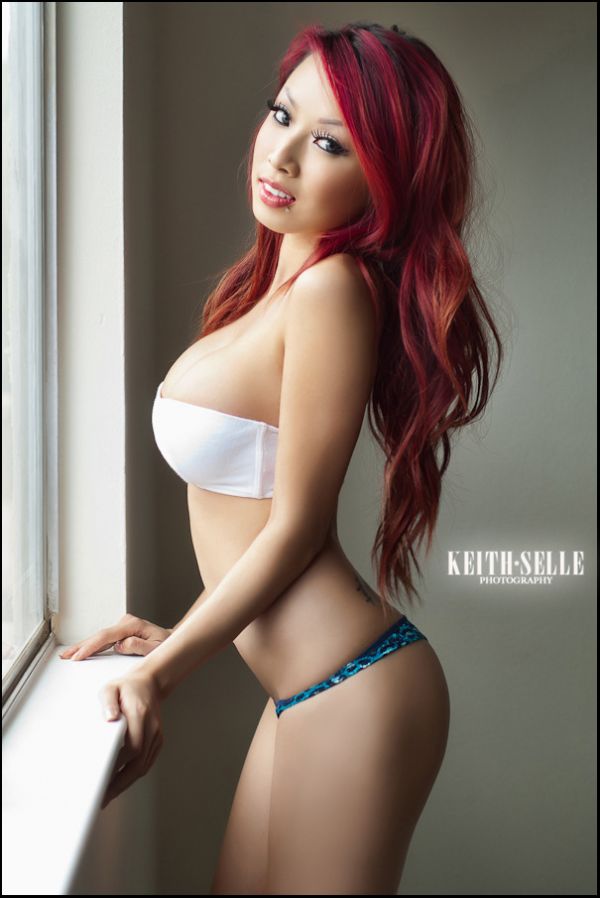 Name: Jenn Q
City: San Jose, CA., USA
Birthday: January 29th
Height: 5'1
Weight (lbs): 100
Measurements: 34C-24-31
Ethnicity/Nationality: Vietnamese/Chinese
Experience:
PROMOTIONAL:
Formula Drift - NOS Umbrella Girl
Wekfest - Toniclive.com booth
Blox - 1320 Performance X LK Photo
Mid-Summer Ride
Wekfest 2012
HIN LA - Model Lounge
Wekfeast
BLOX - Fremont, CA.
SF AUTO SALON
HOST:
Host: "The Carnival" 11.20.10 NV, SF, CA
Host: "Models & Bottles" 2.20.11 Horizon, San Francisco, CA
Host: "Summer Reign" 5.27.2011 NV, SF, CA
MUSIC VIDS:
Loverance - "Up"
Bao Le - "Mercy Remix"
Other Promotional:
Super street Cover – Nov. 2012
Fkn Famous Mag Feature – Mar. 2011
HWC Clothing - June 2011
Elusive Clothing - 2012
Where are you from? And, are you currently living there? If not, where are you currently living?
I am from Vietnam. Born and raised until I was three. I am currently living in San Jose, CA.
Does your personality match your Zodiac sign? Describe.
Aquarius' are said to be independent, loyal, friendly, inventive and original and I believe I have those traits.
I am independent because I build my portfolio, to what I am capable of doing, and I never depended on anyone to be at the stage I am now, but I do have people who have helped!
Loyalty is very important in my personal life and modeling. You have to be able to have people trust you, and it all starts with proving that you're loyal.
Friendly; I am! I always reply to my fans, and supporters! I stay humble, and believe I wouldn't be where I am without the people in my life.
Being inventive and original is my main goal. I feel like you need to set a specific style and call it your own. If you can do that you can start on becoming an original, and being inventive is super important in modeling because you wouldn't want to look like everyone else, you want to be able to stand out and be distinguishable!
What would you say are your strengths as a model?
I love to network and meet new people and help people and get that help back! Support for support. And I'm actually a really genuine, friendly person as well, so there's no need to hesitate approaching me.
What is your best beauty secret?
My secret would have to be makeup! Haha, I'm just kidding, I'm still me in bare face, hehe. But my secret would actually be that I Don't drink or smoke. That can affect your skin, and liver.
Where can we see you?
You can see me in music videos, Super Street magazine, November 2012! Also online at my sites, and YouTube! AND shows! I hope to expand into different parts of North America, then later internationally.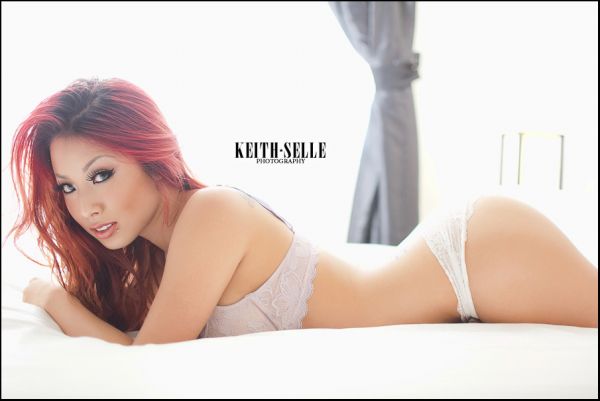 What are your future plans (long term goals)?
Become a pharmacist! That's my personal life goal, but with modeling, I want to grace the covers of magazines, influence young girls to be humble and have stamina. I also want to travel and meet people from all over the world!
Do you drink? If so, what do you drink? If not, why do you not drink?
I use to drink, who doesn't right? BUT, I no longer drink. Drinking can make you feel good at the moment, but the aftermath, is what I hate the most! No more alcohol for me.
What is the best present you received? What is the best present you gave?
The best present I've received is the love and support I am receiving and continue and hopefully to receive in the future!
Where (restaurants) do you like to eat? What do you order? Why?
I love Thai food, and Sushi! Thai food would have to be pad sew, and sushi, anything with cream cheese.
What do you do on your spare time?
I like to read! I'm a nerd, I know, but it's super peaceful!
How do you keep in such excellent shape? Explain your daily/exercise routine.
Haha, I have no secrets. It's so bad, but I eat and eat and eat anything at any time, but don't drink soda! I should probably go sign up for a gym pass ASAP.
Are you big on first impressions? What do you first notice on a man?
Yes I am. The way a man carries himself will define how he is later on. I first notice their smile, if you can make me smile, that's brownie points!
What's on your travel itinerary? Are you planning to go to any events in the future and/or vacation with your family, friends or 'significant other'?
Wekfest Hawaii, I hope; any events in SoCal because I am trying to expand down there. I also would love to go to the Bahamas, oh what a dreamy place!
How would you like your boyfriend to propose to you?
Haha! I think surprises are the best, but definitely somewhere tropical and romantic and Warm!
Marriage song? What song would you like played on your wedding night? Why?
"Back at One," by Brian McKnight. Who doesn't love this song, right? I feel like the lyrics express how you would feel being with the love of your life on your special night.
What else can you tell us about yourself?
I am an only child, too nice sometimes, but definitely humble. I hope everyone can see past the image, and know me for who I really am. It's hard to get close to me, but I love the ones that are close already!
Any shout-outs or last words?
Shout outs to all my fans, supporters, and everyone else! Without you guys I wouldn't be able to be where I am, and continue to do what I do, without the response. I love everyone that have helped me and continue to be a part of my journey! Thank you all!