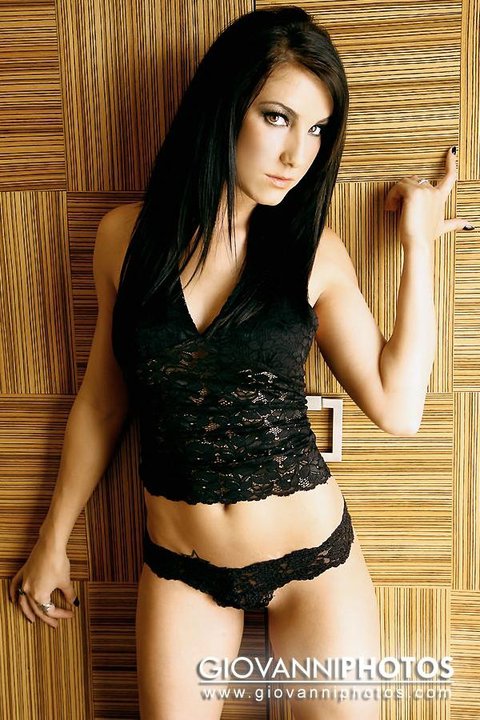 The Essentials

Theresa Larson
Birthday: July 7th
Height: 5'4
Weight (lbs): 112
Measurements: 32D-26-32
Ethnicity/Nationality: Caucasion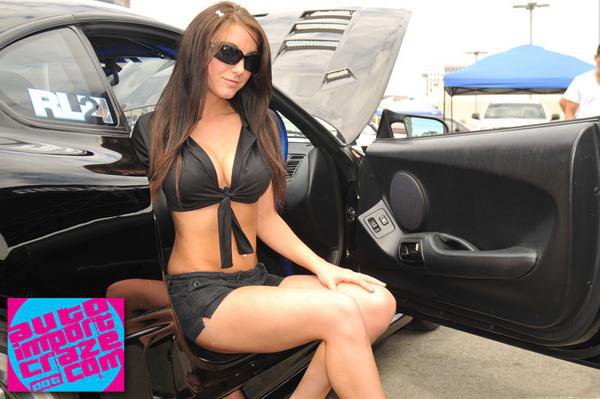 Experience:
SpoComUsa 2009-Auto Import Craze
Fort Irwin Marine Base-Monster Energy Promo
Nisei Car Show-Auto Import Craze, Aug. 2009
Formula Drift Irwindale-Auto Import Craze, Oct. 2009
Playboy Radio-Good Morning Show-guest appearance, Dec. 2009
Formula Drift Long Beach-Auto Import Craze Apr. 2010
Eartheart Collective working with Kurrupt & Daz Dillanger, Jul. 2010
SpoCom Usa Long Beach, Jul. 2010
420 HempCon-L.A Convention Center, Apr. 2011
Long Beach Pretty Woman Contest winner for Mar. 2011
2011 Long Beach Grand Prix-Swisher Racing Model
SpoCom USA-Anaheim, 2011
Motion Auto Show-Long Beach, 2011
Metal Mulisha Maiden of the month for Mar. 2012
Test shoot for Metal Mulisha, 2012
Motion Auto Show, May 2012
SpoCom Car Show, Aug. 2012
PlayBoy "Rock the Mansion Event, Aug. 2012
The Interview

Where are you from? And, are you currently living there? If not, where are you currently living?
I'm from Long Beach, CA. and I'm still currently living there.
Does your personality match your Zodiac sign? Describe.
Yes it does! I'm very kind and warm hearted, and I have this need to "nurture" people I care about. I can also be emotional though, I have a strong yet sensitive heart.
What would you say are your strengths as a model?
My boobs and my eyes, I love my real boobs!
What is your best beauty secret?
Victoria Secret "Beach Sexy" bronzing airbrush spray! I love that stuff. It's perfect for practicing safe sunless tanning!!
Where can we see you?
I'm mostly at SpoCom and Motion in LA/OC area every year at the Code AIC booth.
What are your future plans (long term goals)?
To be a cover model! Also, to work with NOS, Monster, Rockstar, etc.
Do you drink? If so, what do you drink? If not, why do you not drink?
Of course! I'll drink pretty much anything as long as I have a chaser or it's mixed with something good. I'm not too fond of martinis and little girly drinks though. I'd rather have a shot of whisky! :P
What is the best present you received? What is the best present you gave?
Probably when I got my car after I passed my driving test, I was so happy! The best present I gave was a ticket for my boyfriend's favorite band, his friends were going and he couldn't afford the ticket, so I surprised him with one and he was so stoked!
Where (restaurants) do you like to eat? What do you order? Why?
Buffalo Wild Wings is one of my favorites! I always order the Mango Habanero and Asian Zing boneless wings. So yummy! I also love any sushi places; lobster rolls are one of the best!
What do you do on your spare time?
Eat; just kidding, kind of. I mostly spend it hanging out with my boyfriend. We always find adventures to go on.
How do you keep in such excellent shape? Explain your daily/exercise routine.
My daily exercise routine? I dont have one, haha. I go to the gym probably once a month, if that. I try to stay away from pizza and stuff, but I still eat horrible fast food .I love veggies though, so maybe that is what's keeping me in some kind of shape!
Are you big on first impressions? What do you first notice on a man?
Yeah, I am at a certain point, I notice first how he carries himself and how presentable he is.
What's on your travel itinerary? Are you planning to go to any events in the future and/or vacation with your family, friends or 'significant other'?
I love to travel when I can. I like to call Vegas my second home. I've been there so many times since I've turned 21, two years ago.
How would you like your boyfriend to propose to you?
Haha, aw, I don't know. Something sweet and very unexpected, of course.
Marriage song? What song would you like played on your wedding night? Why?
There are so many songs I've heard that give me an idea, but I can't pick just one, haha.
Any shout-outs or last words?
My boyfriend Robert, he's been there for me since day one and supports me like no other. And to Edwin Villanueva for helping me get into the scene and for all his help.