28 May 2012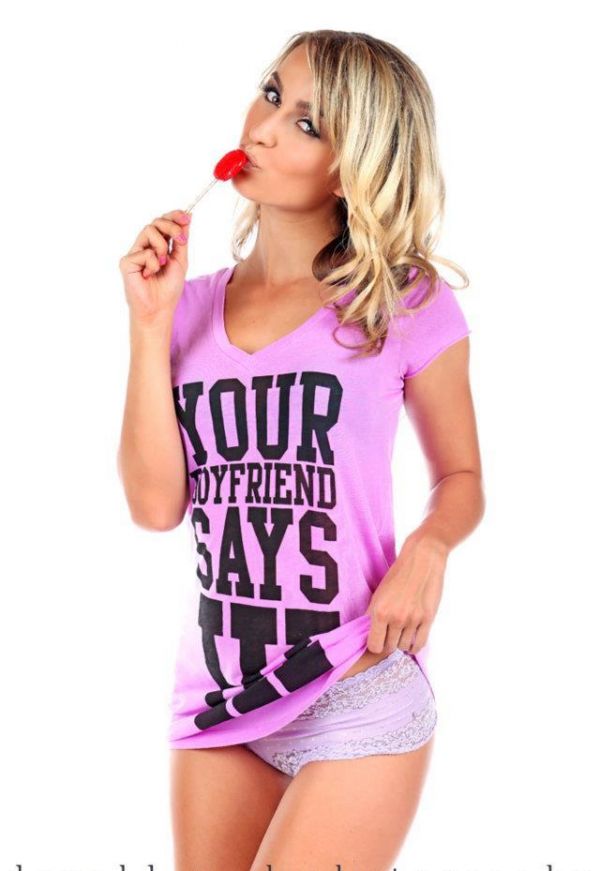 The Essentials
Name (First/Last): Adrianna Czyzewski
Birthday: June 28th
Location: Chicago, IL
Zodiac Sign: Cancer
Height: 5'7
Weight: 120 pounds
Measurements: 32C-25-25
Ethnicity (Mother/Father): Polish
Turn-ons: Great perfume, great style, nice smile, confidence.
Turn-offs: Bad breath, shyness, cockiness.
Pet Peeves: Slow drivers.
PASNATION Username: adriannaczyzewski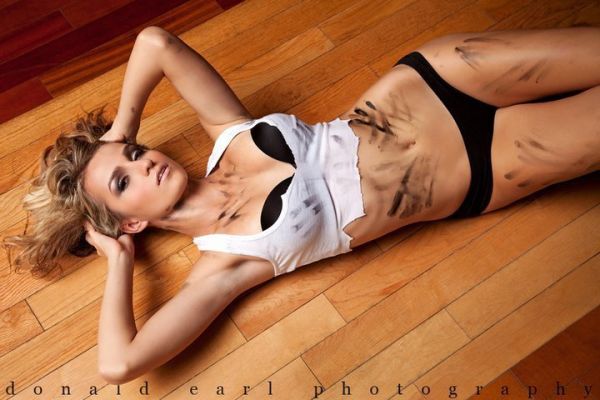 The Interview
Is "Name" your real name or model name?
Yes.

What were you like growing up?
Super outgoing, had lots of friends, always life of the party.
Does your personality match your Zodiac sign? Describe.
Yes I am loving, moody, protective, easily persuaded. I always help out others whenever they need me. Unfortunately I am moody just like other cancers, but then who isn't? Thankfully I am easily persuaded, because if it was not for that, my friends and family wouldn't have made me start modeling otherwise.
How long have you been modeling?
Two years.
What would you say are your strengths as a model?
Confidence, Knowledge of my body which makes me pose naturally without trying, and my eyes which I love!
Do you have any birthmarks, scars or tattoos? Please state "what", "where", "how noticeable?"
None.
Describe yourself in 3 words or statements.
Bubbly, loving, ambitious
What is your best beauty secret?
My skin. I always get asked what I do to my face to keep pimples away, my answer is literally nothing I wash it with water. My mom has the exact same flawless skin, so I get it from her :D
What do you look for in a guy? What would he have to do to get your attention and to keep you interested?
Manners and being himself. Eye contact is what grabs my attention, if you are not looking at me when speaking, you lost me.
What gets you in the mood?
Music and gorgeous weather.
How do you feel about pick-up lines? What was the best line that was used on you? Did it work?
They are so lame; "If you were a new hamburger at McDonald's, you would be McGorgeous." Did it work? What do you think?
What's the weirdest thing that has ever happened to you on a date? How did the rest of the night go?
My dates are pretty flawless :)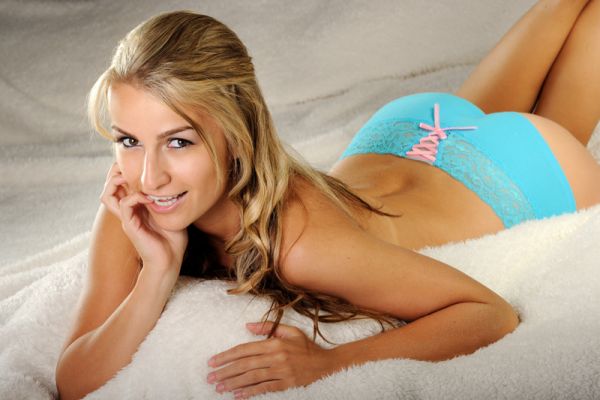 On a scale of 1 to 10, how wild are you in the bedroom?
Oh god, I think I am keeping this one to myself :D
What do you wear to bed?
Shorts and a tank top.
What item of clothing or accessory makes you feel the sexiest?
Tall heels, you feel so much more confident when you have them on.
Have you posed in the nude? If so, how did it make you feel?
Nope.
Where can we see you? (Ex. shows, TV, magazines, etc)
As of now, LA TAN billboard on 290, Chicago's Bridal Magazine, Gearhead News Magazine, Hick Stuff clothing, Jenny B clothing. Pretty much most of the events that are going on in Chicago because promotional modeling is my fulltime job.
What is your dream car? What modifications/upgrades would you make, and why?
Lamborghini Aventador it would need to be blue or black!
Do you have many traffic violations? Any stories you'd like to share with us?

I got away with few :)
With any 'spotlight' type of job, you are looked upon as a role model. What advice would you give out to aspiring models?

Always, always believe in yourself! Don't ever let anybody let you down or talk down to you. You know yourself what you are capable of, and as long as you believe in yourself, sky is the limit.

Words to live by?

Listen, smile, agree, and then do whatever the f*** you were gonna do anyway - Robert Downey Jr. Love the guy!

Any shout-outs or last words?
I cannot thank everybody who've supported me enough. You are my everything, if was not for you, I wouldn't be here doing what I love. I promise to keep surprising you with more appearances and events! XoXo!