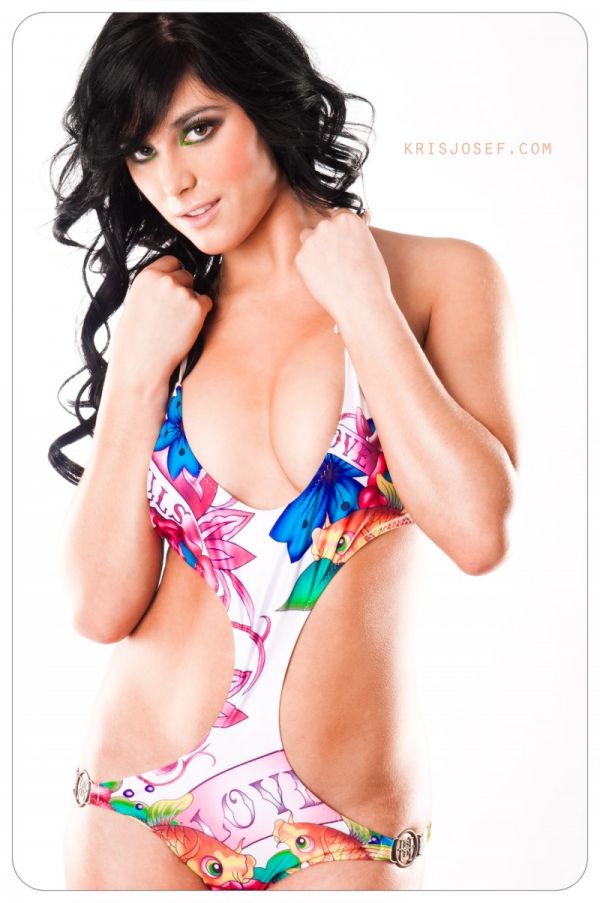 The Essentials
Name (First/Last): Dajana Kay
Birthday: September, 11th

Location (City, State/Province): Toronto, ON
Zodiac Sign: Virgo
Height: 5'9"
Weight: 135lbs
Measurements: 34C-28-39
Ethnicity: Yugoslavian
Turn-ons: Intelligence, wit, humor.
Turn-offs: Arrogance, ignorance, stupidity.
Pet Peeves: Stupid people.
Website: www.modelmayhem.com/dajana
Facebook: Dajana Kay
The Interview
Is "Name" your real name or model name?
Model name.
What were you like growing up?
Very shy and introverted. I was a total bookworm, but also a total shit-disturber if anyone stepped on my toes.
Does your personality match your Zodiac sign? Describe.
In so many ways, yes. In other ways, no. I am very level-headed, patient (at times!) and have a very nurturing side.
How long have you been modeling?
About three years.
What would you say are your strengths as a model? (Ex. body, eyes, smile, certain poses and emotions...)
I think that I have a very infectious smile and that I know my poses – I'm not afraid to get creative.
Do you have any birthmarks, scars or tattoos? Please state "what", "where", "how noticeable?"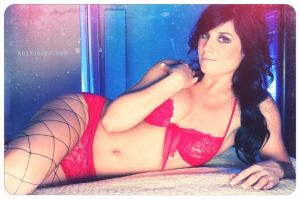 Plenty of scars, I was a total tomboy and still am. Too many too share but not really noticeable ones.
Describe yourself in 3 words or statements.
Clever, witty, kind.
What is your best beauty secret?
I try to exfoliate twice daily.
What do you look for in a guy? What would he have to do to get your attention and to keep you interested?
He has to be on the same intellectual level and be interested in more than what people see in the pictures.
What gets you in the mood?
My secret. ;)
How do you feel about pick-up lines? What was the best line that was used on you? Did it work?
They're entertaining. I prefer blunt honesty. A sincere compliment goes a long way, I'm usually happy to take control from there.
What's the weirdest thing that has ever happened to you on a date? How did the rest of the night go?
Nothing odd so far.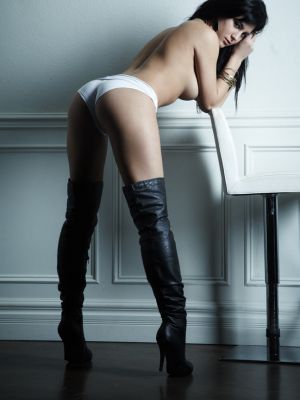 On a scale of 1 to 10, how wild are you in the bedroom?
Depends on the night…
What do you wear to bed?
Again, depends on the night. ;)
What item of clothing or accessory makes you feel the sexiest?
Every woman feels sexy in lingerie.
Have you posed in the nude? If so, how did it make you feel?
No.
Where can we see you? (Ex. shows, TV, magazines, etc)
Hopefully on the cover of PASmag soon! ;)
What is your dream car? What modifications/upgrades would you make, and why?
Now, the Lexus LF-LC, but there is a waitlist.
Do you have many traffic violations? Any stories you'd like to share with us?
Yes, and no. All those stories were part of a dark time of my life.
With any 'spotlight' type of job, you are looked upon as a role model. What advice would you give out to aspiring models?
Bust your ass, all the time, you never know who might be watching. And watch your mouth because people talk.
Words to live by?
Be kind.
Any shout-outs or last words?
I'm always thankful to those who have helped me along the way.