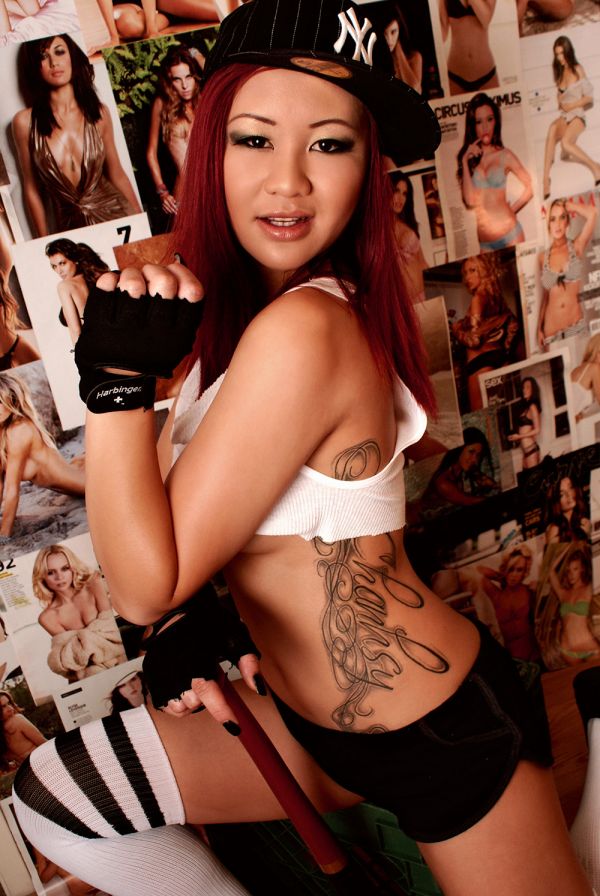 The Essentials
Name (First/Last): Aja Chachanhsy
Birth date: January 1st, 1987
Location: Los Angeles, CA
Zodiac Sign: Capricorn
Height: 5'5
Weight: 120
Measurements: 34- 24- 35
Ethnicity (Mother/Father): Thai/ Laos
Turn-ons: Blue or green eyes, nice lips, and a BIG….. smile <3
Turn-offs: Yellow teeth, long hair, spitting
Pet Peeves: smokers =p
Website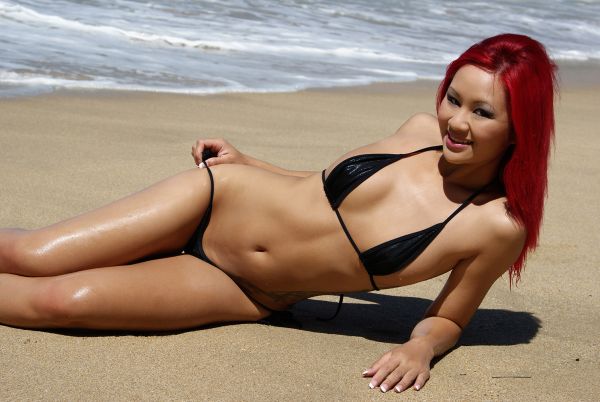 The Interview
Is your "Name" your real name?
Yes, my mom was not too creative. Plus I have it tattooed on me.
Where are you from? And, are you currently living there? If not, where are you currently living?
I'm originally from Richmond, CA. and I am currently in Los Angeles ready to move to LV!
Does your personality match your Zodiac sign? Describe.
I match more of my Chinese zodiac being that I am competitive and unpredictable. The biggest trait is being stubborn. And I'm always ready to protect the ones I love.
How long have you been modeling?
2 years.
What would you say are your strengths as a model? (ex. body, eyes, smile, certain poses and emotions...)
I have a killer smile =) and I'm easy to work with; free spirited and drama free.
Do you have any birthmarks, scars or tattoos? Please state "what", "where", "how noticable?"
I have my last name along my entire left side and stargazer lilies on my right shoulder.
Describe yourself in 3 words or statements.
I'm Freaken Awesome!
What is your best beauty secret?
Lemons, cure for everything toxic in your body.
What do you look for in a guy? What would he have to do to get your attention and to keep you interested?
I look for personality. He has to be laid back and open minded. I have a weird sense of humor so being able to laugh with me will keep me calling.
What gets you in the mood? What are some of your turn-ons?
A nice massage. That calms me down from a long day so I can enjoy a long night.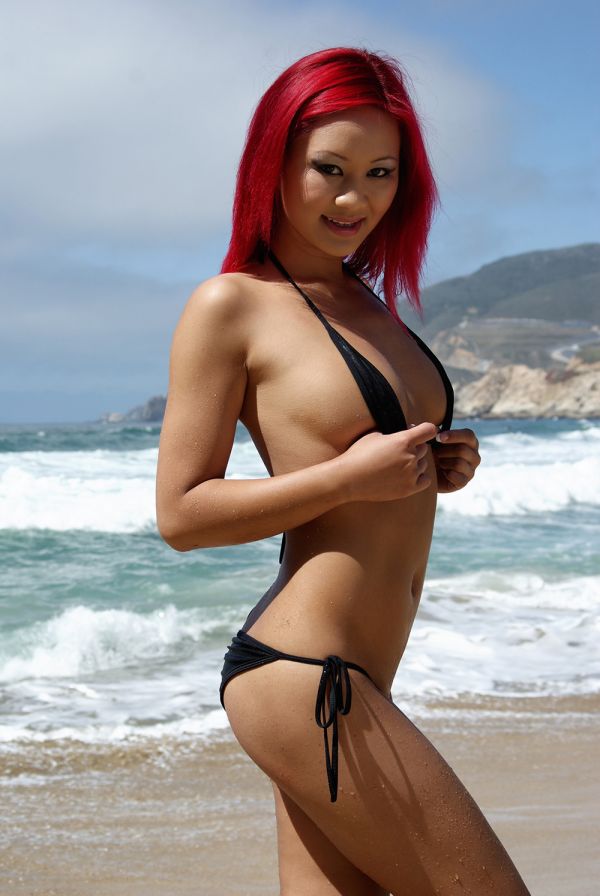 How do you feel about pick-up lines? What was the best line that was used on you? Did it work?
Pick up lines are great. No matter what, it's an ice breaker. The best one was "Hey baby can I take a picture of you? I want to show Santa what I want for Christmas"
So what is the weirdest thing that has ever happened to you on a date? How did the rest of the night go?
It was a blind date that I was force to attend. The guy showed up with a clown wig and big red nose. I was pretty sure the date wouldn't go past appetizers but he told me after the date he is going to be volunteering at a children's hospital! I melted and the date was the best and most creative to this day.
On a scale of 1 to 10, how wild are you in the bedroom?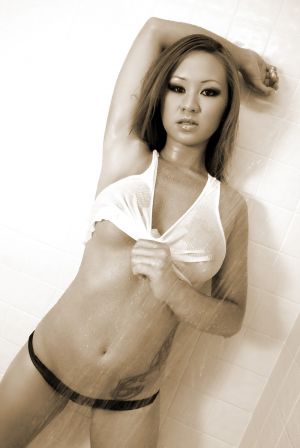 I tip the scale at a 10, omg!
What do you wear to bed?
I love my comfy cotton boyshorts.
What item of clothing or accessory makes you feel the sexiest?
HEELS! That's the only thing that usually stays on ;)
Have you posed in the nude? If so, how did it make you feel?
I'm an adult actress so being in the nude is my preference. It made me feel oh so sexy.
Where can we see you? (ex. shows, tv, magazines, etc)
On my site at www.ajasredcurtain.com and soon on PAS =)
What is your dream car? What modifications/upgrades would you make, and why?
I am in love with the body of the 5th gen Honda Prelude.
Do you have many traffic violations? Any stories you'd like to share with us?
I'm the slow Asian driver that you horn and flip off as you past for driving too slow, so other than parking tickets I'm clean.
With any 'spotlight' type of job, you are looked upon as a role model. What advice would you give out to aspiring models?
It's going to be a long ride, but keep thinking about the destination at the end. The hard work in the beginning will be well worth it.
Words to live by?
The only thing worse than being talked about is not being talked about.
Any shout-outs or last words?
To all my fans- I <3 you! To new fans- Hope to meet you all soon.