Written by pasmag staff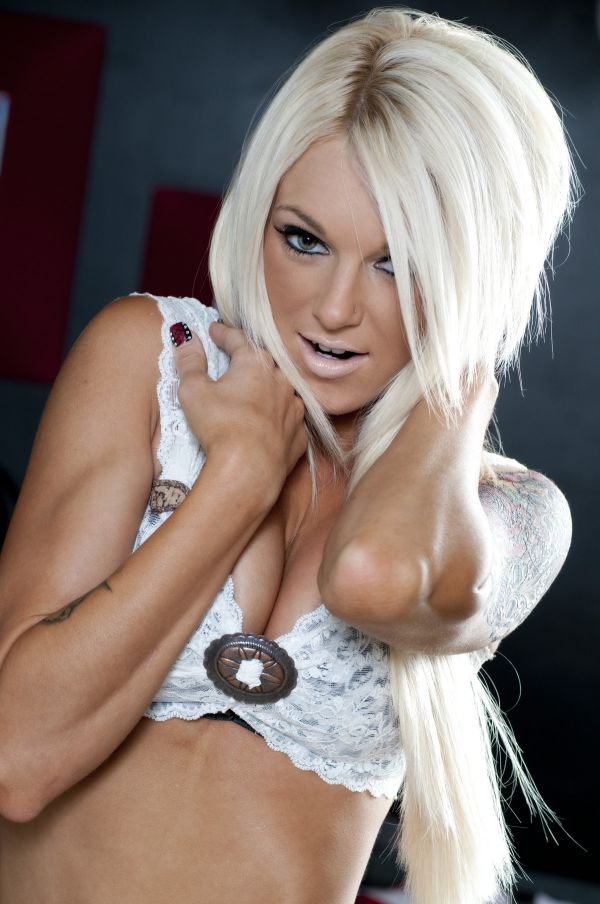 The Essentials
Name (First/Last): Ally Minarchi
Birth date: March 12th
Location (City, State/Province): Daytona Beach, FL
Zodiac Sign: Pisces
Height: 5'3
Weight: 100
Measurements: 32-22-34
Ethnicity (Mother/Father): Caucasian...ITALIAN BABY!
Turn-ons: Tattoos, muscles, smart, caring, and a sense of humor.

Turn-offs: Bad breath, bad attitude/temper, and scrawny.
Pet Peeves: Leaving dishes in the dishwasher over night, people driving in the left lane that are going SLOWER than the speed limit, I'm OCD about certain things.
Is "Name" your real name or model name?
Model name/nickname.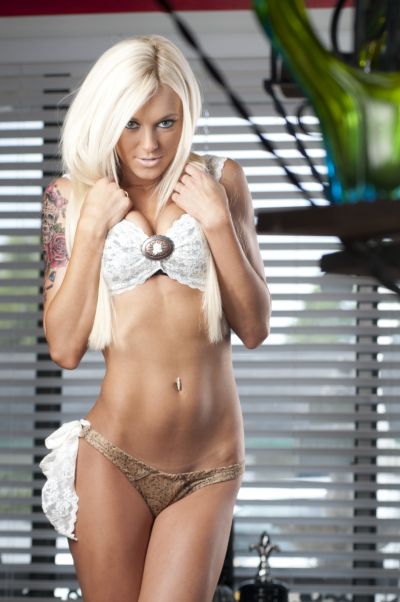 What were you like growing up?
One of a kind ;-)
Does your personality match your Zodiac sign? Describe.
Oh Yes! I'm very ambitious, adventurous, and full of energy!
How long have you been modeling?
Started at the age of 13, stopped for a couple of years due to heavy schooling and other activities and then started again two years ago.
What would you say are your strengths as a model? (Ex. body, eyes, smile, certain poses and emotions...)
Strengths would be my confidence, eyes, and arm muscles ;-)
Do you have any birthmarks, scars or tattoos? Please state "what", "where", "how noticeable?"
I have 7 tattoos. My right forearm, my left arm, top of my right foot, left wist, inner ankle, inner arm and right shoulder. I believe that tattoos are a beautiful form of art and self expression.
Describe yourself in 3 words or statements.
Ambitious, Independent, and Badass.
What is your best beauty secret?
If I told you it wouldn't be a secret anymore?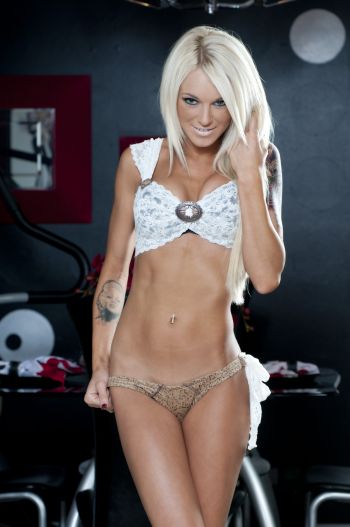 What do you look for in a guy? What would he have to do to get your attention and to keep you interested?
Well, certainly has to be smart and he can get my attention by being funny, he can't look scrawny that's such a turn of.
How do you feel about pick-up lines? What was the best line that was used on you? Did it work?
I think pick up lines are a lame way to pick up girls and if you really fall for them, you must be one gullible person.
What do you wear to bed?
T-shirt and boy shorts.
What item of clothing or accessory makes you feel the sexiest?
Tank top and VS leggings!
Have you posed in the nude? If so, how did it make you feel?
Nah, not my style!
Where can we see you? (Ex. shows, TV, magazines, etc)
Internet and I was in Maxim Issue.
What is your dream car? What modifications/upgrades would you make, and why?
Well, I love my Benz, but I just sat in a ZL1 black on black camaro the other day and it was badass. I would put some sick dubs on it and system and call it a day! I love cars so I could tell you about what kind of cars I dream about having everyday…
Do you have many traffic violations? Any stories you'd like to share with us?
Nope, I'm a goody goody  ;-)
With any 'spotlight' type of job, you are looked upon as a role model. What advice would you give out to aspiring models?
Be who you are and show people you can prove them wrong, because I believe in myself and as long as you push yourself no one can tell you that you CAN'T!
Words to live by?
Ambitious and live everyday as it is your last.
Any shout-outs or last words?
Family, Close Friends, and my Boyfriend, they know who they are!