Written by pasmag staff
The Essentials
Name (First/Last): Sarah Carter
Birth date (mm/dd/yyyy): 07/04/1985
Location (City, State/Province): Eugene, OR
Zodiac Sign: Cancer
Height: 5'4"
Weight: 105lbs
Measurements: 34-26-36
Ethnicity (Mother/Father): Caucasian
Location: Eugene, but Seattle and Las Vegas are my 2nd homes.
Turn-ons: A man with confidence who knows what he wants and goes after it, a nice smile and bright eyes don't hurt. Animal Lover too!
Turn-offs: Arrogance
Pet Peeves: People who are mean to each other and people who are mean to animals. Bad listeners.
Website: http://www.modelmayhem.com/SarahCCarter
Facebook: http://www.facebook.com/MissSarahCCarter
Twitter: http://Twitter.com/SarahCCarter
PASNATION Username (http://pasnation.pasmag.com): MissSarahCarter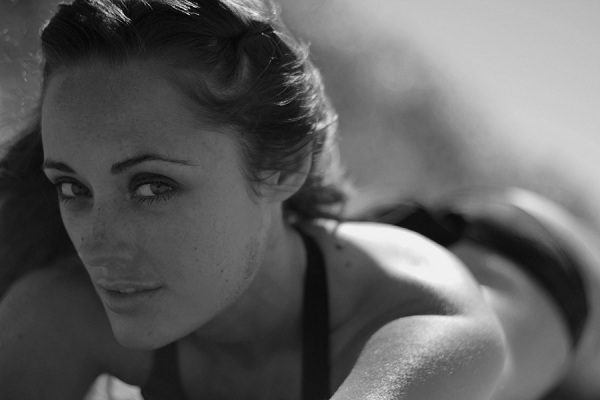 The Interview
Is "Name" your real name or model name?
Real name.

Where are you from? And, are you currently living there? If not, where are you currently living?
I was born in Portland, Oregon, but I currently live in Eugene, Oregon. "Home of the Oregon Ducks!"
Does your personality match your Zodiac sign? Describe.
Yes!! I am truly romantic and a very touchy person. I am also protective of people and things I love which can be a good and bad thing. Cancers crave love and attention, which I can attest to, I'm a fan of all eyes on me.
How long have you been modeling?
Really pursued it since 2011 after becoming recently single. I usually shoot once every week or two weeks. I competed in "Oregons Perfect Model" and made it to the top 5, I have shot for JM Magazine and currently have an artist putting together a gallery showing of paintings. I also shoot for different projects in the North West.
What would you say are your strengths as a model? (ex. body, eyes, smile, certain poses and emotions...)
My eyes and lips always tell a story. I try to convey a feeling and message in every photo. Sometimes it's really emotional and sometimes it's silly and fun. I want people to feel something when they see my pictures.
Do you have any birthmarks, scars or tattoos? Please state "what", "where", "how noticeable?"
I have several birthmarks that are well hidden on my body. I have one on my chest near my shoulder on the right that looks like a kiss mark and one on my right calve that is very light and hard to spot when I'm tanned. I also have a small red one on my back that is also very light and a perfect beauty mark on my face on the right. I have no scars or tattoos.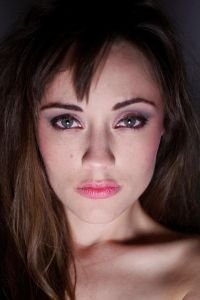 Describe yourself in 3 words or statements.
Sweet. Adored. Adventurous.
What is your best beauty secret?
Dry brushing your skin, it makes the best glow and helps with circulation!
What do you look for in a guy? What would he have to do to get your attention and to keep you interested?
I look for guy who is loving and a caring man. I look for confidence and charisma. To keep me interested he has to be a good listener, pay attention and not take life so seriously.
What gets you in the mood? What are some of your turn-ons?
Sexy music and a beautiful setting accompanied by a hot body will get me in the mood. It's a turn on when a man is genuine and tells me what he wants and needs.
How do you feel about pick-up lines? What was the best line that was used on you? Did it work?
Pick up lines are fun, but won't win me over but it does get my attention. Best pick up line I've heard is: "You must be exhausted because you've been running through my mind all night" Did it work? No, but it got my attention and started a conversation. Making me laugh is always a good thing.
So what is the weirdest thing that has ever happened to you on a date? How did the rest of the night go?
The weirdest thing that has happened to me on a date was being at the coast and the guy I was with ran into his Ex-girlfriend's dad. The dad came over and shook my hand and said, 'hi.' He was really happy and my date was so uncomfortable, like he saw a ghost. Then the Ex's father invited us to have lunch with him and hangout for a bit. We left on our four wheeler and headed off  in a hurry.
On a scale of 1 to 10, how wild are you in the bedroom?
Trick question…. It depends on how turned on I am. I always want to be a 10, I guess it depends on who's in charge. If I'm in charge, it's as close to a 10 as possible, but if he is in charge it's how wild he wants to go, again hoping for some excitement.
What do you wear to bed?
Usually a tank top and panties if I'm home alone. If I'm not alone it's probably nothing.
What item of clothing or accessory makes you feel the sexiest?
A pair of my highest stiletto heels.
Have you posed in the nude? If so, how did it make you feel?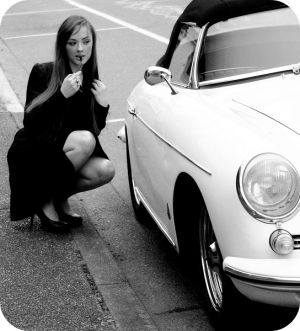 I haven't posed completely nude yet, but its not out of the question.
Where can we see you? (ex. shows, TV, magazines, etc)
Soon in JM Magazine, on YouTube, follow me on Twitter, SEMA bound again this year and working on some new big projects for 2012, so keep a lookout!
What is your dream car? What modifications/upgrades would you make, and why?
A 2012 Lamborghini Gallardo tops my list. I'm a fan of Lambos and I wouldn't change a thing, they are the expert with exotic luxury cars. HOT HOT HOT!!
Do you have many traffic violations? Any stories you'd like to share with us?
I can honestly say I have never had a ticket, but I can't say that I haven't been pulled over. Sweet talking and nice smile can do wonders.
With any 'spotlight' type of job, you are looked upon as a role model. What advice would you give out to aspiring models?
Always be yourself! Don't compromise who you are for anyone. People like you for who you are, not who you pretend to be.
Words to live by?
Live your life, you only get one shot at it.
Any shout-outs or last words?
Stay classy and work hard ;)