Written by pasmag staff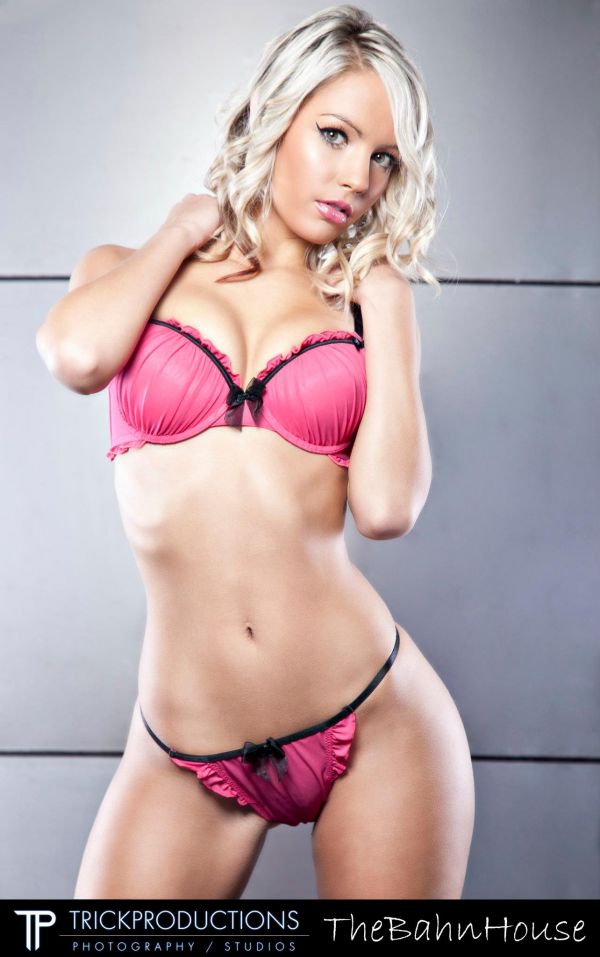 The Essentials
Name (First/Last): Laura Moro
Birth date (mm/dd/yyyy): 05/15/1989
Location (City, State/Province): Shreveport, LA, and Dallas, TX
Zodiac Sign: Taurus
Height: 5'7"
Weight: 120 lbs.
Measurements: 32B, 21, 34
Ethnicity (Mother/Father): Caucasian/Italian
Turn-ons: A guy with tats & a nice car!
Turn-offs: A mamma's boy that depends on her for everything.
Pet Peeves: People that talk non-stop and don't listen!
Website: www.itsmyurls.com/lauramoro
Facebook: www.tinyurl.com/lauraelisabeth
Twitter: @mslauramoro
PASNATION Username (http://pasnation.pasmag.com): MsLauraMoro
The Interview
Is "Name" your real name or model name?
Real name!

Where are you from? And, are you currently living there? If not, where are you currently living?
I am from Shreveport, La. & I am currently living here but I have lived in 3 different cities in the last couple years. I tend to move around a bit.
Does your personality match your Zodiac sign? Describe.
Definitely!! Taurus is a bull and is stubborn, which describes me sometimes. I can be pretty mean & stubborn.
How long have you been modeling?
One year.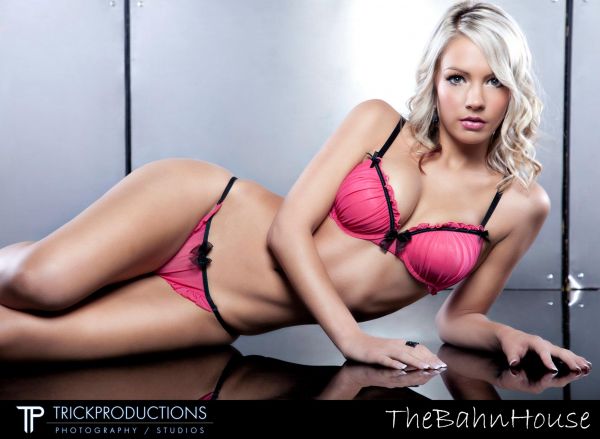 What would you say are your strengths as a model? (ex. body, eyes, smile, certain poses and emotions...)
Eyes, Booty, Body. I can be sultry, but I love fashion!
Do you have any birthmarks, scars or tattoos? Please state "what", "where", "how noticable?"
I have 3 tats. A pink shamrock on my right hip, a mini sun, moon, and star on my left foot, and on my rib cage, its says "Ljubav y Poverenji" which is Serbian for Love and Trust. My father's side is actually from Bulgaria and that is one language spoken there.
Describe yourself in 3 words or statements.
Happy, Silly, & Free
What is your best beauty secret?
Beauty sleep and lots of water!!
What do you look for in a guy? What would he have to do to get your attention and to keep you interested?
I like bad guys, but not so bad they get me in trouble. They have to be loyal and treat me well.
What gets you in the mood? What are some of your turn-ons?
Playful aggression and a guy that can make me laugh!
How do you feel about pick-up lines? What was the best line that was used on you? Did it work?
Corny, but if it's cute and I've never heard it before I may laugh. Don't really have a favorite one yet, so I'd say no it doesn't work. :)

So what is the weirdest thing that has ever happened to you on a date? How did the rest of the night go?
I was wearing a skirt with a slit up the front and I got up quickly and it ripped completely in two!! It was embarrassing!! But I ended up with a new pair of jeans so whatever.
On a scale of 1 to 10, how wild are you in the bedroom?
9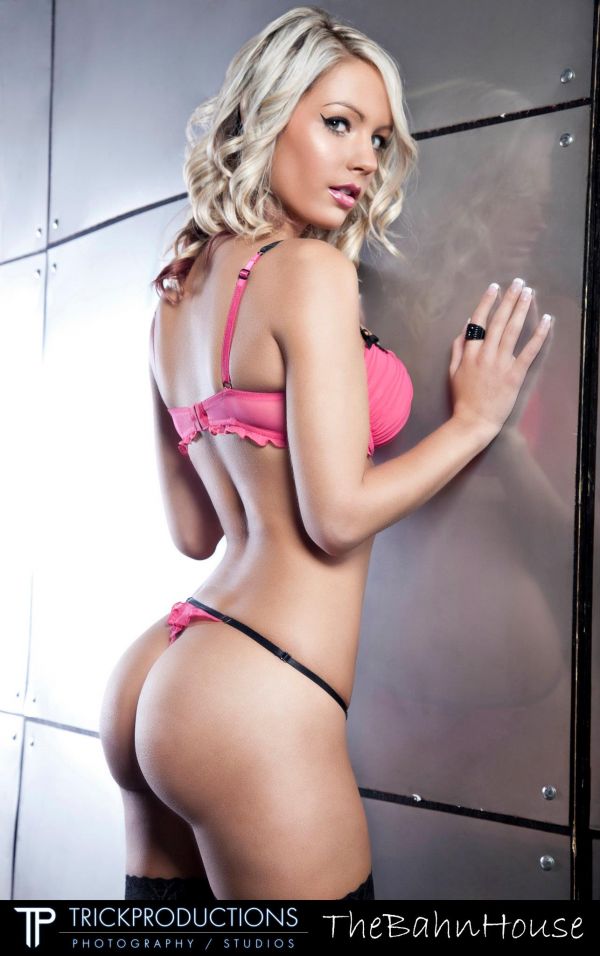 What do you wear to bed?
Nothing
What item of clothing or accessory makes you feel the sexiest?
Just a pair neon green panties from VS.
Have you posed in the nude? If so, how did it make you feel?
Nope
Where can we see you? (ex. shows, tv, magazines, etc)
Southern Peach magazine. Bahnburner Calendar 2012, as a Ringgirl/Cagekitten for MMA fights, and possibly on the new MTV show "Caged".
What is your dream car? What modifications/upgrades would you make, and why?
Lamborghini. Nothing, theyre pefect!
Do you have many traffic violations? Any stories you'd like to share with us?
Over all I'm a pretty good driver, although I have hit the mailman before.
With any 'spotlight' type of job, you are looked upon as a role model. What advice would you give out to aspiring models?
A: You never know what opportunities you will be given, you just have to make yourself available and keep striving. Networking is very important!!
Words to live by?
Be happy anyways.
Any shout-outs or last words?
Adios Amigos! Shout out to my girl Windy Starr Lopez!