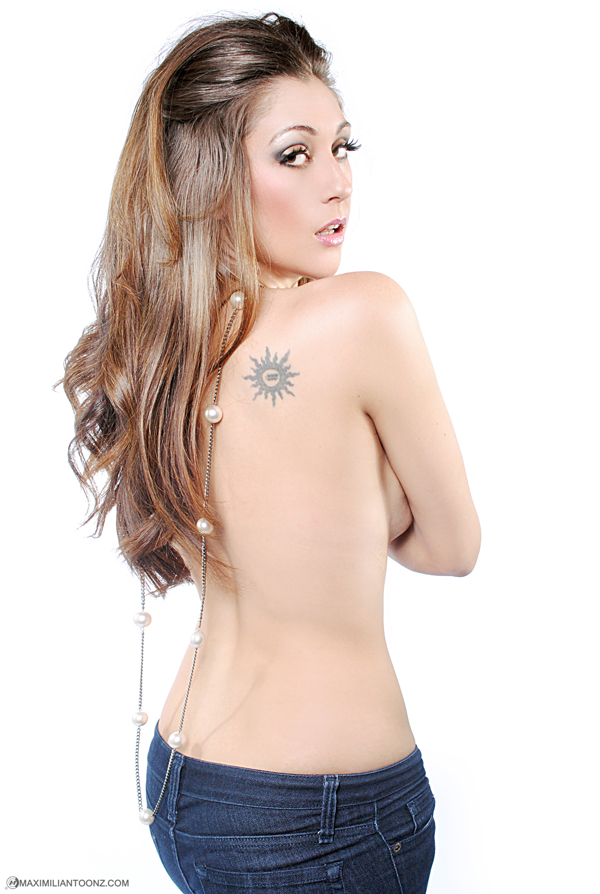 The Essentials
Name (First/Last): Rae Rondeau
Location (City, State/Province): Toronto Ontario
Zodiac Sign: Aquarius
Height: 5'8
Weight: Mind your business
Measurements: 36/26/36
Ethnicity (Mother/Father): French Canadian
Turn-ons:  Good cologne
Turn-offs: Big Egos
Website: www.modeltoronto.com
Facebook: http://www.facebook.com/RaeRondeau
Twitter: @rae_rondeau
PASNATION Username (http://pasnation.pasmag.com): rae_rondeau
The Interview
Is "Rae Rondeau" your real name or model name?
Both! My full name is Lyndsey Rae Rondeau ;)
Where are you from? And, are you currently living there? If not, where are you currently living?
I'm from Brantford, Ontario. But I just moved to Toronto to expand my business (modeling agency).
Does your personality match your Zodiac sign? Describe.
Absolutely.  I'm a text book Aquarian; I'm a strong believer in the zodiac signs. I got my sign tattooed on me when I was 15!

How long have you been modeling?
Quite a few years now.
What would you say are your strengths as a model? (ex. body, eyes, smile, certain poses and emotions...)
I think that I'm pretty versatile in the work that I do. I've done many different styles of modeling, ranging from glamour and artistic, to commercial and fashion.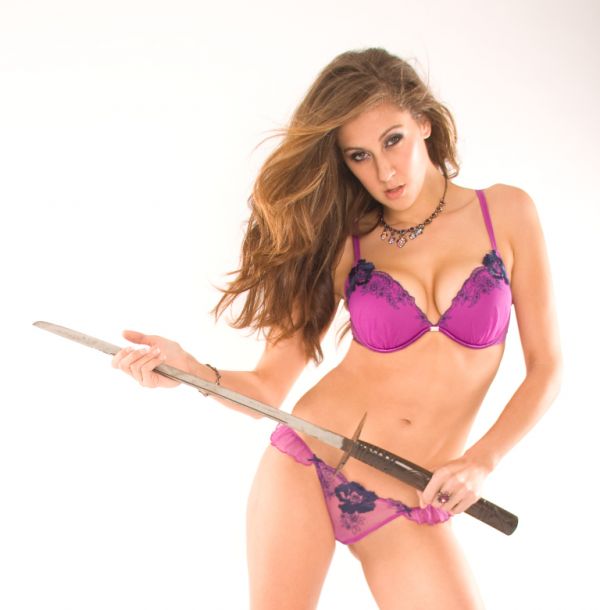 Do you have any birthmarks, scars or tattoos? Please state "what", "where", "how noticable?"
I have way too many scars to list. Unfortunately I'm extremely clumsy.
Describe yourself in 3 words or statements.
Fun, creative and determined.
What is your best beauty secret?
Lots of sleep.
What do you look for in a guy? What would he have to do to get your attention and to keep you interested?
I like a guy that has his own goals, and who is motivated to succeed. I think it's always important to try to better yourself. Motivation and determination are big turn ons for me.
What gets you in the mood? What are some of your turn-ons?
I love to cuddle.  Being all wrapped up in a mans body, really sets the mood for me.
How do you feel about pick-up lines? What was the best line that was used on you? Did it work?
I once got  "Are you from Tennessee?? Cus you're the only 10 I see".  I laughed right away, cus it was kinda funny.  The guy was so serious at first that I didn't see it coming. So I guess it did actually work a little, because it definitely got my attention.
On a scale of 1 to 10, how wild are you in the bedroom?
Oh my god, do I have to answer that?? Haven't you ever heard: "What happens in the bedroom, stays in the bedroom" ? :p
What do you wear to bed?
Nada. Clothes irritate me when I'm trying to sleep.
What item of clothing or accessory makes you feel the sexiest?
A corset. It accentuates the perfect hour glass shape, plus its just sexy to look at.

Have you posed in the nude? If so, how did it make you feel?
I haven't. I think theres a lot to be said for leaving a little bit to the imagination.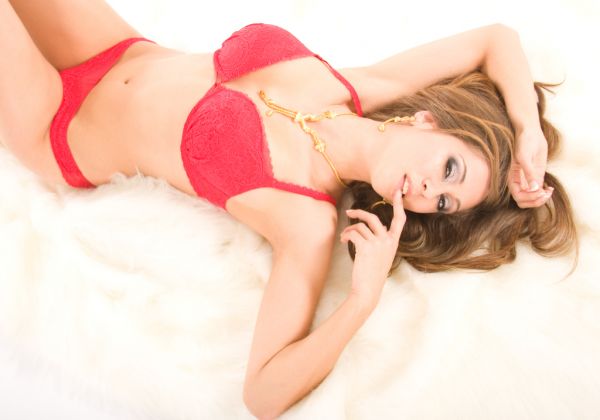 Where can we see you? (ex. shows, tv, magazines, etc)
I've done several published shoots for various magazines, but I also do a lot of promo with my company, so stay posted on my blog (www.modeltoronto.com/blog) to find out where my girls and I will be!
What is your dream car? What modifications/upgrades would you make, and why?
Oh my god, there's so many. I really love sporty cars, but at the same time, I love the classics.  I really like the old school jags. They remind me of the old gangster movies.
Do you have many traffic violations? Any stories you'd like to share with us?
Eek.  Don't ask.
With any 'spotlight' type of job, you are looked upon as a role model. What advice would you give out to aspiring models?
I say just be your own person.  It sounds really cliché, but your quirks and individual characteristics are what make you beautiful. So many models have become big, based on their uniqueness.  So embrace what you've got, and don't waste your time trying to be like someone else. God gave you something special, so use it!
Words to live by?
Anything's possible.
Any shout-outs or last words?
I love PASmag!! :D