Written by pasmag staff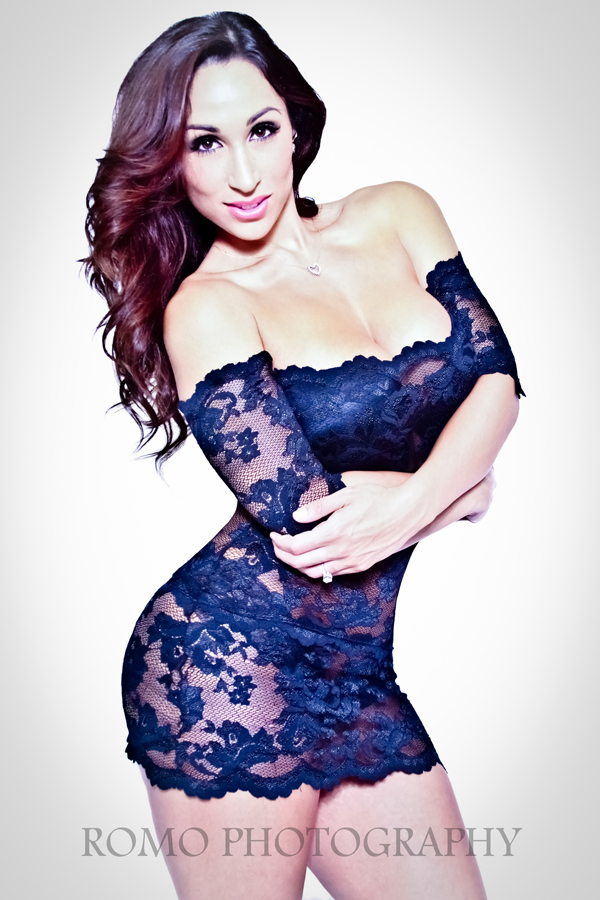 The Essentials
Name (First/Last): Halina Miranda
Birth date (mm/dd/yyyy): July 8th

Location (City, State/Province): San Francisco, CA
Zodiac Sign: Cancer
Height: 5'5''
Weight: 125lbs
Measurements: 34DD-24-38
Ethnicity (Mother/Father): Polish/Spanish/Mexican
Location: Cali
Turn-ons: Humility
Turn-offs: Bad hygiene
Pet Peeves: Bad drivers! haha
Facebook: facebook.com/MissHaliaMiranda
Twitter: twitter.com/HalinaMiranda
PASNATION Username (http://pasnation.pasmag.com): HalinaMiranda
The Interview
Is "Name" your real name or model name?
My model name
Where are you from? And, are you currently living there? If not, where are you currently living?
Yep! Born and raised in San Francisco
Does your personality match your Zodiac sign? Describe.
Very much so. I am a super companionate, nurturing, and family oriented home-body.
How long have you been modeling?
A few months
What would you say are your strengths as a model? (ex. body, eyes, smile, certain poses and emotions...)
I'm a really happy person so I like to smile a lot during shoots. There's nothing better than a great, natural smile.
Do you have any birthmarks, scars or tattoos? Please state "what", "where", "how noticeable?"
Nope!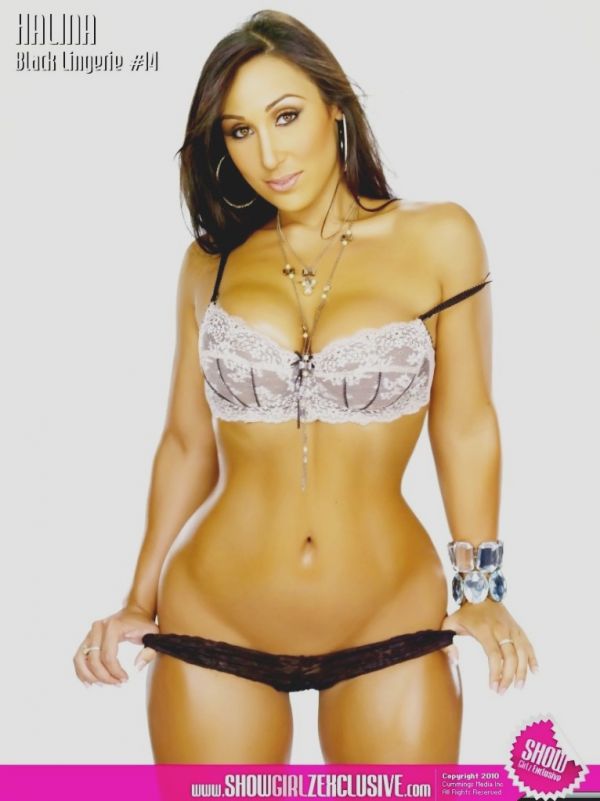 Describe yourself in 3 words or statements.
Sweet, silly, sexy
What is your best beauty secret?
Water! I drink about 3-4 liters a day.
What do you look for in a guy? What would he have to do to get your attention and to keep you interested?
I need someone who is confident, yet humble. Sure material things are nice, but if that's all someone cares about, it's a deal breaker for me.
What gets you in the mood? What are some of your turn-ons?
A lady never tells ;)
How do you feel about pick-up lines? What was the best line that was used on you? Did it work?
They're annoying. I have yet to hear one witty enough to stop my in my tracks.
So what is the weirdest thing that has ever happened to you on a date? How did the rest of the night go?
I finally gave a guy that had been asking me out for 3 years a chance. He took me to Six Flags and when we got there, he realized he'd forgotten his wallet. I had to pay for the entire day, which is fine, but not on a first date! Then he threw up on a ride! Definitely the worst and weirdest date ever!
On a scale of 1 to 10, how wild are you in the bedroom?
haha!
What do you wear to bed?
My birthday suit
What item of clothing or accessory makes you feel the sexiest?
I feel the sexiest when my hair is perfect! It doesn't really matter what I'm wearing.
Have you posed in the nude? If so, how did it make you feel?
No, I've done implied, but that's it.
Where can we see you? (ex. shows, tv, magazines, etc)
So far, I've been published in Show, Maxim, and Girls of Lowrider
What is your dream car? What modifications/upgrades would you make, and why?
Right now I have a 330CI with a performance package, and I love it! I wouldn't mind upgrading to a M3 hard-top convertible.
Do you have many traffic violations? Any stories you'd like to share with us?
The first time I got pulled over was when I was 16. I was going 110 in my civic. I cried my eyes out cause I didn't want my parents to take my car away and begged the officer to let me off. He didn't let me go without a ticket, but wrote me down for 85mph instead of 110! I learned my lesson after that! That was my only and last ticket I've ever had!
With any 'spotlight' type of job, you are looked upon as a role model. What advice would you give out to aspiring models?
Unfortunately there are a lot of people eager to take advantage of young, impressionable girls. Be careful who you trust.
Words to live by?
There are admirable potentialities in every human being. Believe in your strength and your youth. Learn to repeat endlessly to yourself, "It all depends on me".
Any shout-outs or last words?
Thank you for the love and support! xoxo