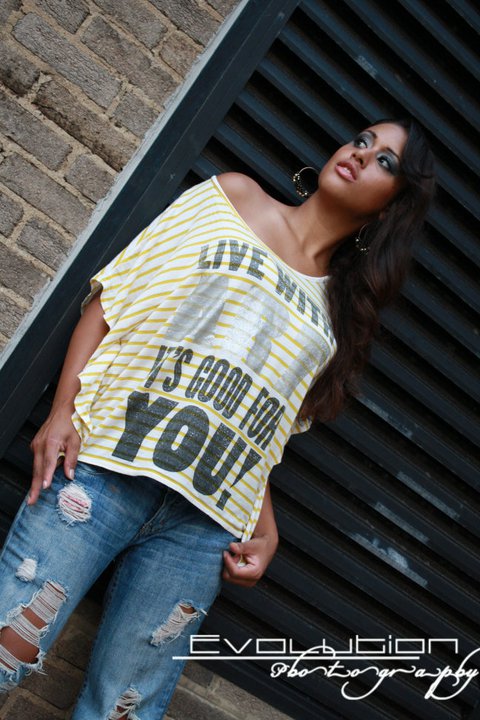 The Essentials

Name (First/Last): Rosalyn Perez
Birth date (mm/dd/yyyy): 04/26/1987
Location (City, State/Province): Bronx, NY USA
Zodiac Sign: Taurus
Height: 5'3
Weight: 130lbs
Measurements: 36C/22in/31in
Ethnicity (Mother/Father): Puerto Rican!
Turn-ons: Tuners, MMA, Confidence & a Great Sense of Humor
Turn-offs: Cockiness, Liars, Hate, Bad Hygiene (lol)
Pet Peeves: When Someone is Blatantly Complacent! Dude, Don't put Your Dirty Undies     NEXT to the Hamper! Or Being Lied to, ESPECIALLY when We Both Know You're Lying
Website: I am usually on My Facebook, Twitter or PAS Nation accounts!

Facebook: facebook.com/officialrosalyn
Myspace: myspace.com/elek
Twitter: twitter.com/Rosalyn4267
PASNATION Username (http://pasnation.pasmag.com): Rosalyn Mercedes
The Interview
Is "Name" your real name or model name?
That's my Real Name, My Model Name is Rosalyn Mercedes
Where are you from? And, are you currently living there? If not, where are you currently living?
Bronx, NY-No, I don't live there L I am back Upstate (Central New York), that's where all my friends & family are, but I do miss NYC!!!
Does your personality match your Zodiac sign? Describe.
OH YEAH! I am artistic and I know what I want, I am pretty laid back but when I set my sights on something I get it by all means! I love Music, Dance, and Art; I'm a Singer & this Girl can Dance! J Also, I wear my Emotions on My Sleeve! And I am Very Loving.
How long have you been modeling?
On & Off since around 2007, but I have been back into it big time in the last couple years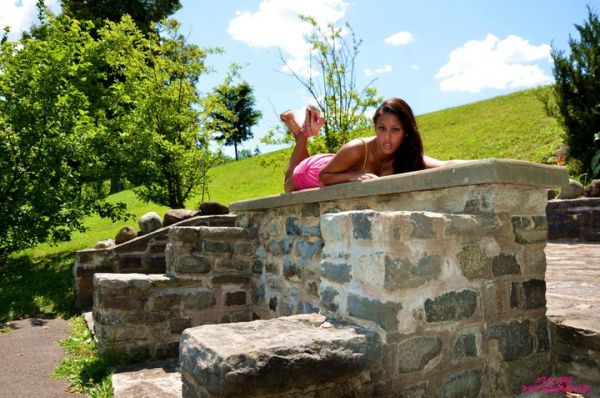 What would you say are your strengths as a model? (ex. body, eyes, smile, certain poses and emotions...)
My Eyes & Smile, apparently I have Killer Lips (lol)
Do you have any birthmarks, scars or tattoos? Please state "what", "where", "how noticable?"
I have Tattoos that are kind of hidden, they are a Bass Clef & a Treble Clef. Where are they? Pretty Darn Close to My Pelvis Area! ha
Describe yourself in 3 words or statements.
Fun, Real & ALIVE!
What is your best beauty secret?
Loving Myself for Myself! I am a firm believer that how You feel on the Inside shows on the Out!
What do you look for in a guy? What would he have to do to get your attention and to keep you interested?
Confidence & Independence. A good sense of humor and the ability to make me smile. I need someone who can accept me for who I am even when I'm still trying to figure myself out. Communication & Understanding are also extremely important qualities in a Man.
What gets you in the mood? What are some of your turn-ons?
It can be as simple as a look, those bedroom eyes or the way I am held. Music, Candles, Massages, etc are all Nice, but my Partner would have to be enough.. If he is sexy to me, or has those qualities I need-he is more than enough to turn me on whenever, wherever!
How do you feel about pick-up lines? What was the best line that was used on you? Did it work?
Pick-up lines are funny to an extent, I have a good sense of humor so I never take them seriously anyway. I've had many awful ones, but there is one bad one I love, a guy once said to me to sit on his lap & he'd be my seatbelt-click it, or ticket! It's the law! Haha I loved it, it definitely made me laugh.
What is the weirdest thing that has ever happened to you on a date? How did the rest of the night go?
Oh dear me! I have had the ex-girlfriend show up at the house, my date pass out during their own party, I've thrown up on a date! Oh my oh my, but these are just speed bumps in my opinion-if we are out together and down to have a good time, lets just consider these mishaps as part of a great date night story ;)
On a scale of 1 to 10, how wild are you in the bedroom?
11
What do you wear to bed?
Depends on the bed ;) but usually I like to be casual and not wear anything that'll get in the way
What item of clothing or accessory makes you feel the sexiest?
I have to be comfy!!
Have you posed in the nude? If so, how did it make you feel?
Only for my partner, I get turned on if they are turned on and it makes me feel sexy and empowered. I never used to like how I looked nude, it makes me feel great when the person I'm with loves seeing me as I am in the light.
Where can we see you? (ex. shows, tv, magazines, etc)
I am actually a local music artist in the Utica-Rome area in Central New York, and am currently working with an advertising/promotions company in the area as a model, editor and Promo Girl. I love to network so chances are if you are part of the PAS Nation family you may have seen me!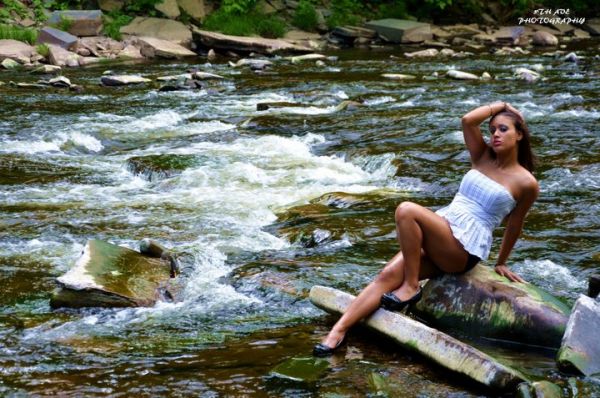 What is your dream car? What modifications/upgrades would you make, and why?
A Mistubishi Lancer Evo VIII, I used to have a 2005 Lancer myself and had to get rid of it when I was in the Marine Corps L I would so love to have it done up to go super fast, but I love me a nice looking vehicle! Suicide doors, serious system, custom paint job (dark red paint with gold flakes), full body kit, carbon fiber hood & mirrors, tinted windows-oh yeah!
Do you have many traffic violations? Any stories you'd like to share with us?
Haha yeah, speeding! I'm just glad they didn't catch me five minutes prior! I was doing about 100-120 mph on my way from Utica to Rome, they only caught me doing about 75 or so, but it doesn't help that the speed limit was only 30.. Oops!
With any 'spotlight' type of job, you are looked upon as a role model. What advice would you give out to aspiring models?
Keep your head up! Don't lower yourself and remember you are beautiful! No matter what size you are, what color your skin is, or what texture your hair is! Love yourselves!!!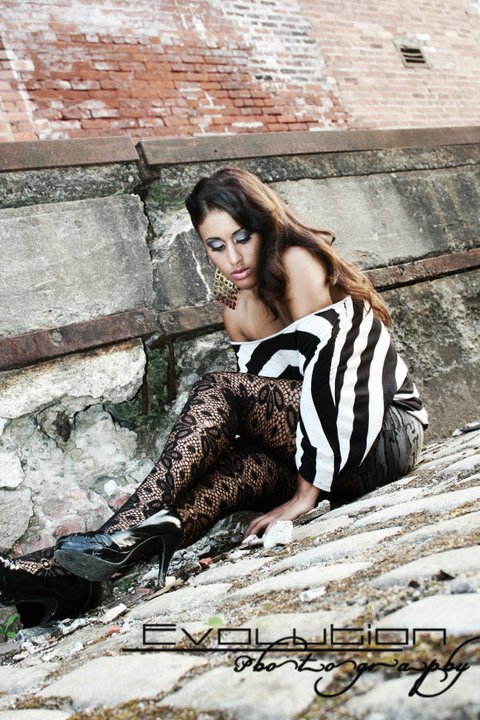 Words to live by?
If you always put limit on everything you do, physical or anything else. It will spread into your work and into your life. There are no limits. There are only plateaus, and you must not stay there, you must go beyond them. -Bruce Lee
Any shout-outs or last words?
Thank you PAS Nation for the opportunity! Shout-outs to my CNY Boost Junkies family & Evolution Advertising! Live, Love, Laugh & Don't Forget to Dance! xo