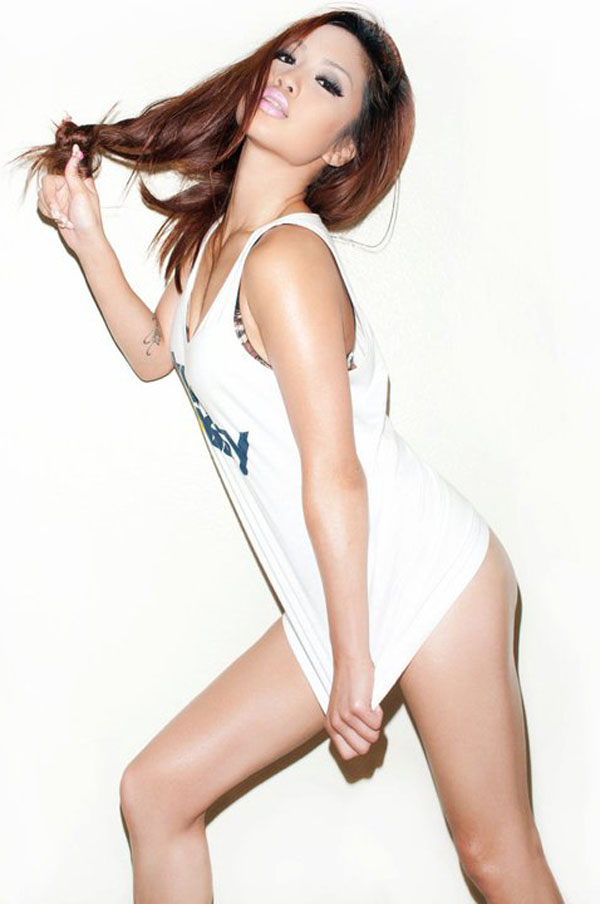 The Essentials
Name: Ashley Vee
Birth date: January 12, 1987
Location (City, State/Province): Vallejo, CA
Zodiac Sign: Capricorn
Height: 5'2
Weight: 100
Measurements: 32 – 24 - 34
Ethnicity (Mother/Father): Filipino
Turn-ons: Definitely a man who can make me laugh, has a great sense of humor and one who has morals
Turn-offs: Self-centered, selfish and a bad dancer…bad dancers = bad lovers
Pet Peeves: Someone who doesn't cover their mouth when they sneeze or cough, I get freaked out when bacteria flies everywhere!
Website: MsAshleyVee.com
Facebook: facebook.com/ashleyveespot
Twitter: twitter.com/MSASHLEYVEE
PASNATION Username (http://pasnation.pasmag.com): MSASHLEYVEE
The Interview
Is your "Name" your real name or model name?
Kind of both, Ashley is my first and Vee is my last name in "short".
Where are you from? And, are you currently living there? If not, where are you currently living?
Born and raised Bay Area-ian. :)
Does your personality match your Zodiac sign? Describe.
Yes, Capricorns are the master of the "silent treatment." Muahaha. But on the positive side, we are very loyal to our close ones, humorous and witty ;)
How long have you been modeling?
I've been modeling since the age of 18. So about 6 years now.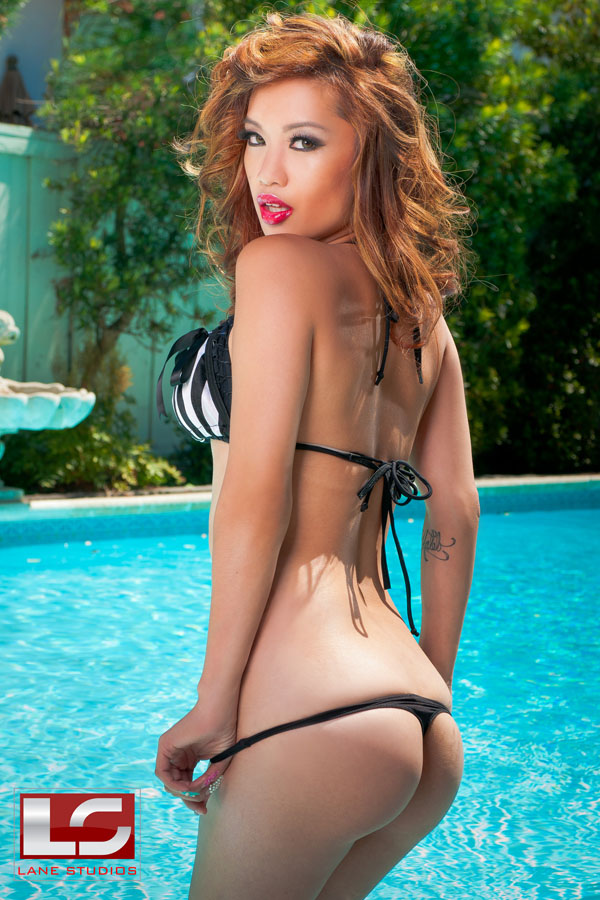 What would you say are your strengths as a model? (Ex. body, eyes, smile, certain poses and emotions...)
My attitude. Most models don't have the right attitude, stuck up or straight "Hollywood"
Do you have any birthmarks, scars or tattoos? Please state "what", "where", "how noticeable?"
I have my son's name on my arm, "Kaleb" and my first initial on my ring finger
Describe yourself in 3 words or statements.
Loyal, ambitious and down-to-earth
What is your best beauty secret?
Eat anything I want and sleep late, hahaha.
What do you look for in a guy? What would he have to do to get your attention and to keep you interested?
I look for a good-looking man who will take good care of me. A guy who is loyal and who can make me laugh will win my heart. Of course, awesome full body massages! He doesn't have to do much but to be him, but be a gentleman at the same time is a winner! I don't ask for too much.
What gets you in the mood? What are some of your turn-ons?
Butt massages :)
How do you feel about pick-up lines? What was the best line that was used on you? Did it work?
Depends coming from whom, lol. But most of the time I think it's LAME. The latest one I remember "How much does a Polar Bear weigh?" Me: "IDK." Him: "Enough to break the ice. Hi, my name is _____" Actually it made me laugh and smile, but he was no good!
So what is the weirdest thing that has ever happened to you on a date? How did the rest of the night go?
I remember I went on a date and he brought me to Jack n' the Box and all I asked for was 2 tacos…he made me pay! I wish him well in the future.
On a scale of 1 to 10, how wild are you in the bedroom?
I can go from 5-15 depends on my mood, lmao.
What do you wear to bed?
Just a big tee, or with some boxers
What item of clothing or accessory makes you feel the sexiest?
The black shiny tights
Have you posed in the nude? If so, how did it make you feel?
Yes, I did. For an artistic photo shoot…I didn't feel too comfortable with everything out there but of course everything covered.
Where can we see you? (Ex. shows, TV, magazines, etc)
I have a few upcoming shows such as EAF in San Mateo and SPOCOM in Vallejo. Also, be on the look out for my first magazine cover for August!
What is your dream car? What modifications/upgrades would you make, and why?
White Mercedes-Benz SLS AMG
Do you have many traffic violations? Any stories you'd like to share with us?
I had two last month and one last week right before my son's birthday party.. I got out of it J All 3 of them! Whoot whoot!
With any 'spotlight' type of job, you are looked upon as a role model. What advice would you give out to aspiring models?
Stay positive and keep the right attitude! The wrong attitude will get you so far.
Words to live by?
Live each day like it's your last.
Any shout-outs or last words?
Much love & a big shout out to the PASMAG fam & all my fans! Muah!