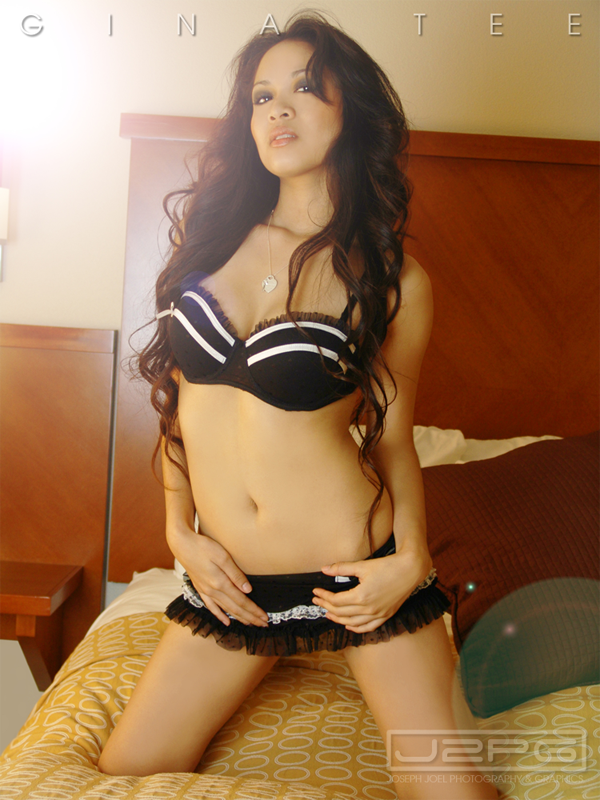 The Essentials

Name (First/Last): Gina Tee
Location (City, State/Province): San Francisco
Zodiac Sign: Capricorn
Height: 5'1
Weight: 105
Measurements: 36-24-38
Ethnicity (Mother/Father):  Thai/Cambodian
Turn-ons: Guys in business suits ;)
Turn-offs: Clingy, cocky, bad hygiene!!
Pet Peeves: When people never signal before turning
Website: www.Msginatee.com
Facebook: www.facebook.com/Msginatee
Twitter: www.twitter.com/_Msginatee
The Interview

Is "Name" your real name or model name?
Yes my real name.
Where are you from? And, are you currently living there? If not, where are you currently living?
I'm from the valley and now residing in the bay area.
Does your personality match your Zodiac sign? Describe.
Yes, Because I can be shy, outgoing, funny,  I like to organize and very business minded, stubborn, selfish, caring haha yeah I have a whole lot of personality.

How long have you been modeling?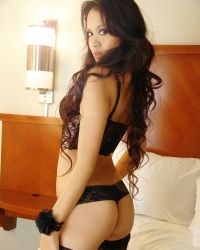 For 2-3 years now.
What would you say are your strengths as a model? (ex. body, eyes, smile, certain poses and emotions...)
I say everything from my hair, eyes, nose, lips face structure, neck line, shoulders, back, curves, breast, butt and legs.
Do you have any birthmarks, scars or tattoos? Please state "what", "where", "how noticable?"
No tattoos, a couple of scars, I can be clumsy sometimes haha and I have a birthmark on my left shoulder, I thought it reminds me of the Angkor Wat,- A famous temple in Cambodia or its shape like a crown I just say.
Describe yourself in 3 words or statements.
Goofy, Mysterious, Humorous - if you get my jokes.

What is your best beauty secret?
Don't wear make up too often, let your face be free most of the time for fresh air.
What do you look for in a guy? What would he have to do to get your attention and to keep you interested?
Be in a sexy business suit ;) Know how to keep a conversation going and well educated and most definitely humorous and don't always take things to seriously !
What gets you in the mood? What are some of your turn-ons?
When he takes control.
How do you feel about pick-up lines? What was the best line that was used on you? Did it work?
Funny, but I never fall for it !
So what is the weirdest thing that has ever happened to you on a date? How did the rest of the night go?
When I had to pay for everything and he was being kind of a jerk so it sucked the whole night I just wanted to go home !
On a scale of 1 to 10, how wild are you in the bedroom?
That's only for me to know.
What do you wear to bed?
Panties and sometimes my birthday suit.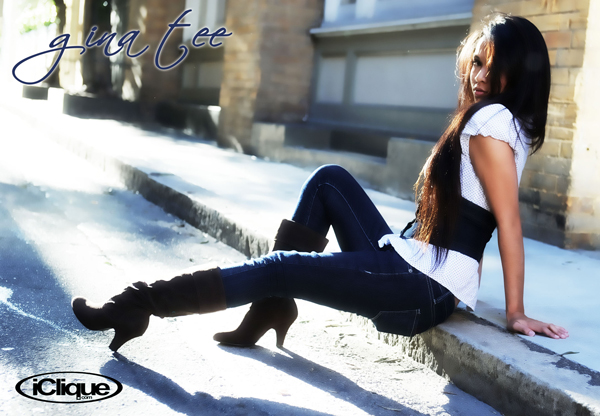 What item of clothing or accessory makes you feel the sexiest?
I make anything sexy ;) lol jk I say a sexy tight red dress.
Have you posed in the nude? If so, how did it make you feel?
I did implied and I was comfortable and confident in my own body
Where can we see you? (ex. shows, tv, magazines, etc)
Add my facebook I usually update there or tweet.

What is your dream car? What modifications/upgrades would you make, and why?
I want a white baby Lamborghini, and nothing I would leave everything as is.
Do you have many traffic violations? Any stories you'd like to share with us?
Nope.
With any 'spotlight' type of job, you are looked upon as a role model. What advice would you give out to aspiring models?
Have fun with it, network and work with the right people.
Words to live by?
I'm selfish, impatient and maybe a little insecure, but if you cant handle me at my worst, you sure as hell don't deserve me at my best - Marilyn Monroe.
Any shout-outs or last words?
I want to thank those who took the time to read my interview of PAS model of the week and thanks to those who supported me from when I started thank you so much xoxo you all are awesome. Also thanks PASMAG for having me here.