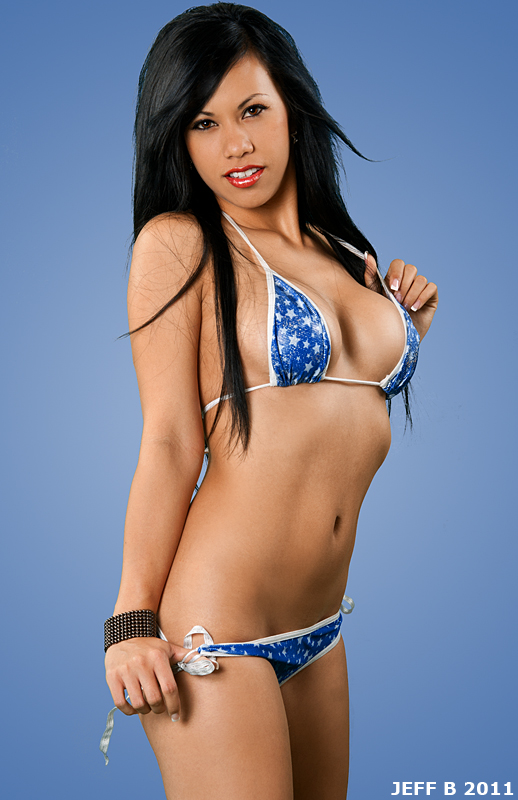 The Essentials
Name (First/Last): Noelle Lyn
Birth date (mm/dd/yyyy): January 3
Location (City, State/Province): Currently in San Jose, CA but from Los Angeles
Zodiac Sign: Capricorn
Height: 5'3
Weight: 105
Measurements: 34D-24-36
Ethnicity (Mother/Father): filipino/italian
Turn-ons: white teeth, smells good, great sense of humor, knows how to dress when need be
Turn-offs: conceited, overzealous, "players", dirty image, mean
Pet Peeves: when someone is singing along with the radio and sings the wrong words
Website: modelmayhem.com/272920
Facebook: http://www.facebook.com/profile.php?id=100002449595975
Twitter: http://twitter.com/#!/Noelleeey
PASNATION Username (http://pasnation.pasmag.com): Noelle­_Lyn
The Interview
Q: Is "Name" your real name or model name?
A: model name, too many crazies in the world these days
Q: Where are you from? And, are you currently living there? If not, where are you currently living?
A: I was born and raised in Palm Springs, lived in Vancouver for a little while, lived in LA and now I'm in San Jose
Q: Does your personality match your Zodiac sign? Describe.
A: Capricorn hmm… I would say yes, im very confident and strong willed but also really stubborn
Q: How long have you been modeling?
A: been modeling for 5 years in the import scene, and about 4 years in catalog and hair modeling before that
Q: What would you say are your strengths as a model? (ex. body, eyes, smile, certain poses and emotions...)
A: eyes, smile and butt lol
Q: Do you have any birthmarks, scars or tattoos? Please state "what", "where", "how noticable?"
A: I have 2 tattoos, one of my left upper arm of my Italian family crest and the other on my right shoulder blade of a koi fish and cherry blossoms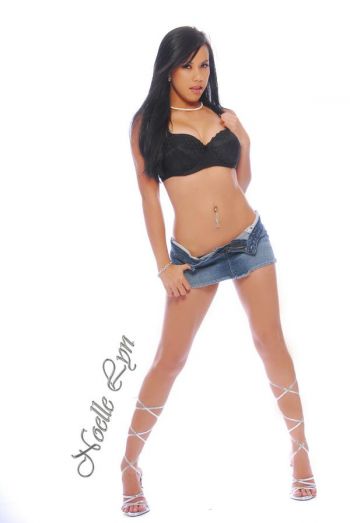 Q: Describe yourself in 3 words or statements.
A: firecracker. Hopeless-romantic. Lover.
Q: What is your best beauty secret?
A: Vaseline under the eyes will cause less wrinkles when you get older!
Q: What do you look for in a guy? What would he have to do to get your attention and to keep you interested?
A: great personality, sense of humor, really good hygiene, caring, confident but not cocky, has goals in life. To get my attention he would probably have to just start a good conversation and make me laugh and maybe impress me a little with whatever skills he has
Q: What gets you in the mood? What are some of your turn-ons?
A: im always in the mood haha. I've got a thing for big biceps and nice bodies WEAKNESS. But I might swoon if a guy sings to me and its good
Q: How do you feel about pick-up lines? What was the best line that was used on you? Did it work?
A: depends on the guy that's trying to use them on me. I do love a good cheesy pick up line. But usually if I don't know the guy the pick up lines never work. Best pick up line hmm I might have to get back to you on that one.
Q: So what is the weirdest thing that has ever happened to you on a date? How did the rest of the night go?
A: in high school, the guys MOM showed up to yell at him about not finishing his homework. Yeah the date was pretty much over after that
Q: On a scale of 1 to 10, how wild are you in the bedroom?
A: whats past 10? Cuz im there haha
Q: What do you wear to bed?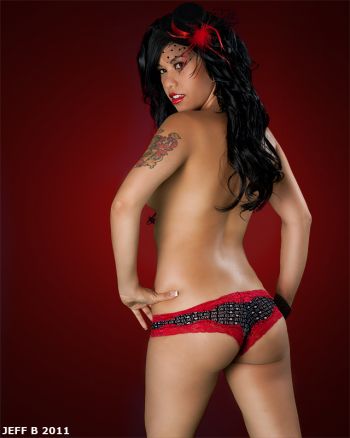 A: usually just some booty shorts and a tank top
Q: What item of clothing or accessory makes you feel the sexiest?
A: tiny dresses
Q: Have you posed in the nude? If so, how did it make you feel?
A: nope never. Never have never will
Q: Where can we see you? (ex. shows, tv, magazines, etc)
A: at any of the main car shows. I'll be at extreme autofest SD, San Mateo and Spocom that are coming up and maybe a couple other car shows in the general LA area. That or at the club gogo dancing.
Q: What is your dream car? What modifications/upgrades would you make, and why?
A: Audi R8 in white. I wouldn't even touch it since it is just so freakin beautiful as is. But I will probably change my mind about no mods after about a month.
Q: Do you have many traffic violations? Any stories you'd like to share with us?
A: a lot.. speeding mostly, a couple red light violations and a street racing ticket BUT I was NOT the one racing!! The 2 stupid guys driving in front of me were and the cop was a butthead.
Q: With any 'spotlight' type of job, you are looked upon as a role model. What advice would you give out to aspiring models?
A: be nice to your fans, since without them you wouldn't be anything but a pretty face in the crowd. And keep it in your pants.
Q: Words to live by?
A: My theory (in) life is, never regret anything because in the end, it made you who YOU are today.
Q: Any shout-outs or last words?
A: I want to thank all my friends, fam and fans for always supporting me and helped me get to where I am today and also to PASMAG since they are just awesome =)