Written by Micky Slinger. Photos by Tony Yang (knsaber.com)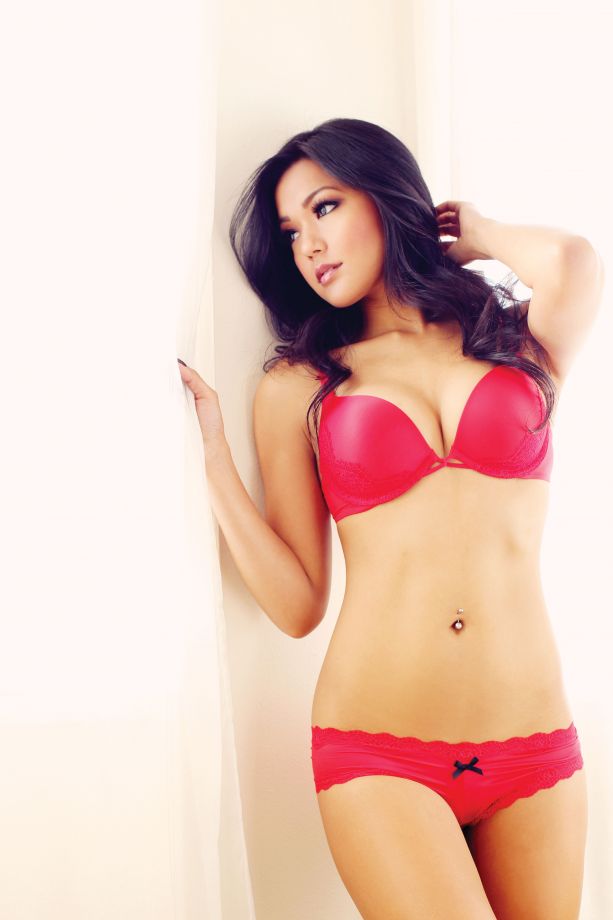 European exotic isn't something you hear too often, but it's got a great ring to it. Usually it's a term that's reserved for the rarest of Ferraris or Paganis, but in human form, Christine Elle is perhaps one of the greatest examples. The Filipino, Chinese and Spanish beauty is, put simply, the perfect mix of all three.
Christine was born and raised in New Jersey, but has since moved to the bustling and evolving borough of Brooklyn – home of some of the greatest retaurants and coffee joints in NYC – which is a great thing, because she's a caffeine-aholic and loves exploring new joints, whether they're shady holes in the wall or high-end eateries.
She also graduated cum laude, loves travelling, partying and exploring and drives an MX-5 on weekends. Currently, Elle is working towards enrolling in a Master's program (she loves school), but in the meantime, she also works as a registered nurse. Yes. She is the complete package. So much so that we'll even let it slip that her favorite band is the Spice Girls. What she really wants though, is someone to teach her how to drift her Miata. Take a number and have a seat.
See Christine Elle's model spotlight in PAS August 2014 (Order HERE)
Get Social with Christine Elle!
Name: Christine Elle
Location: Brooklyn, NY
Birthday: March 12
Zodiac Sign: Pisces
Height: 5'3"
Measurements: 34B-24-34
Website: http://www.christineelle.comFacebook:https://www.facebook.com/ChristineElleModel
Twitter: https://twitter.com/lChristineEllel
Instagram: http://instagram.com/lchristineellel