Written by Randi Bentia. Photos by Heather Walker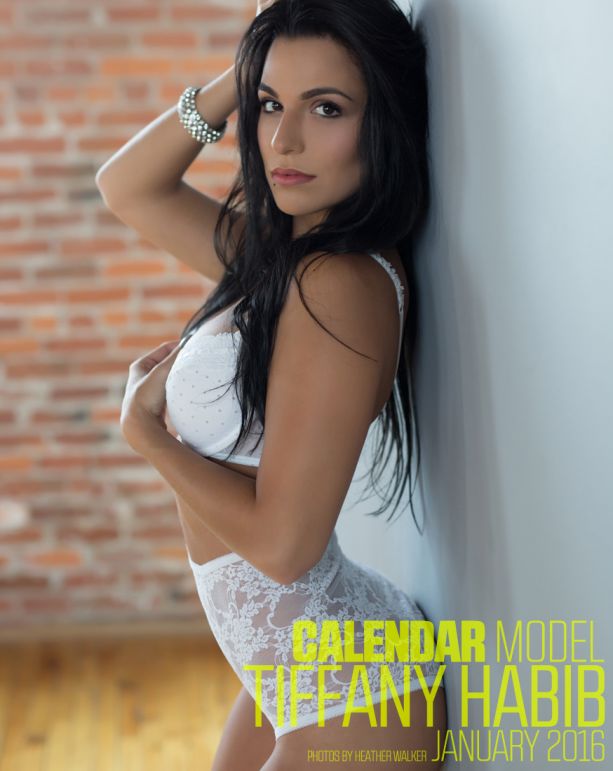 Tiffany Habib has been a model for 7 years. Her work can be found in over 80 national & international publications dating all the way back as far as 2007. She's most likely known for her appearances in several international Maxim, FHM, FIGHT! and DUB magazines. Her start: she begun her model career in the car scene and working promotions.
"I participated as a tour/booth model in the HIN tour all over the East Coast," says Tiffany.
Although she still models, Tiffany is more selective on jobs/publications as she stays busy with her own promotional model staffing company she opened in 2011.
"I want to go back where my career all started years ago - cars! Plus, I'm a pretty cool cat with some talent, brains and experience!"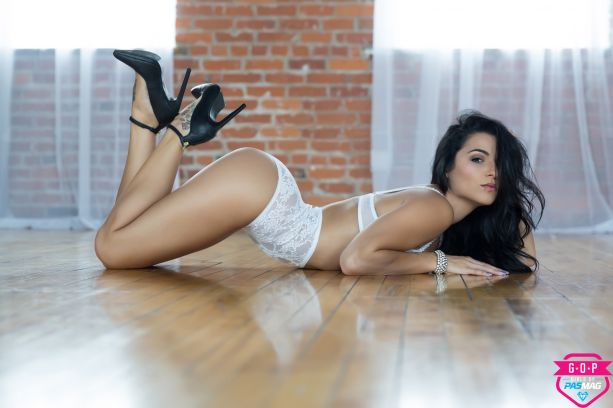 Photographed by Heather Walker, Columbus Boudoir (www.columbusboudoir.com)
Instagram: @columbusboudoir
ESSENTIALS
Name: Tiffany Habib
Location: Zanesville, OH
Birthday: May 12
Zodiac: Taurus
Height: 5'2"
Measurements: 32C-23-34
Ethnicity/Nationality: Lebanese
Car: Mitsubishi Eclipse
Dream Car: Audi R8
Website: www.tiffanyhabib.com
Social: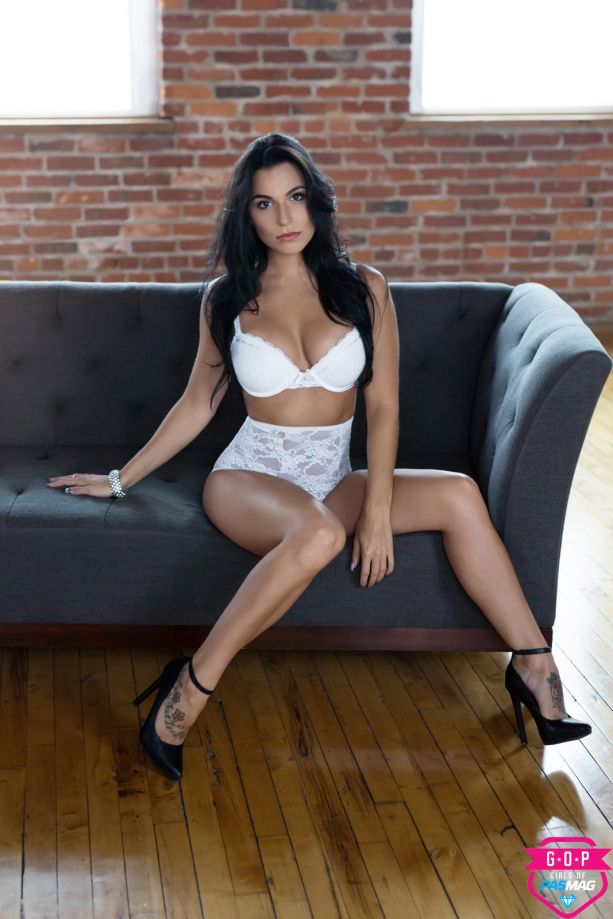 Where are you from?
I grew up in a small country town in Ohio called Adamsville. Literally so small that if you blink, you'd miss it. Growing up, I wanted nothing more than to move away to the city, in which I did for about 6 years. But, I never forgot where I came from, and what home really felt like... I have a crazy amount of appreciation for the beauty and serenity of being able to walk outside, look up, and clearly see the stars at night with no smog! It's the little things...
Business savvy. Other than modeling yourself, do you have a business as well?
In late 2011, I opened my own successful promotional model staffing business, P!nkElite, LLC. I have been blessed to have hired models out to reputable clients all over the East Coast as well as aide in their safe development as freelance models through my workshops. Nothing makes me happier than to watch a young girl follow her dreams and achieve everything she set her mind to. I'm so blessed to have seen many of my girls go on to do so!
What are your hobbies?
I work constantly! So, to be able to relax with a glass of wine or go adventuring with the boyfriend is pretty great. But overall, spending time with loved ones, traveling, fishing and yoga!
Does your personality match your Zodiac sign?
Taurus. Stubborn as a bull?! haha, you bet. :)
What would you say are your strengths as a model?
Good looks are absolutely important in this industry so I am blessed to say I actually look just like my photos. More importantly, I like to think I have a good head on my shoulders and I'm business savvy. I never do anything I don't want to do, no matter what the pay is. Morals and integrity is important & seemingly a rare find today.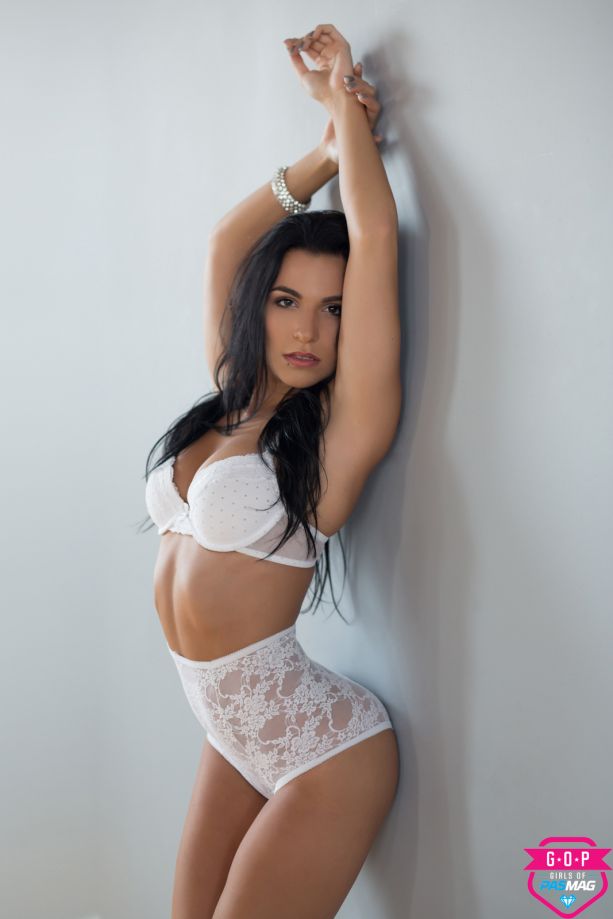 What is your best beauty secret?
You are what you eat. Fuel your body with real food, not garbage! You will see a difference in your body & your skin!
What car do you currently drive?
I drive a Mitsubishi Eclipse! I've had her since she was brand new. She's my baby; I wouldn't trade her for the world!
What is your dream car?
I've driven everything from crazy sports cars to Bentley to Rolls Royce. But I will have to say I love the Audi R8. It's sleek, fast and super sexy!
Do you know how to change a spare tire?
If I had to, absolutely. But no one wants to be stuck doing that on the side of the highway!
What are your future plans?
I'm always chasing my dreams, and that's something I choose not to do in the public eye. I have a few solid plans and goals up my sleeve that everyone will see very soon!
Do you drink?
I'm kind of a wine-o. Give me a good sweet red wine, and I'm good to go. I also love craft beer/IPA's... None of that Bud Light water crap.... sorry guys, drink a real beer! ;)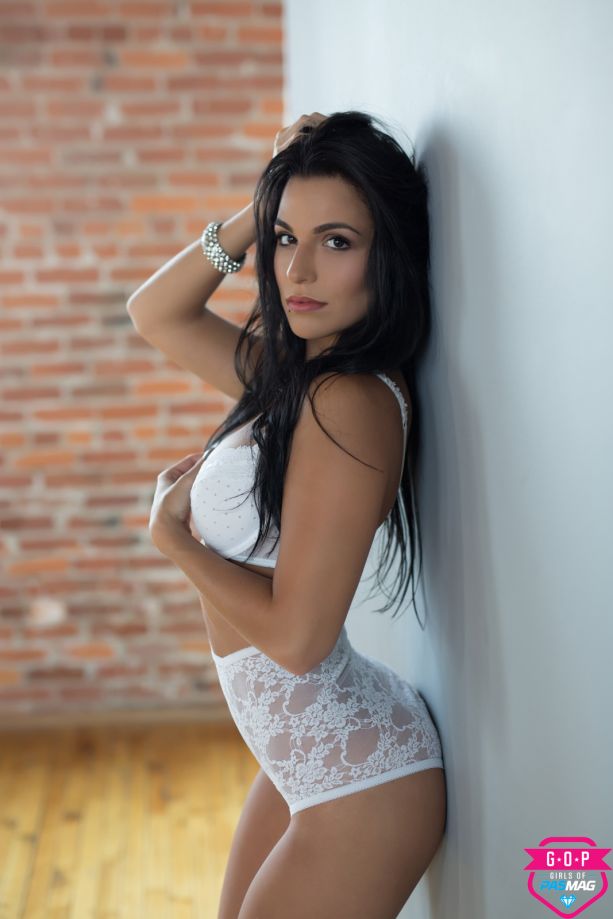 Where do you like to eat?
I'm kind of an adventurist when it comes to food. I will try almost anything.. I can't really say I have a favorite, but some place that's not a chain, and they have good pasta or some awesome seafood. I also love your typical Ma & Pa hole in the wall finds. Sometimes they have the best food!
Are you saving for anything at the moment?
I'm always saving. I'm pretty frugal as long as you don't take me to a make-up or shoe store. But, ultimately saving to build a new house! :)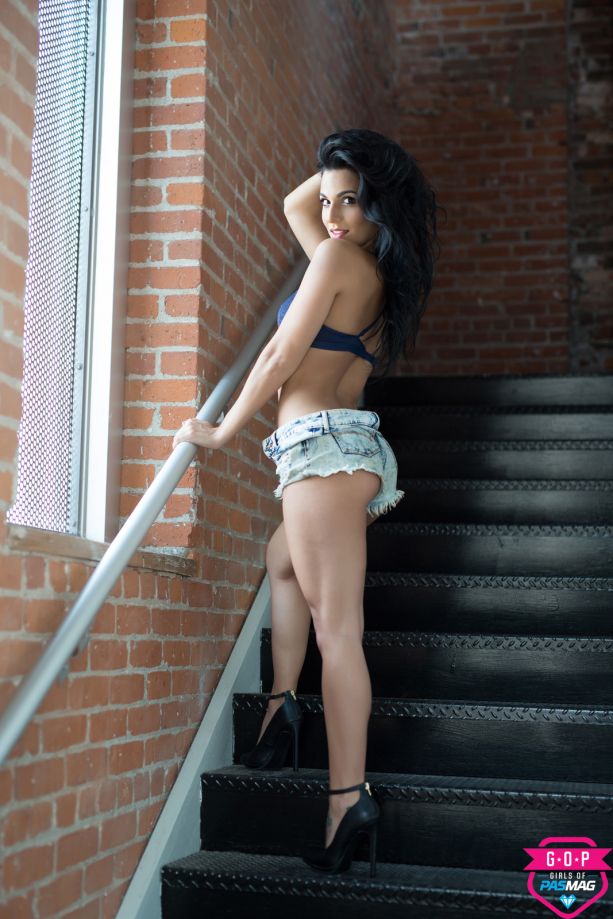 What's your prize possession?
My doggies! I have two beautiful pit bulls. I literally would not trade them for a million dollars. They fill my heart. :)
How do you keep in such excellent shape?
This is something you will be able to find on my website soon! ;) But I do a lot of yoga & eat really great food!
Are you big on first impressions?
I am! I'm a great judge of character and I will know if I like you right away. I notice people who are genuine! That's hard to come by in any gender!
What's on your travel itinerary?
No plans at the moment, but I'm looking forward to freeing up some time to travel somewhere I've never been. I love new experiences!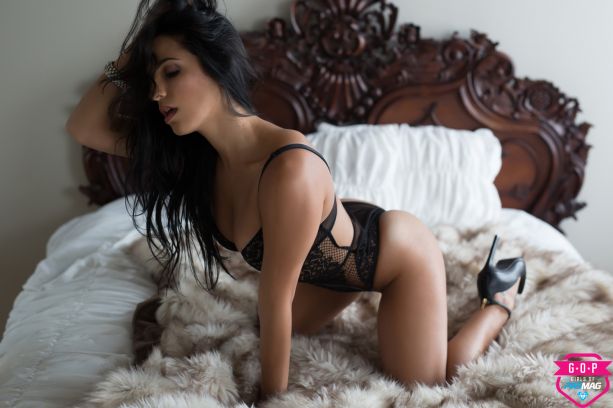 Who is your favorite music artist or band?
I never know how to answer this question because I like such a wide range of music. Right now, I really love Tove Lo's music - her lyrics are killer!
Who motivates and inspires you?
My friends, family & boyfriend. I have such a bad ass team always rooting for me! :)
What else can you tell us about yourself?
I am probably the most down to earth, goofy girl you will ever meet! People see me and for some reason expect something I'm not. I'm just not a push-over!
Shout-outs:
Thankful for my friends, family & love for always being my biggest motivation to keep pushing forward in all of my life/career endeavors!
As seen in:
PASMAG Tuning Essentials: Tuning 365, 3rd Edition
(available online at www.pasmag.com/backissues.com)
CLICK HERE TO VIEW CALENDAR PAGE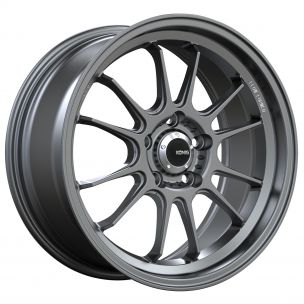 Konig Wheels / Hypergram
Finishes: Matte Gray (shown), Satin Bronze
Sizes: 15x7.5, 15x8.5, 17x8, 17x9, 18x8.5, 18x9.5, 18x10.5
www.konigwheels.com
Contributors: Heather Walker, Columbus Boudoir (www.columbusboudoir.com)