Written by Randi Bentia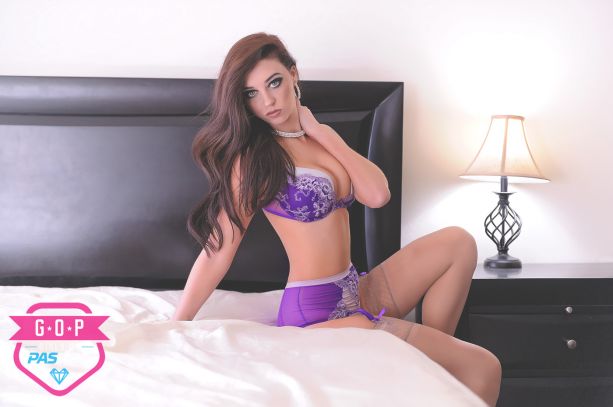 If you have the opportunity to meet Brandy Lynn in person, initially you'll notice that she's quiet and reserved. But once you get to know her, and she's comfortable, you never know when she'll break-out into song (she can't sing), or when she'll start dancing and doing cheer routines (she's not a cheerleader). She likes to have fun and most people don't expect how silly she can be. Brandy's quite the goofball!
Text by Randi Bentia. Photos by Beans Fotos.
We got into talking about PASMAG and cars, "I really do love all the things that can be so unique and different about cars," Brandy mentioned. "I love how you can tell so much about people by their car and what they do with their car. I love cars and love music in cars." She then made a comment that made me feel all tingly inside, "your magazine talks a lot about all the things I love about cars, the modifications, the sound, the wheels! Even though I don't have the money to do all the cool stuff to a car that I want to and don't know much about cars, but one day I will, and I'll be using PAS Magazine as a guide!"
Brandy can also be the best "shotgun" passenger - "I'm the girl riding with the music blasting singing along and dancing while looking at myself in the mirror, but you won't hear me because the windows are up; I can't mess my hair up!"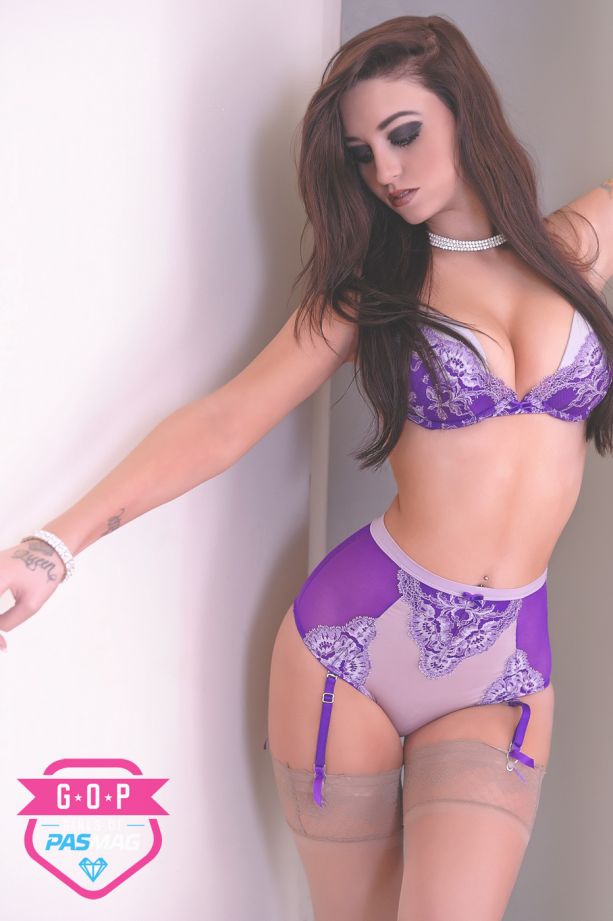 ESSENTIALS //
Name: Brandy Lynn
Location: Addis, Louisiana, USA
Birthday: October 16
Zodiac: Libra
Height: 5'6"
Measurements: 33-26-36
Ethnicity/Nationality: Caucasian
Dream Car: Lowered, blacked-out BMW
SOCIAL // Website, Facebook, Twitter, Instagram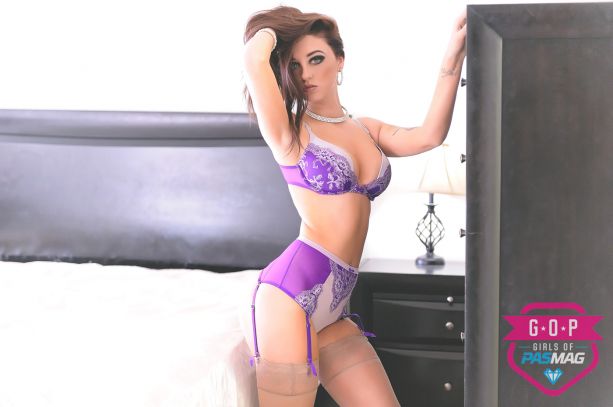 QUESTIONS & ANSWERS //
Where are you from?
I'm from New Roads. I currently live in the Baton Rouge area.
Are you currently working?
I work at Twin Peaks of Baton Rouge restaurant.
Does your personality match your Zodiac sign?
I think my personality matches my Zodiac sign because every horoscope I read on Libras I can almost always relate to it.
What would you say are your strengths as a model?
I would say my strengths as a model are my eyes. I get complimented on them a lot and they just make my pictures pop! I hear my smile can brighten up anyone's day. So I guess my smile is pretty awesome if you ask me! My personality is fun, I like to make people laugh and have a good time. I enjoy making people happy and to feel good about themselves.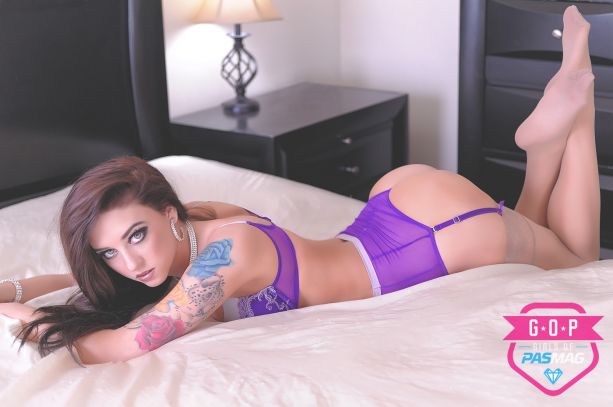 What is your best beauty secret?
I honestly don't really have any beauty secrets but I guess it would be MAC makeup. It literally makes you look flawless. Especially if you know how to apply it. It's better to use a beauty blender sponge.
What is your dream car?
My dream car is a lowered, blacked-out BMW. I've always wanted one since I was a kid. I plan on working hard to get one. They're so bad ass! It just shows my personality. I love black.
Do you know how to change a spare tire?
Unfortunately, no I don't.
What are your future plans?
My future plans/goals are to be a famous worldwide model and having a nice house with some bad ass cars. I plan to be married (maybe a kid). I want to be in every girls magazine there is to get into. I plan to travel the world and have an successful life.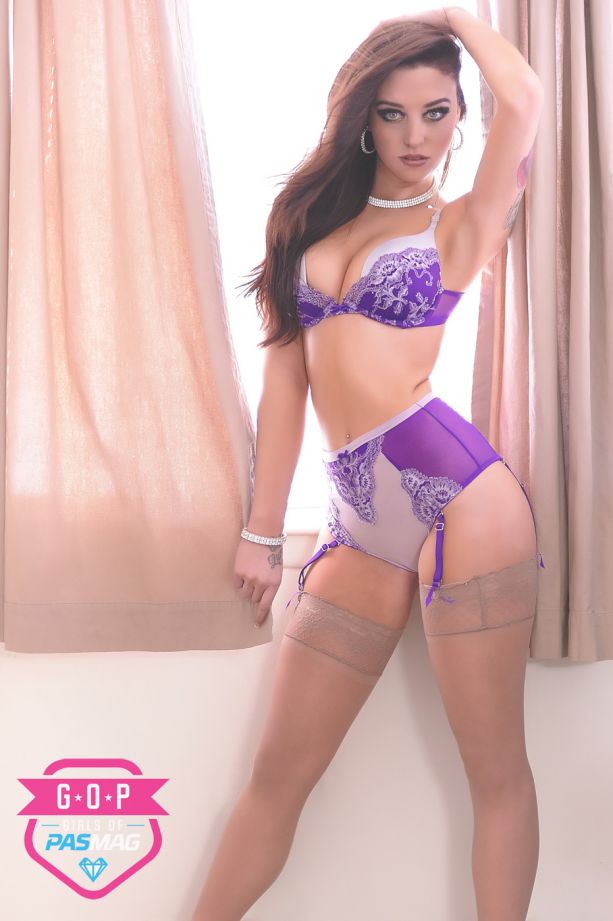 Do you drink?
Oh, yes I do! When I drink I prefer a mixed drink that consists of vodka and strawberry. Anything fruity I like it!
Where do you like to eat?
I like Copelands restaurant a lot! I usually get the shrimp pasta with crab cakes. It's so good!! I love Olive Garden's ravioli and bread sticks. I like a lot of southern food and Italian. One of my favorite meals is the taco salad from Las Palmas.
Are you saving for anything at the moment?
Yes. I'm saving my money for a car right now and for anything I might need for my future!
What's your prize possession?
I really don't have any prize possessions at the moment. I'm sure at some point in life I'll get something that is really near and dear to me but right now i don't have anything like that.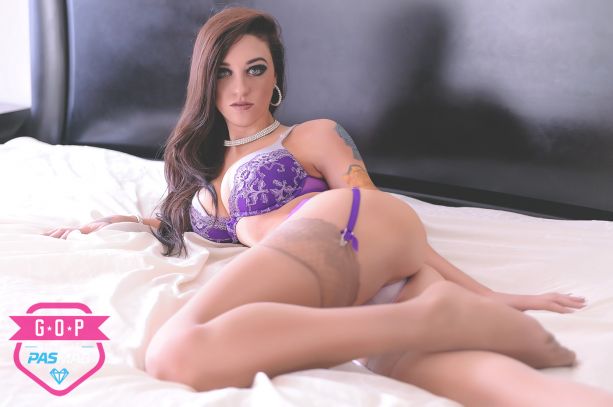 What are your hobbies?
I don't play sports. So, instead my hobbies are doing makeup. I really enjoy it and trying new styles. I love to take pictures whether it's at a photo-shoot or just a selfie. I'm always on my phone so I guess I have an addiction. Is eating a hobby? Because I sure eat a lot! (LOL)
How do you keep in such excellent shape?
I honestly don't work out. So, I don't have a good shape from that. I do eat clean and drink clean. So, that's really all I do.
Are you big on first impressions?
Well, I won't say that first impressions are everything; you won't always be doomed with a horrible first impression. But having a great first impression and being on-point that first time does help a whole lot. The first thing I notice on a man is his smile and his teeth, and the first sentence he says to me. If you present yourself nicely, look nice, speak well, and don't do or say anything crazy, then you're probably on your way to getting a smile from me. And if you can make a women give you a genuine smile when you first meet, then you're doing great! So, it's important to focus on good first impressions but if something crazy does happen, I wouldn't say all hope is lost though...
What's on your travel itinerary?
I plan on traveling a lot! Whether it be for modeling, promo events or just to do it. If I have a significant other then I would travel with him everywhere! But, who needs a man!? I would like to take my family on vacations when I leave for modeling opportunities.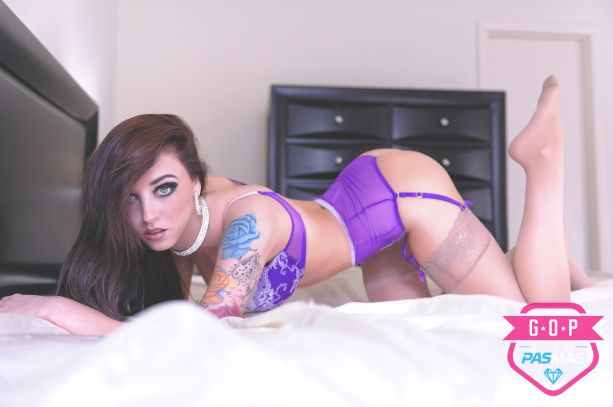 Who is your favorite music artist or band?
My favorite artist is Kevin Gates because I like his music and he's a hometown rapper. So, if he can do it, then I can be a famous model from just a little town as well!
Who motivates and inspires you?
My friends motivate me a lot. They never let me down and they're always there for me to lift me back up when I'm down. My fans motivate me so much. I wish I could thank every one of you personally. They keep me going and always bring my spirits up to never give up, to just keep going. People who started from the bottom with literally nothing and worked for what they have inspire me, because if they can do it then so can I. With just a lot of hard work. It really helps you not to give up because you know you can do it. Successful people motivate and inspire me to be just like them but in my own way.
Shout-outs?
I would like to give a shout-out to my photographer, Beans! Thanks for all the help and the wonderful pictures you take! Shout-out to my fans - I love all of you. Thank you for making me never want to give up! Also, shout-out to my mom, family and friends -I love yall!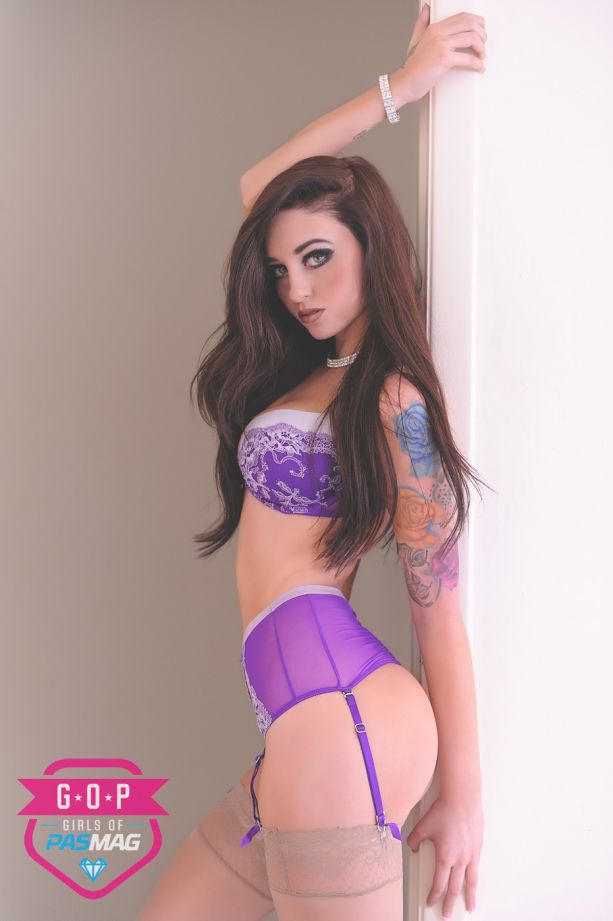 Contributor Beans Fotos

See Brandy Lynn's feature in PASMAG June/July 2015 #131. (Order Here)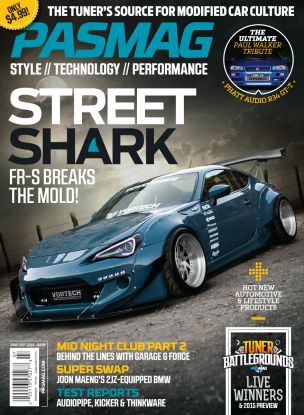 Konig Wheels / Oversteer
Finishes: Opal (shown), Gloss Black, Gloss White
Sizes: 16x7.5, 17x8, 18x8, 18x9, 19x8.5, 19x9.5, 20x8.5 (new), 20x9.5 (new)
www.konigwheels.com
Do you think you have what it takes to be a Girls of PASMAG? Fill-out our Model Interview HERE.