Written by Randi Bentia
ESSENTIALS
Name: Rachele Leah
Location: Doylestown, PA, USA
Measurements: 32DD-26-37
Height: 5'6"
Ethnicity: Caucasian
Zodiac: Leo
Car: 1999 Volkswagen Jetta
INTERVIEW
What car do you currently drive?
Rachele Leah: I drive a black 1999 VW Jetta. It has a manual transmission; most people are shocked I know how to drive stick shift. It has pink accents and a bright pink headliner that I love! The car is adorable but not very reliable, unfortunately.
Any interesting car stories?
Rachele Leah: I am constantly having car problems. The most "interesting" car stories I have are about my only two car accidents. No one was in the other car in either of my accidents. In one of the accidents, I was not in my car, but chasing after it.
What are you future plans?
Rachele Leah: My long term goal is to be a Physical Therapist working with retired athletes. I hope to open my own facility that backs up to the beach so that we can do some exercises and classes out on the sand.
Who motivates and inspires you?
Rachele Leah: My family really motivates and inspires me. We have a very close relationship and try our best to keep each other positive and reaching for our goals. My family has really stood by me and helped me through tough times to get me to where I am today. #pasmag
Get Social with Rachele Leah
Facebook: www.facebook.com/Leah.Rachele
Twitter: https://twitter.com/RacheleLeah
Instagram: https://instagram.com/RacheleLeah
See Rachele Leah's feature in PAS October 2014 (Order HERE)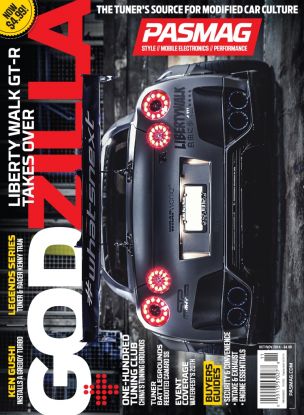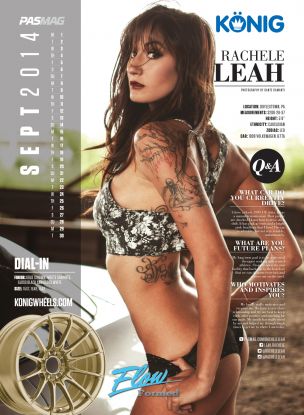 Konig Wheels / Dial-In
Finish: Gold (shown) Matte Graphite, Gloss Black and Gloss White
Size: 15x7, 15x8, 15x9www.konigwheels.com