Written by PAS Staff | 18 December 2009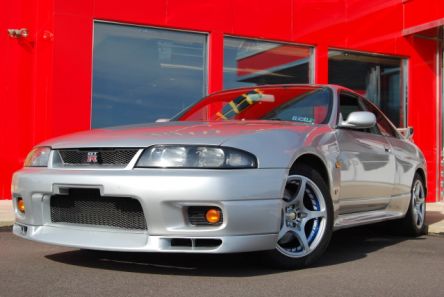 Location: Freeland, PA
Website(s): www.myspace.com/hk_powersports
Vehicle: 1995 Nissan Skyline R33 GTR
Power: est.350hp
Engine/Performance Info/Modifications: '02 vspec 2 motor, HKS super silent exhaust, custom equal length downpipe, greddy airinix intakes, HKS ssq bov v.2, turbo xs manual boost controller, tomei metal gasket kit, nismo low temp thermostat, act 2600 clutch, apexi afc neo, nismo rear 1.5 lsd
Wheels & Tires Info/Modifications: Volk F-zero challenge wheels, kumho ecsta spt  255/40zr/17
Suspension Info/Modifications: apexi N1 coilovers, factory front and rear gtr strut bars
Exterior Info/Modifications: painted the front lip silver to match the rest of the car, carbon gtr endcaps for the wing, tinted windows
Interior Info/Modifications: veilside carbon fiber steering wheel, veilside f1 shift knob, veilside racing foot pedals, nismo carbon fiber 320km dash cluster, nismo carbon triple gauge cluster
Audio/Multimedia Info/Modifications: Eclipse avx2404 dual din headunit, Sirius satellite radio with receiver screen custom mounted in dash where the ash tray used to be.
PAS: How long have you been a car enthusiast?
Owner: I was always interested in cars but I would say it was back in about 2001 when I bought my first modification which was a body kit.  While that was getting put on and painted car show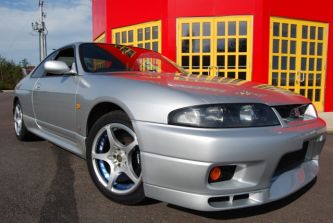 season started and I went to my first car show. I was still wet behind the ears at that point and I couldn't get over all these crazy show cars that had to be worth $100,000. I was hooked like bobby brown when he took his first hit of rock and smacked whitney. But unfortunately I think he got the help he needed where I am going just as hard 3 projects later.
PAS: What was the first vehicle you ever owed? Did you modify it? If so, what modifications were performed?
Owner: first vehicle I ever owned was a 1999 subaru impreza 2.5 rs.  Did I modify it? Hahaha that is funny. That's like asking so did Jordan hit that game winning shot in the championship? Seriously though I modified the heck out of it. Do I have enough room to go on about this one. This one was my baby you know, it was my first project that my dad and I started doing together. So it holds a lot of sentimental value to me especially since my dad passed away unexpectedly along the way so he won't get to see our project when it is finally finished again. I made it your typical crazy show car from the early 2000's. custom paint, air ride, lambo doors, clear hood, turbo kit, perrin front mount, perrin intake, everything chromed, veilside exhaust, stop teck big brake kit, custom fiberglass interior with 13 Stewart Warner gauges and 13 tv's. 20' slide out tv in the trunk with the polk momo set up. It was really a one of a kind Subaru. It used to get parked in the hot wheels booth at the HIN shows.
PAS: What is your dream car? Why?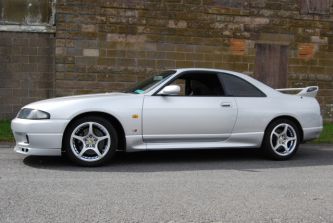 Owner: I would have to say my dream car is a skyline. I was always interested in finding out more about Godzilla. The more I looked into it the more amazed I was by the potential that this car has in its stock form. The Japanese made this car able to handle so much more power than they put it out with from the factory. that's why it's a tuners dream because you can do your bolt ons granted they are expensive but with just the bolt ons you got about a 500 hp car that you can drive every day. I'll take my Japanese Ferrari any day, haha
PAS: Are you a shop owner, work at a shop or have been previously? Describe your experience(s)
Owner: I am not a shop owner but from so many bad experiences it made me want to learn to do things on my own. So my carbon fiber gsx was pretty much all put together at my home garage. It took awhile to get it right but it was worth all the blood, sweat ,tears to be able to say I built a car like that. So now I try to do as much as I can on my own. I look at it like I would rather screw it up on my own then pay good money to have somebody else screw it up. Once I break it or realize I really cant do this then I will let someone else work on my cars now.
---
WHAT DO PAS EDITORS HAVE TO SAY ABOUT THIS RIDE?
Truth be told we don't see a lot of Skylines for upcoming features these days. The Motorex days are long gone and the offices of other Skyline importers are being raided by the feds for illegal activity. Legit and clean Skylines are becoming hard to come (especially GT-Rs) by because everyone that wanted one already has it or just can't import one. With subtle upgrades and in daily driven trim, we picked Gordy's car as the Top Reader Ride because well its a real Skyline not some fake-ass tails on a Civic. To get inside PAS Mag,  Gordy has work to do, this thing needs some more body mods like CF or vinyl, bigger wheels and man, Gordy c'mon 350hp?! Doesn't a Camry have like 270hp now?
Read on for More Reader Rides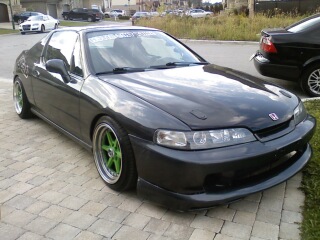 Owner: ALEX VANLIAN
Location: LAVAL, QUEBEC
Website(s): WWW.TEAMREFUGEE.COM
Vehicle (Year Make Model): 1993 HONDA DELSOL
Power: 240 WHP
PAS: How long have you been a car enthusiast?
Owner:  IVE BEEN INTO CARS FOR ABOUT 10 YEARS NOW, I SORTA GOT INTRIGUED BY IT WHEN MY BROTHER ARDO (AV FABRICATIONS) STARTED WORKING ON HIS BUDDIES CARS IN THE DRIVEWAY FOR FUN.
PAS: What was the first vehicle you ever owed? Did you modify it? If so, what modifications were performed?
Owner: THE FIRST CAR I EVER BOUGHT WAS A 93 HONDA CIVIC. MY BROTHER IMMEDIATELY SUGGESTED THAT I THROW A K20 IN IT, SO WE DID IT WITHIN THE FIRST WEEK OF ME HAVING THE CAR. BESIDES THAT I SLAMMED IT TO THE GROUND PUT A SIMPLE LIME GREEN PAINT JOB ON IT AND THAT WAS MORE OR LESS IT.
PAS: What is your dream car? Why?
Owner: MY DREAM CAR WOULD HAVE TO BE A SKYLINE R34. I GUESS OTHER THEN IT BEING SORT OF THE FERRARI OF TUNER CARS, I WOULD LOVE TO HAVE THIS CAR JUST CAUSE IM NOT ALOUD TO HAVE IT IN CANADA LOL
PAS: "All Show", "All Go" or both? Why?
Owner: IM ALL ABOUT THE GO!!! I HONESTLY COULD CAR LESS WAT A CAR LOOKS LIKE… CAUSE EVEN IF UR DRIVING A RUST BUCKET, WHEN U GOT MASSIVE POWER UNDER THE HOOD U STILL GET THE SAME REACTION OF THE JAW DROP WHEN U BLAST BY PEOPLE.

Read on for More Reader Rides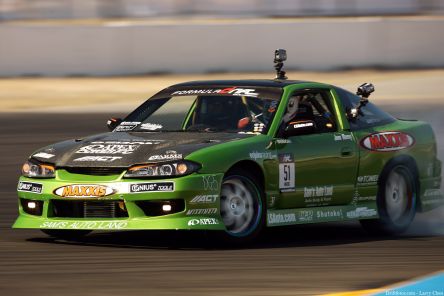 Owner: Joon Maeng
Location:  Buena Park, CA
Vehicle: 1991 Nissan 240sx ( S13.5 )
Power: 360whp/310lb-ft

PAS: What was the first vehicle you ever owed? Did you modify it? If so, what modifications were performed?
Owner: 1991 Toyota Corolla. Yes, I ended up converting it to a 5spd transmission with a 4age engine at S-Empire.
PAS: What other vehicles do you currently own?
Owner: 2007 Nissan Titan, 1985 Toyota Corolla GTS and a 1993 240sx hatch as a back up car.
PAS: Will your next visit be to a tire/wheel retailer, auto parts retailer, or a car dealership. Why?
Owner: MAXXIS warehouse to pick up 30 tires. Will be competing in the Formula Drift final round @ Toyota Speedway in Irwindale.
PAS: "All Show", "All Go" or both? Why?
Owner: Performance is the priority. Need the S13.5 to be on it's tip top shape to perform well at the Formula Drift Championship.
PAS: Any Shout-outs?
Owner: I couldn't live my dream and passion as a drifter without my family, friends, fans, sponsors: MAXXIS Tires, LSauto, CFR, GENIUS Tools, SAM'S Auto Land, APEXi, DG-5, TOMEI, ENJUKU Racing, ACT, SEIBON, AIT racing, Mishimoto, ER and MA-Motorsports. Kevin Well's, Chris Forsberg and Sergio Ramirez helped rebuilt the entire car during the off season. Now the S13.5 is 300 lbs lighter, handles like a champ, and is reliable! Thank you very much for your amazing support! See you at the track!
Read on for More Reader Rides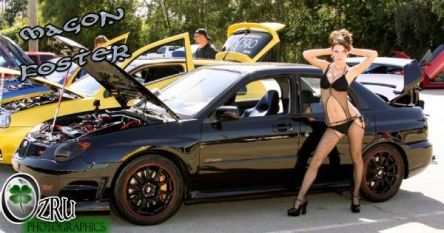 Owner: Ranger Batterson 
Location: Smyrna, Tennessee
Website(s): www.myspace.com/celtain , www.facebook.com/pure_evil
Vehicle: 2006 Subaru STi
Power: 510whp on a dynojet 93octane and 100% meth
PAS: What events have you competed in? Where?
Owner: Wow, thats a list as long as Paris Hiltons bedroom guest list. I try to compete in every show in my state, that accomodates the type of car I have, antique shows usually arent the best for me. The "big ones" I have competed in are HIN Nightshift Nopi Nationals Slammin and Jammin Hunters Custom auto show and southern Mini Truckin.
PAS: What is your dream car? Why?
Owner: As Muchh as I love EViL, I would have to say there are two others Id love to own keys to. 1969 boss 429 and a Porche Carrera GT Gumbella. The 429 is just a beast, all natural big HP and a thunderous sound and demands respect. The Carrera GT is sex appeal on wheels, with the perfomance to make you have to carry and extra pair of boxers every ride.
PAS: Are you a shop owner, work at a shop or have been previously? Describe your experience(s)
Owner:Never been a shop owner or worker, for a breif period I was sponsord by a local shop and helpped turn wrenches every now and then, but I have to be honest I'm not a huge fan of shops. I have had some really bad experiances with shops and cannot stand my car having to go to a shop for anything. I can do alot on my own or with friends but there are just some things you cant do. So now if there is somthing a shop has to do, I have to watch it happen from strat to finish, and there has only been one shop to be okay with that, Delk Performance.
PAS: "All Show", "All Go" or both? Why?
Owner: All show with plenty of go. I started out on the race scene and it was a blast, but you quickly learn racing all night everyweekend will quickly break stuff. It gets expensive fixing what you break alone not to mention the game of catch up you constantly have to play to be the "fastest" and for what? "street cred"? to me not really worth it at the end of the day so I started showing. It was rough at first to show because I had nothing but go fast goodies that may not have looked the best show wise, but the more I showed the more I enjoyed it so I started adding some sex appeal to it and after time started taking home alot of gold, but dont get it twisted if somthing rolls up on me I will spool that snail...
PAS: Any Shout-outs?
Owner: Most def. First I have to shout out to My club Dominating Designz, they are like a family to me and taught me everything I know about showing especially Holly (windows). My buddy Matt who was down to help me with any project, Chris from Meca for his promotions, My beautiful girlfriend Stephanie for her understanding, support, involvement, and love for my passion, My family for their support, The 1/75th Ranger bat., The random sponsors I've had over the years, all the people whove come up to me saying my STi is the sickest thing they've ever seen, it makes me very proud and happy to know other people love or appreciate what I have built and have tried to accomplish by being a 1 of a kind subie, all the girls who said "You love that dam car more than you love me!" that eventually kicked rocks, and last but not least PAS for this sweet interview and taking intrest in my EViL.