12 March 2012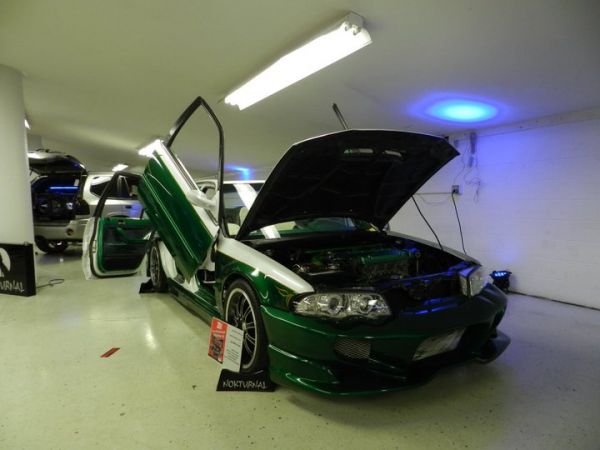 Reader Rides: Saint Patty's Day Massacre
PAS Nation name: mikebatb
Owner Name: Michael Prell       
Location: South Buffalo, NY
Vehicle: 1990 Honda Accord
Car Club Affiliation: Nokturnal Car Club, WNY Chapter
What Events have you competed in?
ImportFest, Scrape by the Lake, HIN, Kuhmo, Battle at the Border, NOPI, World of Wheels.
What will your next performance modification/upgrade(s) be?
Powder coat under carriage, ITB setup
"All show", "all go" or both? Why?
I feel I have a good combo of both.  A lot of show and then I have performance upgrades like a Prelude engine swap, upgraded throttle body, rad, intake, exhaust, header, etc.
Any shout outs?
My wife Margie, my kids – Mike, Nick, Arisa and Olivia, my Mom and rest of my family, South Buffalo, Nokturnal Car Club Worldwide and my sponsors: Soundstream, All N 1 motorsports, 716 Chop Shop, airbagit.com, BWR racing, House of Kolor, Power Trip Energy Drink and Kustom Workz.