Written by pasmag staff | 05 December 2011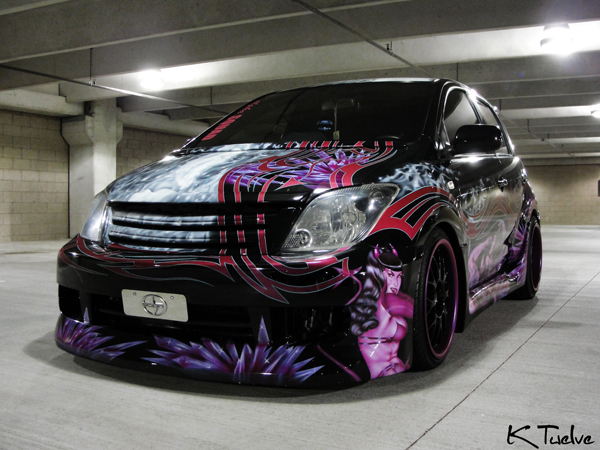 Owner: Amber Lynn Wilson
Location: Mesa, AZ
Vehicle: 2005 Scion xA
Car Club Affiliation: alpha SQUAD
What Events have you competed in?
I have competed in REMIX EVENTS, NOPI, and HIN. Car was also featured at SEMA 2009. I also do a lot of local shows at dealerships, and charity shows.
What will be your next performance modification/upgrade?
Don't know if its considered performance, but I will be installing the air ride suspension in weeks to come.
"All Show', "All Go" or Both, Why?
It's all show. It's a Scion xA 1.5L motor, not very much horsepower, but with the suspension, body kit, and paint. Really not looking to go too fast with it.
Any Shout Outs?
I would love to give a shout out to all my friends in alpha SQUAD, AFTERMATH, and SCIONAPOCALYPSE. I would like to give a shout to all the companies that have supported me. Thank you to TOP-LINE INDUSTRIAL, VOODOO RIDE, XXR WHEELS, HAWAIIANXBZEE INC., KTWELVE, CONTROLLED COATINGS INC., KILLERGLASS, KYOEI USA, AND NO LIMITZ BUILT. And thank you to my family for their continued support.