27 July 2011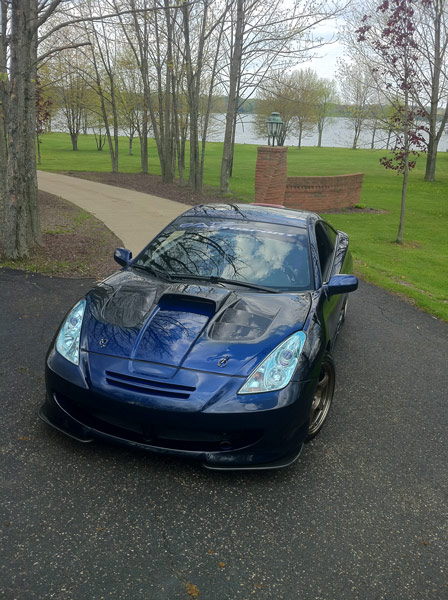 Owner: Thomas R. Zebrasky
Location: Poland, OH
Vehicle: 2004 Toyota Celica GT
Car Club Affiliation: Catz Autosport
What is your dream car? Why?
I really want a Ferrari F430, I have been in love with Ferrari ever since I was a kid. I love them because they are the types of car I grew up around, and since my father specializes in them it was an added bonus that I got to see and ride in so many types of Ferrari's.
"All Show", "All Go" or both? Why?
Both, simply because the Celica was built to do both. To go to a Show and hold its stance against the Supra's, be driven to shows, as well as the daily hustle and bustle. Then drive to the track on drag radials and hit up the auto-x corse and drive home. I want my car to do it all, that's the fun in driving this celica, because no matter what I throw at it, the car can take it.