12 September 2011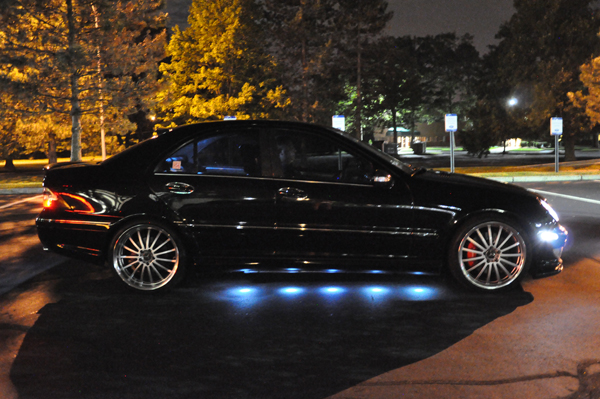 Owner Name: Keith Jarvis
Location: Natick, MA.
Vehicle: 2005 Mercedes-Benz C230 Kompressor Sport Sedan
Car Club Affiliation: N/A


What Events have you competed in?
2011 Show Season-
Performance and Style Carlisle, PA; Endless Summer Cruisin' Ocean City, MD; All Chrysler Nationals Carlisle, PA; Import Evolution Worcester, MA; Recession Car Show Norwell, MA; Cars For Canines Randolph, MA

What will be your next performance modification/upgrade?
Custom Carbon Fiber Cold Air Intake

"All Show", "All Go" or Both, Why?
Midnight Kompressor is built for show with a few tasteful performance modifications. The C230 came stock with a supercharger and I have done the few items that will improve performance like a custom dual exhaust and a supercharger tune. The look of the car is what makes it a show winner and I will continue to build on that.

Any Shout Outs?
Check out www.midnightkompressor.com for a list of sponsors and partners. I would also like to thank my friends Alan and Lindsey who helped transform Midnight Kompressor into an award winning ride.