04 July 2011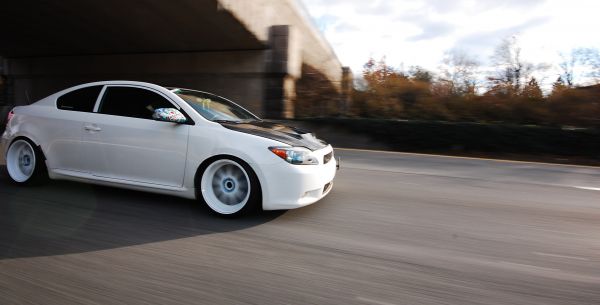 Owner Name: Rob Lopez aka 1hellatc

Location: Valley Stream, NY
Vehicle: 2007 Scion TC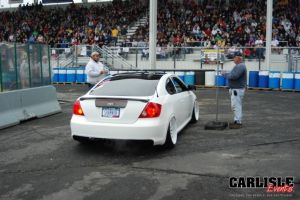 Car Club Affiliation: Prodigy Motorsports
What Events have you competed in?
I have competed in Hot Import Nights, Nopi, Carisle, charity events, Scion VIP shows, Rix Magzine, Street Wheelz, and local long island shows, tuner meets and hang outs.
What will be your next performance modification/upgrade?
I think my next upgrade is going to be either seats, new rims, or a turbo kit because I miss my old turbo.
"All Show', "All Go" or Both, Why?
Right now i am all show.  This is my 3rd Scion tC and my second one had a turbo. This one had a turbo, but I headed into a different direction with my car and wanted a nice clean ride.  Turbo was definately fun, I loved it, but to go low and slow and (have) more money in my pocket i decided to part ways.
Any Shout Outs?
I would like to shout out to my girlfriend, Nichole, I love you, and thank you for helping me with all my car crap and puting up with all of my BS! To Prodigy Motorsports, which is the car club that I am affiliated with. And my family and friends, I couldnt ask for better people.