06 February 2013

February/March 2013

The holidays are over and it's safe to say we all deserve a fresh start. This issue we rev up the year ready to come by saying goodbye to 2012 – we'll take a look at the CSCS finale, HIN in Houston and IFO in Palm Beach.
We've got some great features for you, including our cover car, a 2009 Mercedes-Benz C63 AMG, a couple sexy VIP rides, DMCC champ, Marc Landreville's '94 Nissan S14 RHD, and much more.
We'll feature the gorgeous Jennifer Gonzalez, some rad Test Reports, the FR-S gets a sick audio upgrade, more great events and a tech piece from MotoIQ.
THE COVER CAR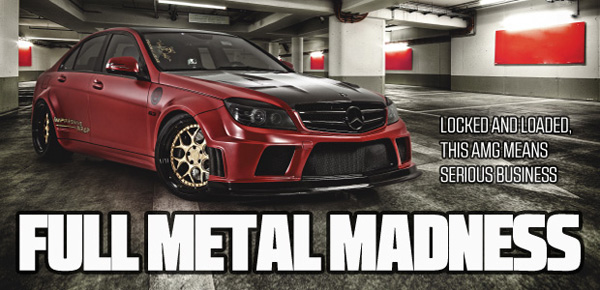 Every once in a while, we stumble across a die-hard enthusiast at a car show, and we know their attitude and ride is a perfect fit for PAS. This 2009 Mercedes Benz C63 AMG Sedan is the pride and joy of Miss Jamie Liu, or perhaps more of a weapon mass destruction at car shows. Liu has extensive experience in the show scene, having owned a widebody Mercedes SL, McLaren SLR, Maybach 62, Ferrari 360, CLS 55, E55, Hummer H1, a BMW 735, a turbocharged S2000 and a Honda Civic that she describes as simply a "race car." Let us walk you through the hand-picked modifications she's made to her Benz.
THE EVENT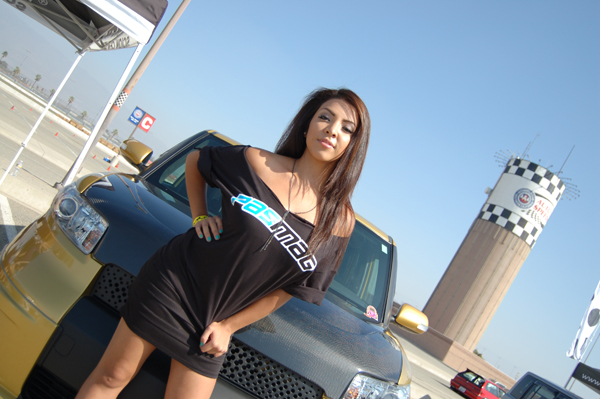 86Fest: Auto Club Raceway, Fontana, CA

86FEST is the largest Scion FR-S, Subaru BRZ and AE86 gathering in North America! Organized by the people who run the popular MotorMavens website, the very first 86FEST took place at Auto Club Speedway in Fontana, Calif. recently drawing close to 2,000 people to participate in road racing, autocross and a massive car meet for Toyota, Scion and Subaru owners.

THE FEATURED MODEL
The gorgeous Jennifer Irene Gonzalez

Voluptuous curves and seductive eyes are what drew us to this half Taiwanese, half Mexican beauty. Born and raised in Redondo, CA and living in Orange County, Jennifer Irene Gonzalez got her big break when she was scouted at cheerleading practice at the age of 17. Not long after, she landed a record distribution deal with SONY BMG records. Jennifer has appeared in several international editions of FHM, the cover of BEER Magazine and many other magazines. She has also been featured on Good Day LA and Telemundo Tu Estillo. With her good looks, talent and get-it attitude, it won't be long before you see her zipping by in her new hot-pink Lamborghini.
ON THE BENCH
Garry Springgay and his crew over at Cogent Audio Labs took some of the best car audio gear to trial. For this month's issue he tested out the Alpine KTP-445U amp, DD Audio 3500 subs, Illusion Audio Carbon Series C6 speaks and the Audison Voce AV K6 component speaks.
TECH
Our Scion FR-S project car moves along; this issue we spruce up the audio system with an amp and sub upgrade.
Heads up readers, spring is right around the corner; or as we like to call it, show season.